Spanish Tennis Star Paula Badosa Shares Recovery Update Ahead of North American Swing
Paula Badosa shares an update ahead of the North American swing, featuring two WTA 1000 tournaments and a Grand Slam event. The talented Spanish tennis player reveals that her recovery from a spinal stress fracture is going well, and she's optimistic about her chances to participate in the upcoming Montreal tournament next month.
Earlier, Badosa had to withdraw from Roland Garros in June due to a back injury, but her performance on the WTA tour this season has been commendable.
However, at Wimbledon ended in disappointment as she was forced to retire during her match against Marta Kotsyuk. And marking another setback in an injury-plagued season. Despite this, when she has been able to play, Badosa's performance has not suffered, which adds to the frustration of being hindered by injuries.
This season has been a new and challenging experience for Badosa. As injury struggles were not a prominent feature in her previous career. Despite the obstacles, she remains resilient and determined to regain her full fitness. To stay engaged and positive during her recovery process, she interacted with her fans during a Q&A session on Instagram. One of the questions she addressed was about her future plans and status. She mentioned consulting with a doctor to monitor her progress and determine whether she'll receive clearance to resume playing.
"I'm getting better. It's a slow process because it's a very delicate site. Catching a flight now to see the doctor so he can soon be back in competition. Montreal is my next destination if all goes well. Let's go," Badosa replied.
The primary goal for Badosa is to be ready for the Canadian Open in Montreal, scheduled for August 7th. Although the certainty of her participation remains uncertain. She is committed to being present at the event, regardless of her ability to compete.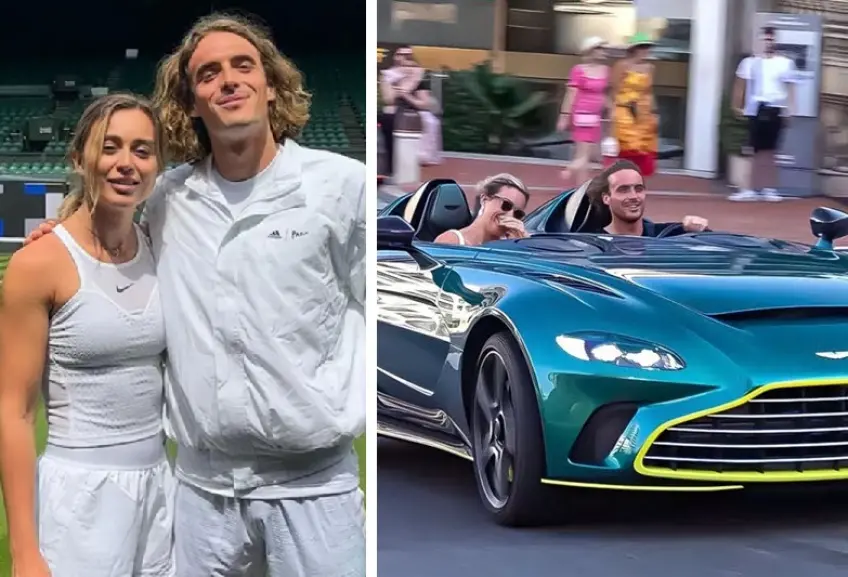 Recently Paula Badosa and Stefanos Tsitsipas fly aboard a luxurious Aston Martin. In the past few hours, Paula and Stefanos have been touring the streets of Monte Carlo.