Serena Williams Stands Alone: Only Female Athlete on Forbes' World's 50 Highest Paid Athletes List
In a sports landscape dominated by male athletes, tennis superstar Serena Williams has emerged as the sole female representative on Forbes' prestigious World's 50 Highest Paid Athletes list. The annual list, released this year, sheds light on the glaring disparity in earnings between men's and women's sports leagues, with Williams' substantial income standing as an exception.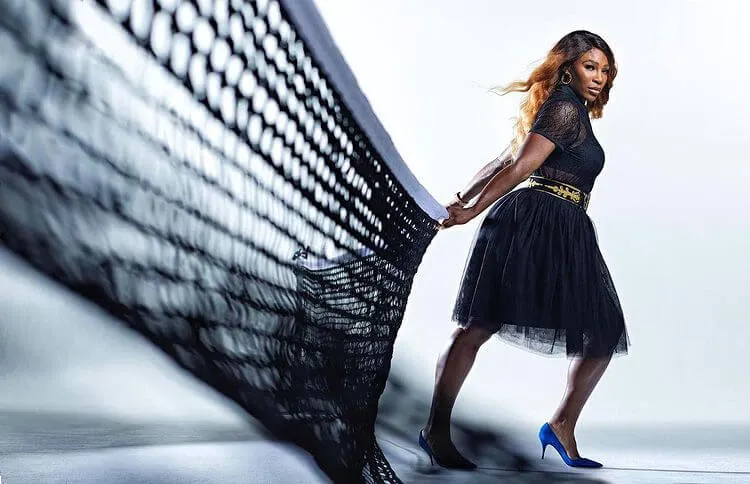 With an estimated $45.3 million in earnings over the past 12 months, Williams secured the 49th spot on the list. However, her future appearances are uncertain as the tennis legend announced her retirement in 2022 after playing her final matches to record-breaking viewership. It is likely that next year's list will bid farewell to Williams, leaving a void that could be filled by tennis ace Naomi Osaka, who has consistently earned record-breaking sums in previous years. Unfortunately, injuries and pregnancy have prevented Osaka from competing recently and consequently kept her off this year's list.
Williams' inclusion on Forbes' list is a testament to her remarkable career and undeniable talent. As one of the greatest tennis players in history, she boasts an impressive record of 39 major titles, including an extraordinary 23 singles titles. On-court earnings alone amount to over $88 million, a figure that surpasses her closest competitor, her sister Venus Williams, by more than double.
Beyond her on-court success, the 37-year-old Michigan native has amassed wealth through various ventures. Williams, a minority owner in both the UFC and the NFL's Miami Dolphins, has secured lucrative endorsement deals with renowned brands such as Nike, Lincoln, and Michelob Ultra. Additionally, she has established Serena Ventures, an investment company focused on supporting companies founded by women and minorities. Williams' projected net worth currently stands at an impressive $225 million, propelling her to become the first athlete featured on Forbes' list of America's Richest Self-Made Women, ranking 80th overall.
Although Williams' accomplishments shine bright, the scarcity of female representation on the Forbes list remains a cause for concern. Aside from Williams, the next-highest-earning female athlete on the 2022 list was Chinese freestyle skier Eileen Gu, who earned approximately $20 million during the year of the Beijing Olympics. However, this figure falls short of the cutoff for this year's Top 50 list, emphasizing the significant earnings gap between male and female athletes. Prominent athletes like Simone Biles, a gymnastics sensation, and rising tennis star Emma Raducanu have achieved impressive eight-figure incomes in recent times but have yet to break into the top echelon of earners.
Williams' presence on the list has been a recurring occurrence, with her ranking among the top 50 athletes six times in the last nine years. Since turning professional in 1995, she has amassed a staggering sum of over $470 million. However, Williams has often stood alone as one of the few women on the list, with only three others, including Osaka, Maria Sharapova, and Li Na, appearing in the top 50 since at least 2012. Worryingly, 2017, 2018, and 2019 saw no women featured on the list.
As Williams prepares to bid farewell to the list, her retirement leaves a void waiting to be filled by a new female contender