Jessica Pegula Net Worth 2023, Sponsors, Prize Money & Racket
An American tennis player who was born with the silver spoon in her mouth has earned a lot of money from her tennis career. The total worth of Jessica is around $9 million as of 2023. It is a very interesting fact to know how she has earned that much worth when there is no such need because she was born into a rich family.
Jessica Pegula Profile/Bio
| | |
| --- | --- |
| Name | Jessica Pegula |
| Estimated Net Worth | USD 9 Million |
| National/Birth Place | Buffalo, NY, USA |
| Date of Birth (Age) | Feb 24, 1994 (29) |
| Height | 5′ 7″ or 1.70m |
| Plays | Right-Handed (two-handed backhand) |
| Gender | Female |
| Endorsements | Adidas, Yonex, Top Court, Ready 24 (Own Brand) |
The simple answer to the question is, that it is because of her dedication to tennis, she doesn't care about how much her parents are wealthy and her determination toward tennis gives her such success. Moreover, let's go to the facts to find the technical answer to the question, now moving further with the article.
She has a career-high singles ranking of No. 3 in the world achieved on April 17, 2023, and a career-high WTA doubles ranking of No. 4 achieved on April 17, 2023.
Jessica Pegula Stats
An American tennis player Jessica Pegula has participated in the WTA tour for many years. She is a veteran with little personal success. Her career at the Australian Open in 2021 was truly impressive. In Grand Slam Australian Open 2022, she beat Maria Sakkari in the round of 16 and that win raised her ranking in singles to 14.
This season is the best season of Jessica Pegula's career. She entered the top 30 of the WTA rankings for the first time and entered the Grand Slam quarter-finals for the first time and earned more than $439,400 in prize money.
In the recent season in US Open 2022, Jessica grabbed a victory in the fourth round from Petra Kvitova by (6-3, 6-2) and now hoping to reach the finals.
Jessica Pegula Prize Money
In 2021, Jessica gained a prize worth $765,832 in different matches of tennis. Pegula's worth of prize money according to the WTA of YTD 2023 is $2,235,583 and the total prize money over the career is $8,650,939. She has won 3 ITF doubles titles and earned a total of $298,419 from the competition.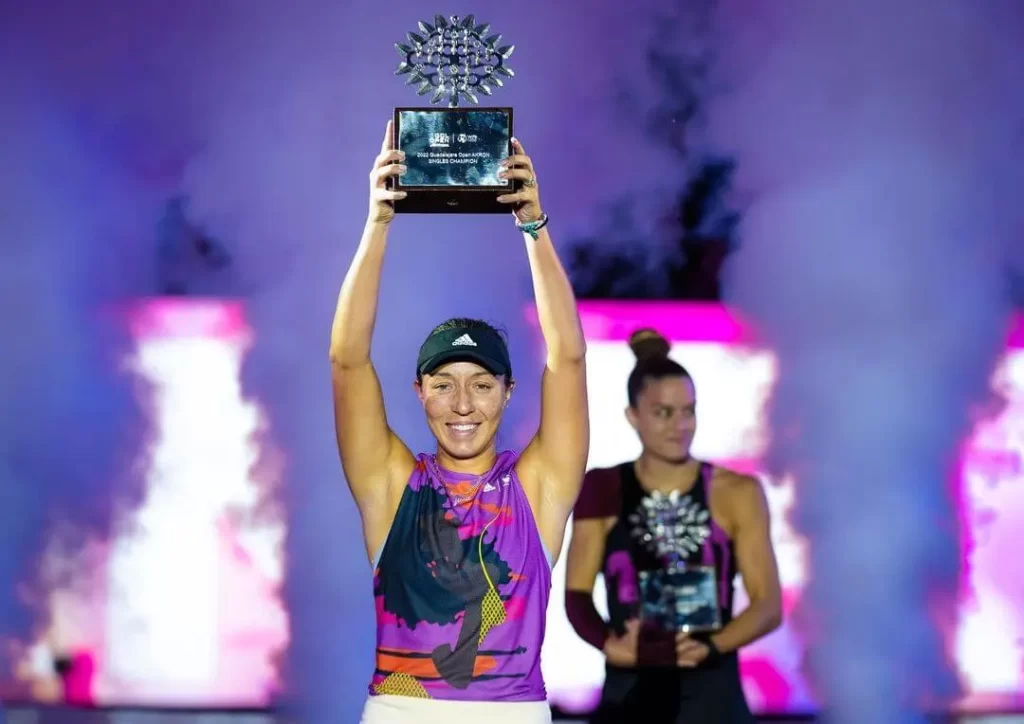 In 2018, the total net worth was around $3 million. Jessica Pegula is one of the last eight women's singles players standing in the annual tournament. This standing comes with a check of at least $525,000.
Jessica Pegula Grand Slams
Pegula has only played in a few Grand Slam tournaments so far. We've put together her performance statistics for the majors.
Australian Open 2021-2023 QFx3
Roland Garros 2022 (French Open) QFx1
Wimbledon Open 2022 R32x1
US Open 2022 QFx1
Jessica Pegula Sponsors 
Jessica Pegula did a lot of endorsements and make money from there as well, which is part of her net worth. She partnered with the sportswear Adidas and the tennis equipment company Yonex, who are paying money to her for promotion.
Other partners of hers are Top Court, an online tennis education service. Apart from this, she has her skincare products line which is known by the name Ready 24. With brand partnerships and her own business, she will rise in her tennis career and be among the richest athletes in the world. She also owned a charity foundation named A Lending Paw that supports the rescue of dogs, then trains them to be service animals.
Jessica Pegula Racket
M. Sakkari is currently playing with Yonex Ezone 98 Tennis Racket & the same racquet used by Anastasija Sevastova, Naomi Osaka & Coco Vandeweghe.
Head Size: 98 sq. in.
Length: 27 in / 68.6 cm
Unstrung Weight: 10.8 oz / 305 g
Beam Width: 23.5/24.5/19.5 mm
Stiffness: 65
Frame Material: HM GRAPHITE / 2G-Namd™ SPEED / VDM
Racquet Colors: Sky Blue
String Pattern: 16 Mains / 19 Crosses
Balance Point: 315 mm
Endorsed & Signed by Jessica Pegula
Jessica Pegula Bio
The following table contains information about who is Jessica Pegula boyfriend. Is Jessica married?
| | |
| --- | --- |
| Father | Terry Pegula (American businessman) |
| Mother | Kim Pegula (American businesswoman) |
| Siblings | Kelly Pegula (sister), Laura Pegula (sister), Matthew Pegula (brother), Michael Pegula (brother) |
| Coach | David Witt |
| Jessica Boyfriend | Taylor Gahagen |
| Marital Status | Married |
| Jessica Pegula Husband | Taylor Gahagen (a corporate executive for Pegula Sports) |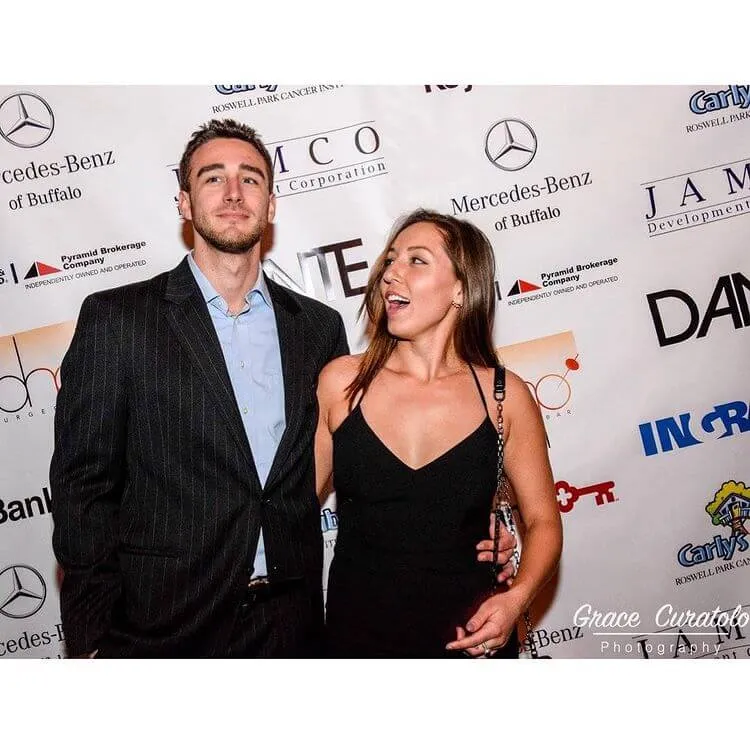 Jessica Pegula Net Worth Summary 
Jessica Pegula made her name in regard to being born into the wealthiest family, the net worth is around $9 million as of 2023. She is a self-made person, the sources of her worth are the brand's collaborations, prize money, and her very own skincare line. Overall, Jessica Pegula's net worth is a reflection of her dedication and hard work on the tennis court, as well as her successful endorsement deals and real estate investments.