Best Left-Handed Female Tennis Players
Only 10% of the population is left-handed and a similar trend can be observed with female tennis players as most are right-handed. Most of the certified tennis legends are also thus, right-handed players like Margaret Court, Bill Jean King, Steffi Graf, Chris Evert, Virginia Wade, and many others.
This however doesn't mean that there aren't highly talented, successful, and famous lefties players in WTA. Join us as we present to you the 10 greatest left-handed female tennis players.
Martina Navratilova (Czech-American)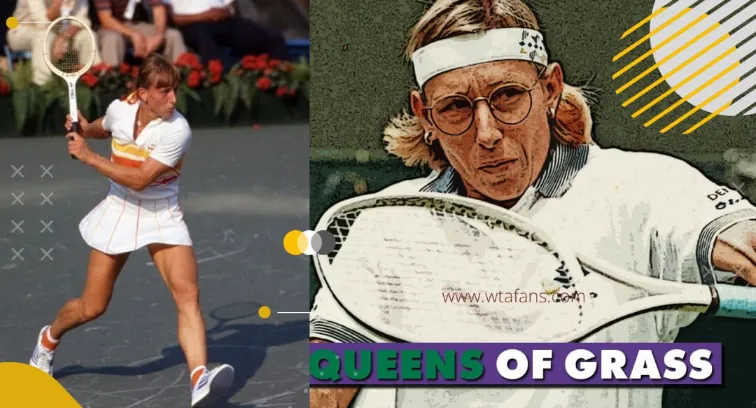 | | |
| --- | --- |
| Birthdate | 18 October 1956 |
| Age | 66 |
| Highest Ranking | No. 1 (S)No. 1 (D) |
| Titles won | 359 Titles, 59 Grand Slams, 21 Tour Finals, 4 Fed Cups |
Czech-American Martina Navratilova requires no introduction. As possibly the greatest female player of all time, Martina represented the pinnacle of female tennis during her career. She set numerous records and is probably the greatest female tennis player in the Open Era. Martina was ranked world no. 1 for a total of 332 weeks, which is the second highest of all time.
With her 59 major titles, she also holds the record for most Grand Slam championship wins among any woman in the Open Era. She won 18 major singles titles including multiple consecutive wins, 31 doubles titles, and 10 mixed doubles titles. Speaking of her doubles performance, her partnership with Pam Shiver is the single greatest woman's duo of all time.
The pair own 21 major titles, the most of any female dup, along with a calendar year Grand Slam in 1984. They also achieved a record 109-match winning streak. Martina's doubles successes gained her the world no. 1 doubles ranking for about 3 years in the 1980s. She is subsequently the only player in history to have been ranked world no. 1 in both singles and doubles disciplines for over 200 weeks.
You May Like: Top 12 Best American Female Tennis Players of All Time
Besides her Grand Slam performance, she won a total of 359 WTA titles, including 167 singles and 177 doubles titles, both records in the Open Era. the 1983 season was easily her prime when she recorded 98 wins to 1 loss with a 74-match consecutive win streak, both of which are also records.
Martina is also one in 3 women to have accomplished a career Grand Slam in singles, doubles, and mixed doubles referred to as a "Boxed Set". She has many many other records as well. Still, the most significant ones are related to the Tour Championships where she has the record for most Finals wins and appearances in both the singles and doubles disciplines, with 8 and 13 titles respectively.
Knowing all this, it is no wonder that Martina is recognized for her extreme competitive talent, resilience, and reluctance to give up. She won her last major title at the 2006 US Open aged 49. American tennis icon and another of the greatest women to play tennis Billy Jean King summarized her career perfectly, calling her "the greatest singles, doubles, and mixed doubles player who's ever lived." She has received countless honors including the ITF's greatest, the Phillip Chartier Award. She was inducted into the International Tennis Hall of Fame in 2000.  
Monica Seles (Yugoslavian-American)
| | |
| --- | --- |
| Birthdate | 2 December 1973 |
| Age | 49 |
| Highest Ranking | No.1 (S)No. 16 (D) |
| Titles won | 59 Titles, 9 Grand Slams, 3 Tour Finals, 1 Olympic Bronze, 4 Fed Cups |
Monica Seles of Yugoslavia is another member of this list that originally played for her home country before attaining United States citizenship. She peaked during her teenage years during which she won 8 major singles titles.
She went on to win one more representing the USA. Monica was ranked no. 1 for the first time in 1991 as a 17- year old. She became the year-end no. 1, a feat she replicated the next year as well in 1992. Of her 9 major titles, 8 can be broken down into 3 consecutive wins at the Australian Open, another 3 consecutive wins at the French Open, and 2 straight wins at the US Open. She never won a singles title at the Wimbledon Championships but in 1992 she was robbed of her career Grand Slam when she became runner-up at the event.
Thus, it's clear to see Monica completely dominated early 1990s female tennis. She holds the record for most Grand Slam singles titles won as a teenager and was the first female tennis player to win her first 6 six Grand Slam singles finals. Monica is to date the youngest French Open champion at just 16 years old. At team competitions, she lead her team to victory at the Fed Cup 4 times, thrice representing the USA and once Yugoslavia.
READ ALSO: Top 20 – Best Female Tennis Players of all Time
One of her greatest accomplishments is a Bronze medal she won at the 2000 Sydney Olympics in the singles category. Though she has already distinguished herself as one of the greatest of all time, she had the potential to go even further had it not been for the tragic 1993 stabbing incident when an obsessed Steffi Graf fan ran from the crowd and stabbed Monica with a 9-inch knife.
She was never able to produce the same results she had as a teenager after that and she soon disappeared from competitive play in 2003, not formally retiring until 2008. A year after her official retirement, she was inducted into the International Tennis Hall of Fame for her amazing skill and talent. Martina Navratilova even theorized during a 2013 interview that had it not been for her tragic stabbing "We'd be talking about Monica with the most Grand Slam titles (ahead of) Margaret Court or Steffi Graf." A true testament to her unparalleled talent. 
Angelique Kerber (German)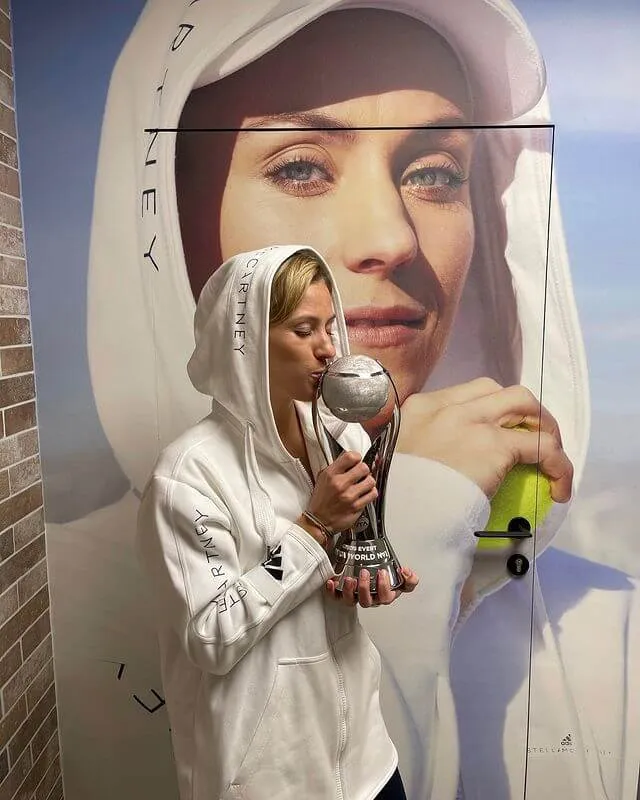 | | |
| --- | --- |
| Birthdate | 18 January 1988 |
| Age | 34 |
| Highest Ranking | No. 1 |
| Titles won | 14 Titles, 3 Grand Slams, 1 Olympic Silver |
Angelique Kerber is the first active player on this list. The German is one of the best female tennis players in the country and she saw great success in recent years so she is widely recognized today. Going professional in 2003, Angelique gained international notoriety after her semi-final appearance at the 2011 US Open final. She peaked in 2016 with her greatest achievements all coming from that year.
Angelique won the singles title at the Australian Open and the US Open, upsetting Serena Williams and Karolina Pliskova in the finals. She would meet Serena at the finals of a Grand Slam 2 more times with a victory in 2018 that won Angelique her 3rd major title, at Wimbledon. She was also runner-up at the Wimbledon Championships in 2016 meaning she got to 3 Grand Slam finals that season.
Check Out: Angelique Kerber Profile/Biography
Her amazing Grand Slam performance won her the world no. 1 ranking and she qualified for the WTA Finals where she was runner-up once again. But before that, at the 2016 Rio Summer Olympics, she placed 2nd and won Germany the Silver in the singles category. In total, Angelique has appeared in 4 Grand Slam semi-finals and 3 quarter-finals with her greatest latest performance being at the 2021 Wimbledon Championships where she was a semi-finalist.
After her 2021 season, she became the 3rd woman since Maria Sharapova and Justine Henin to have won titles on outdoor red clay, indoor red clay, and green clay courts. Currently ranked No.103, Angelique's ranking tanked after she went on hiatus following her pregnancy announcement in August 2022. She made a brief return to the top 10 list in 2021 and was consistently ranked high for the past few years. 
Petra Kvitova (Czechs)
| | |
| --- | --- |
| Birthdate | 8 March 1990 |
| Age | 32 |
| Highest Ranking | No. 2 |
| Titles won | 29 Titles, 2 Grand Slams, 1 Olympic Bronze, 1 WTA Finals, 1 WTA Elite Trophy, 1 Hopman Cup, 6 Fed Cups |
Petra Kvitova is the second Czech player on this list and one of the greatest from the Czech Republic. Playing tennis professionally since 2006, she is still going strong and had a resurgence in 2022 after losing form in 2021. Petra had her breakthrough year in 2011 when she won her first major title at Wimbledon over Maria Sharapova.
This victory skyrocketed her career but she had been an established player even before then. At the height of her career in 2011, she reached a career-high ranking of world no. 2. Her Grand Slam success qualified her for her first WTA Finals which she won. But this wouldn't be the only time Petra became champion from her debut at a year-end championship. She replicated this feat in 2016 when she won the WTA Elite Trophy at her debut.
She is one of 5 women to have won the WTA Finals on debut, 3rd  woman to win both the WTA Finals and the WTA Elite Trophy, and the only woman in history to have won both year-end championships on debut.
Other records she set include the most three-match match wins during her 2013 season and she holds the most titles won at the Fed Cup by a Czech player, man or woman. In summary, at the Grand Slams, Petra won 2 major titles, at the 2011 and 2014 Wimbledon Championships. She has reached 6 Grand Slam quarter-finals, and 6 quarter-finals and has been runner-up once.
She saw recent successes in 2019 and 2022 with a quarter-final, semi-final, and final appearance proving she was still a top-class player. Petra is also an Olympic athlete and won the Czech Republic Bronze medal during the 2016 Rio Summer Olympics in the singles category. She recently recorded her 600th win, a monumental milestone and as the 2022 season comes to a close, she has secured herself a year-end ranking as world no. 16. 
Ann Jones (British)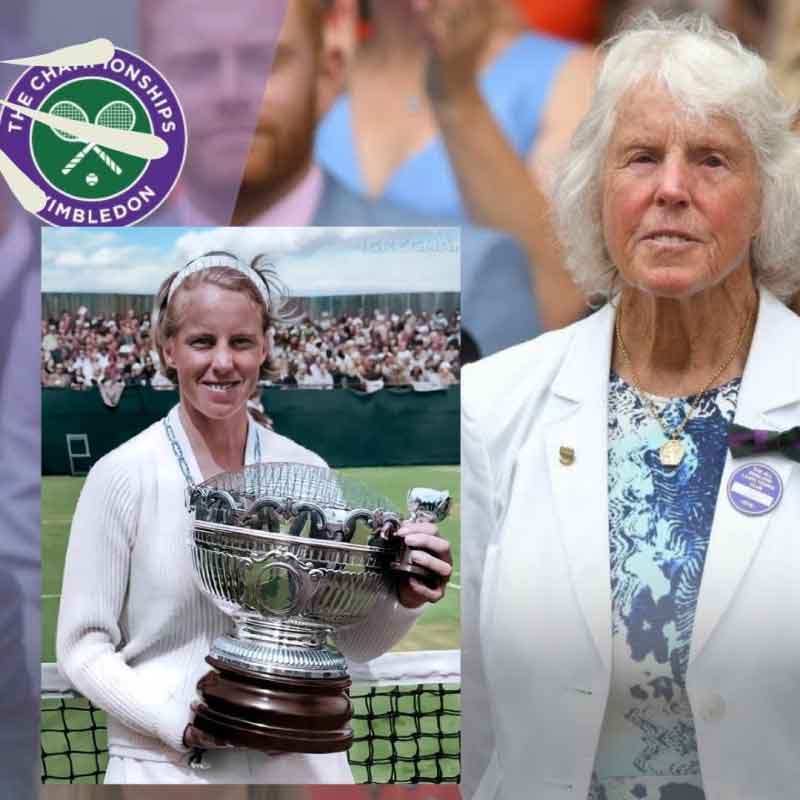 | | |
| --- | --- |
| Birthdate | 17 October 1938 |
| Age | 84 |
| Highest Ranking | No. 2 |
| Titles won | 113 singles Titles8 Grand Slams |
Ann Jones is one of the tennis greats and is heralded as one of the greatest players of all time. She played during a highly competitive era in woman's tennis, against the likes of other tennis legends like Virginia Wade, Billy Jean King, Margaret Court, and Althea Gibson, all of whom she upset on numerous occasions apart from Althea Gibson.
Ann was also the first left-handed tennis player to win numerous honors and achievements. In 1999, she won the Wimbledon Championships over Billy Jean King and became the first left-handed female player to win at the Championships. Her Grand Slam successes started even before that, however.
Read Also: Ann Jones Listed in Best British Female Tennis Players of All Time
Ann first won a major title in 1961 at the French Open. She won again 3 years later in 1966. Her 8 total major titles include 3 singles, 3 doubles, and 2 mixed-doubles titles across 8 years. Her Grand Slam performance is easily her most significant achievement. Of her 37 total Grand Slam singles appearances, she placed in the quarter-finals 9 times, semi-finals 12 times, and was runner-up on 6 occasions. This combined with her 3 titles, Ann placed in the first 4 rounds in a Grand Slam event only 7 times.
Her doubles performance was just as impressive. She won in total 113 singles titles and numerous doubles titles. For her exemplary career and achievements, she was inducted into the International Hall of Fame in 1985, 10 years after she retired in 1975. She was also appointed a Member of the Order of The British and later promoted to Commander of the Order in 2014. Anne was chairwoman of the International Women's Tennis Council and has been a long-time member of the Wimbledon Management Committee. She was the first non-royal to present the trophies to Wimbledon champions.
Dianne Fromholtz (Australian)
| | |
| --- | --- |
| Birthdate | 10 August 1956 |
| Age | 66 |
| Highest Ranking | No. 4 |
| Titles won | 14 titles1 Grand Slam1 Hopman Cup |
Dianne Fromholtz is a rather underrated Australian tennis player from the same time as Ann Jones. She played tennis starting in 1973 and retired in 1990. Her over 2 decade-long career saw numerous wins against players like Christ Evert, Martina Navratilova, Evonne Goolagong Cawley, Margaret Court, Billie Jean King, and others.
Her top-ranking player upsets are a testament to her competitive proficiency on the court. She only won 1 major title in 1977 while partnered with Helen Gourlay at the Australian Open. Besides her doubles title, her singles performance was also of note but resulted in no title wins. Her best season by far was the 1979 season when she had her best Grand Slam performances of her career.
Dianne placed as a semi-finalist at the French Open in both singles and doubles events. She got to the quarter-finals at Wimbledon in both disciplines as well and at the US Open, she was a quarter-finalist once again. She peaked at world no. 4 during this season. Her best singles Grand Slam performance was at the 1977 Australian Open, the same event she won her doubles titles. Dianne was runner-up but lost at the finals to compatriot Kerry Melville Reid.
She also played mixed doubles events and her best performance in the discipline was being runner-up with compatriot Mark Edmondson at the 1980 Wimbledon Championships. 10 years after retiring, in 2000, Dianne was awarded the Australian Sports Medal for her commitment to the sport.
Margaret Scriven (British)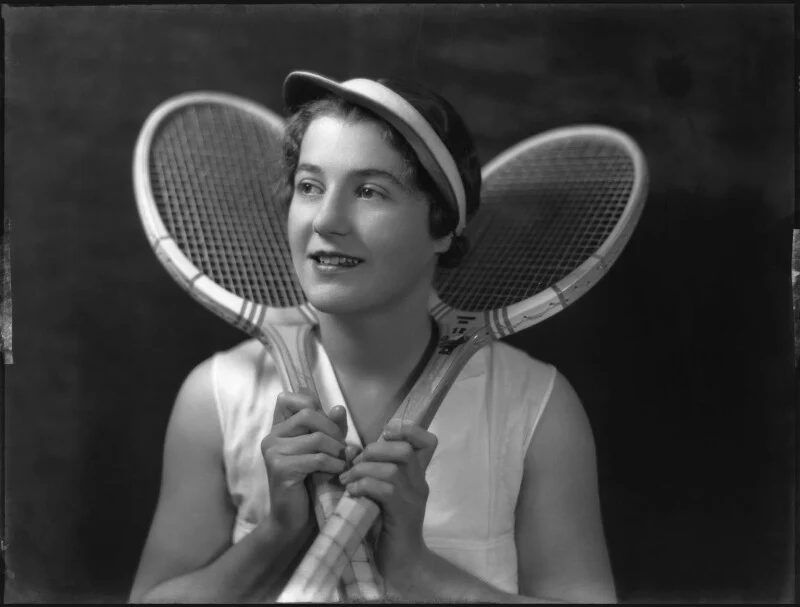 | | |
| --- | --- |
| Birthdate | 12 August 1912 |
| Age | 88 (d. 2001) |
| Highest Ranking | No. 5 |
| Titles won | 4 Grand Slams |
Margaret Scriven-Vivian of the UK predates every member of this list, including Ann Jones and she was the first ever left-handed female player to win a major title. Margaret was also the first British woman to win at the French Championships, the predecessor of the French Open. At that same event, she also became the first of 2 women to the Championships as an unseeded player.
As this was during the Amateur Era, Margaret was limited to the events she could play at and almost exclusively played in Europe. She never participated in the Australian Championships and only played once at the 1933 US Championships. She peaked in the early 1930s and won 2 consecutive singles major titles at the 1933 and 1924 French Championships. At Wimbledon, she placed as a quarter-finalist on 4 occasions but never advanced further than that.
She was ranked world no. 5 during 1933 and 1934 as those were her peak years. In those 2 years alone, Margaret won 3 major titles, including a mixed doubles title at the French Championships, and got to a total of 5 Grand Slam semi-finals and quarter-finals. She won her last major title in 1935 at the French Championships when she partnered with compatriot Kay Stammers to become the champions. She retired in 1947 and later passed away at the age of 88 in Haslemere, England 2001. She was somewhat recently inducted into the International Tennis Hall of Fame in 2016.
Patty Schnyder (Swiss)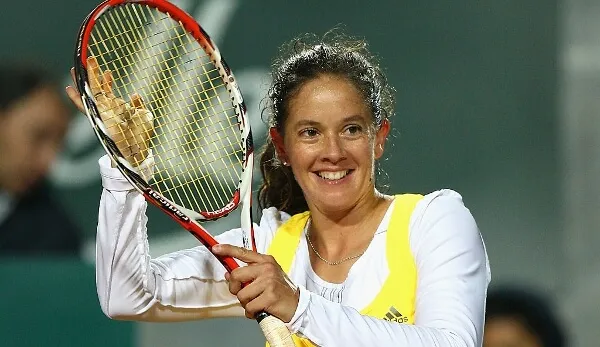 | | |
| --- | --- |
| Birthdate | 14 December 1978 |
| Age | 43 |
| Highest Ranking | No. 7 |
| Titles won | 16 Titles |
Patty Schnyder from Switzerland is a former professional tennis player that played during the 1990s, 2000s, and 2010s. She played during the dawn of a new highly competitive era alongside players like the Williams sisters, Maria Sharapova, Steffi Graf, Ana Ivanovic, and many others.
Her greatest career accomplishment has to be her numerous wins against the current and former world no. 1s like compatriot Martina Hingis, Jennifer Capriati, Lindsay Davenport, and others. She never won any major titles but reached six singles quarter-finals and a semi-final.
As for her doubles Grand Slam performance, she reached 2 semi-finals and 6 quarter-finals. She won 16 total titles of which 11 were singles titles including a Tier 1 title from the Zurich Open. She was the no. 1 Swiss player for many years and is considered to be one of the most underrated players from the WTA Tour. She retired initially in 2011 but returned to competitive play in 2015. She announced her final retirement in 2018.
Beatriz Haddad Maia (Brazilian)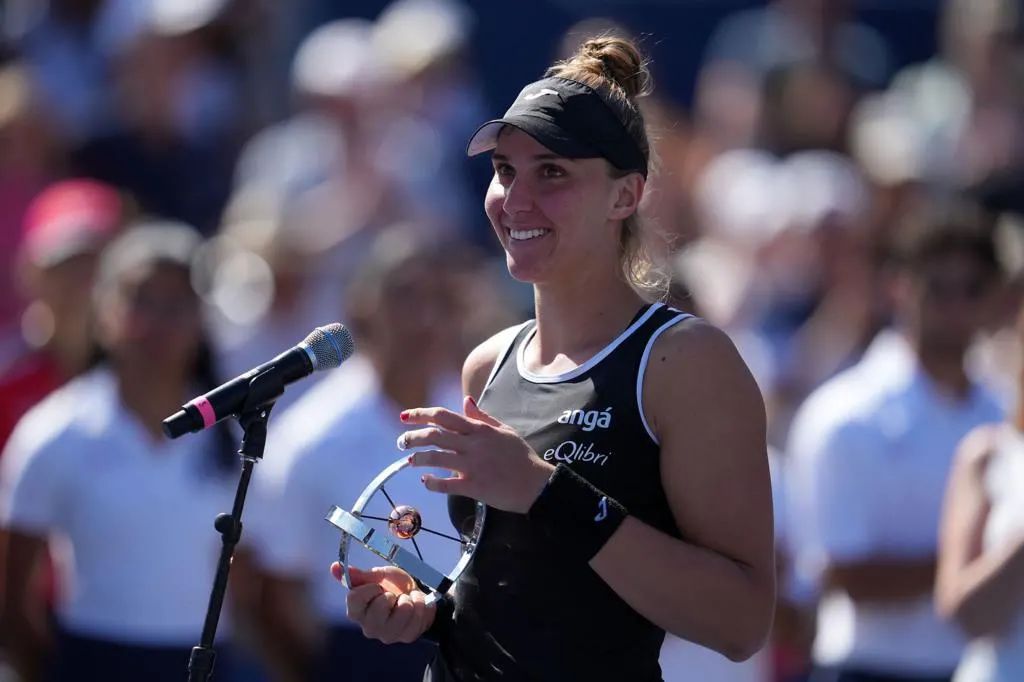 | | |
| --- | --- |
| Birthdate | 30 May 1996 |
| Age | 26 |
| Highest Ranking | No. 15 (S)No. 13 (D) |
| Titles won | 6 Titles |
Beatriz Haddad Maia is one of the most promising established players of the current tennis generation. Even though she is 26 years old, she is at the height of her career and ranked in the top 15 in both singles and doubles disciplines. The 2 times junior Grand Slam finalist has won 2 singles and 4 doubles titles on the WTA Tour.
The bulk of her titles lies on the ITF circuit where she has 26 titles. She recently had her best career season that showcased her best Grand Slam performances at almost all the Grand Slam events in both singles and doubles disciplines. In singles, Beatriz has reached up to the 2nd round in all the Grand Slam events but never placed higher.
Her doubles and mixed doubles performance this year was easily the highlight of her career. Partnered with Anna Danilina, the pair started the year with their first WTA500 title and went on to become Australian Open runner-ups. This was a decisive victory for the pair and made Beatriz the only Brazillian woman in the Open Era to reach the semi-finals at the event.
She also became the 3rd in history to make it to a Grand Slam final. The pair went on to become Guadalajara Open runner-ups and qualified for the first WTA Finals of their careers. Beatriz won 4 out of her total 6 titles in 2022 and shows no signs of stopping anytime soon. Even in mixed doubles, she became a quarter-finalist at the French Open. She currently ranks world no. 15 in singles and no. 13 in doubles.
Marketa Vondrousova (Czech)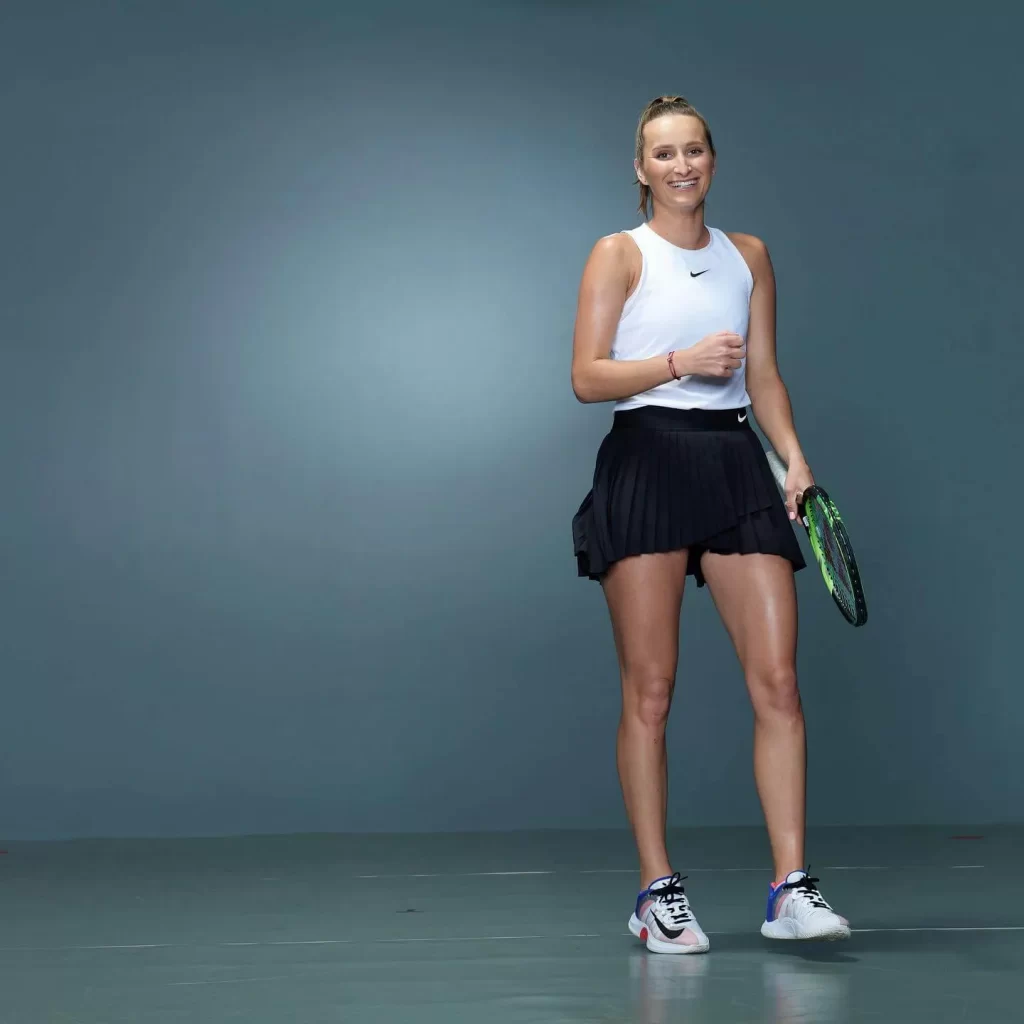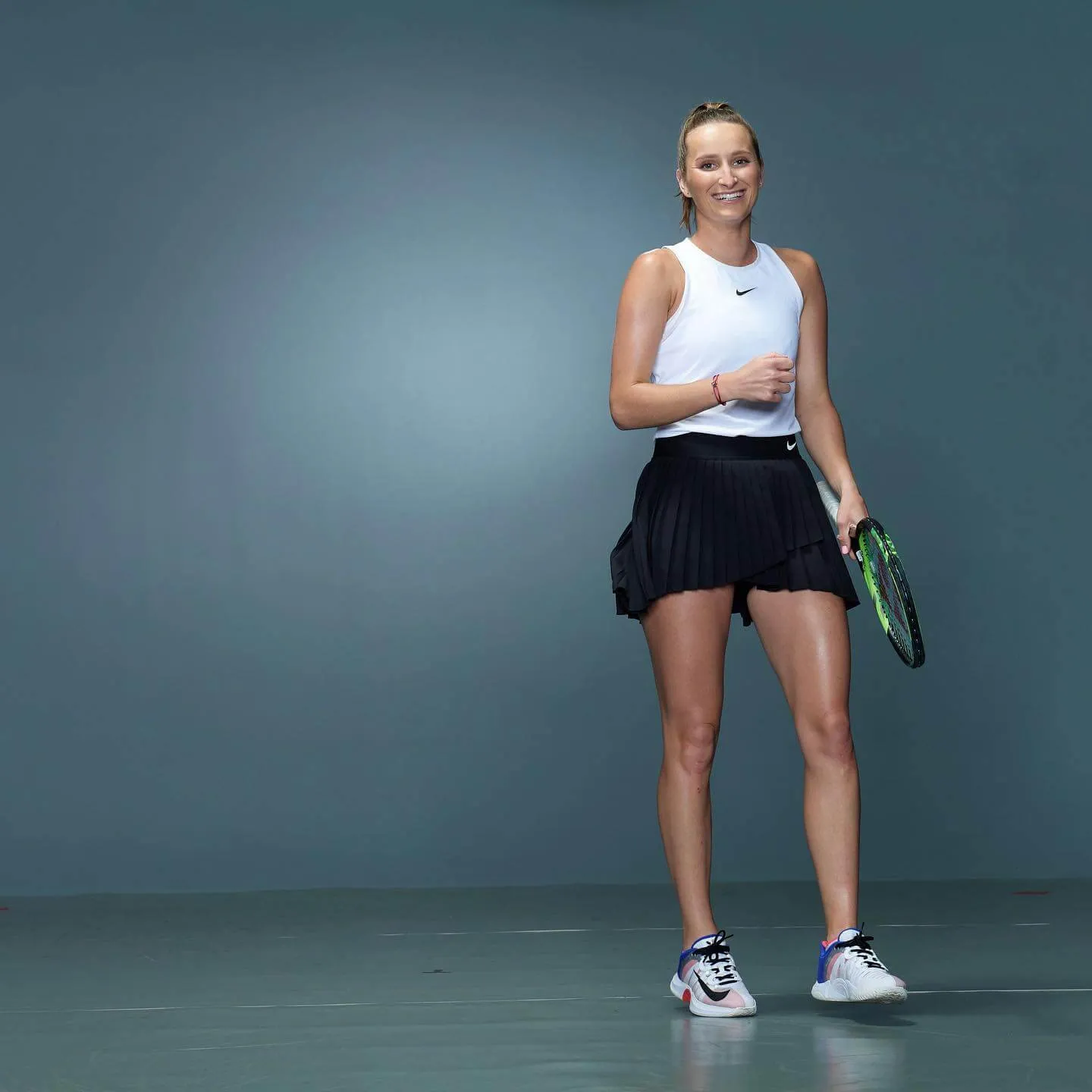 | | |
| --- | --- |
| Birthdate | 28 June 1999 |
| Age | 23 |
| Highest Ranking | No. 14 |
| Titles won | 1 Title1 Olympic Silver |
Marketa Vondrousova is the third Czech player on this list and the youngest as well. She along with Beatriz Haddad Maia represent the new talented leftie players. The youngster was a 2-time Grand Slam doubles junior champion and a former junior world no. 1. She skyrocketed to international recognition when she became runner-up at the 2019 French Open as a 19-year-old, becoming the first teenage finalist since Caroline Wozniacki.
She hasn't been able to replicate that success since however. At the Grand Slams, apart from the 2019 French Open Final, her best performances have been reaching the 4th rounds at the US and Australian Opens and reaching the 2nd round at Wimbledon.
Her doubles performance has been more successful with a semi-final and quarter-final recorded at the 2019 Australian Open and 2017 Wimbledon Championships respectively. The greatest accomplishment of her career is easily her Silver medal at the 2021 Tokyo Olympics.
She was going strong into the 2022 year but had an early end to the season due to an injury and a subsequent surgery she is recovering from. Due to this, her ranking tanked, and now sits at 49 due to her absence from events.
---
Though being left-handed doesn't offer any major advantages on the court, righties might find it challenging going against a leftie as they most likely haven't practiced enough against left-handed players.
However, all the aforementioned players weren't successful and renowned purely because of their hand preference. It was their skill, determination, and hard work that made them amazing players and role models. So even if you are left-handed, do not be discouraged or think you will have an advantage as the metric for success is the same regardless of if you are a leftie or a rightie.