Top 20 – Best Female Tennis Players of all Time
There are many tennis tournaments in the world. One of the best tennis tournaments is called the grand slams. It includes four different events that are played throughout the year. These are the Australian Open, French Open, Wimbledon, and the US Open.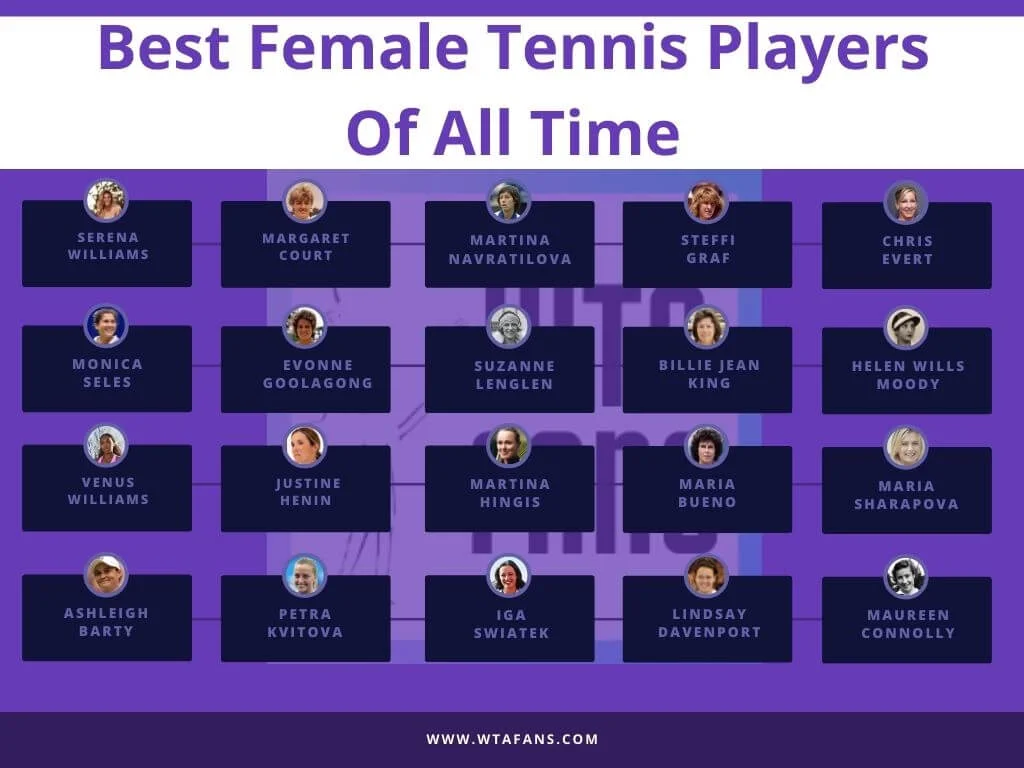 All four events offer significant prize money, and all four are major competitions. The players who play in these events are some of the greatest players of all time. So, the top players have to deal with each of these major events in order to earn a spot on this list.
There are many ways to choose the best tennis players of all time. For example, we can talk about total wins, single titles, doubles titles, or something else. Another way to find the best is by looking at the grand slam totals. It is a great way to compare all the players.
The grand slams are the most important tennis tournaments, and most of the time, the winners of these tournaments become the best tennis players of all time. But we are calculating all achievements including total wins and winning ratio.
Top 20 Best Female Tennis Players of all Time
We are sure that you don't want to miss any of these great players, but what about the ones who don't make the top ten? You might be interested in knowing more about the greats, and we are providing you with a list of the greatest tennis players of all time.
20: Maureen Connolly
Country: USA
Born: 17 Sept 1934
Died: 21 June 1969
Grand Slams: 9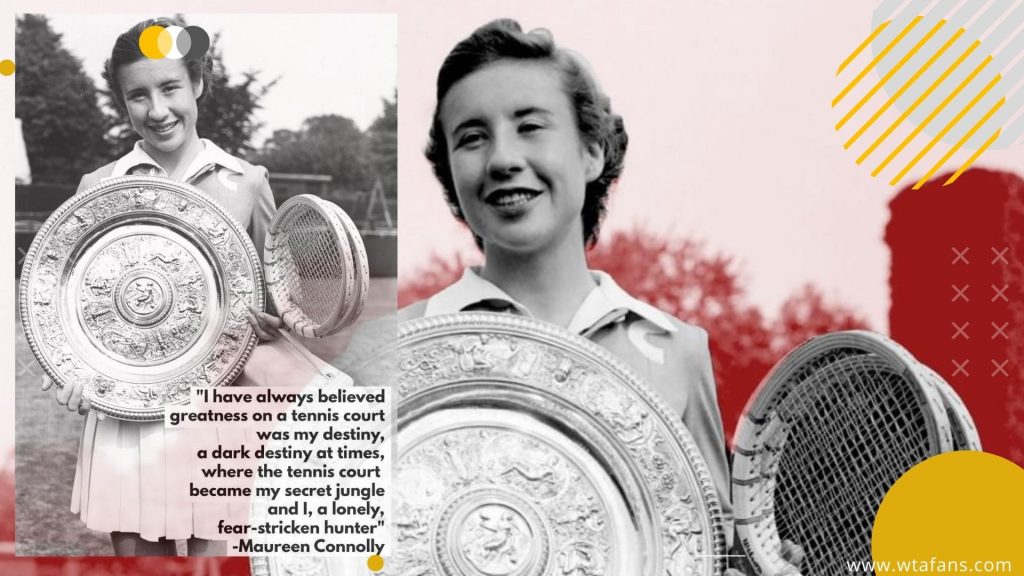 Maureen Connolly's career was not too long, at just 20 years old by a horseback riding injury, but what she achieved in a short period of time still ranks her as one of the best to ever play the sport.
She rose as a star by winning the U.S. Open at 17 in 1951, and over the next three years, Connolly won nine Grand Slams, including all four in a single year, the first woman to win the "Calendar Slam."
19: Lindsay Davenport
Country: USA
Born: 8 June 1976
Retired: 2010
Grand Slams: 3
Total Titles: 55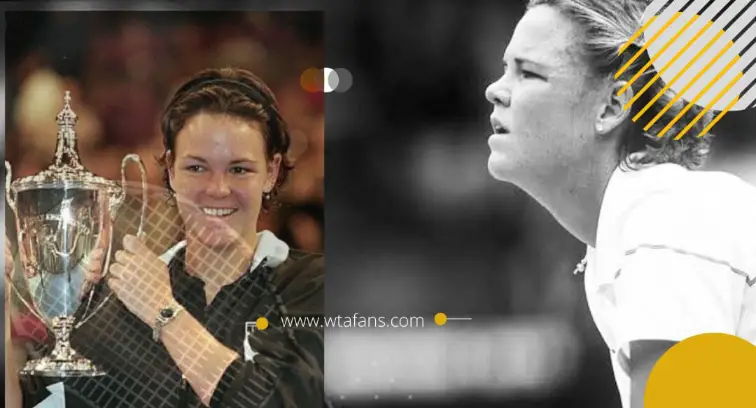 Davenport's tennis career is well-rounded. She was successful in doubles and mixed doubles. She won three mixed doubles competitions in 1995 and 1997. Davenport earned $1.5 million throughout her career. She is also a three-time Grand Slam champion. In 2004, the tennis player announced that she would be retiring after her contract with the tour expired at the end of the 2005 season.
Lindsay Davenport began her career in 1986 and she retired in 2010. She won a total of 753 matches in her whole career. Apart from it, she was the world's number 1 ranked player for a total of 98 weeks and 44 consecutive days. Her winning percentage is 79.5% in her whole career.
18: Iga Swiatek
Country: Poland
Born: 31 May 2001
Retired: Active
Grand Slams: 2
Total Titles: 9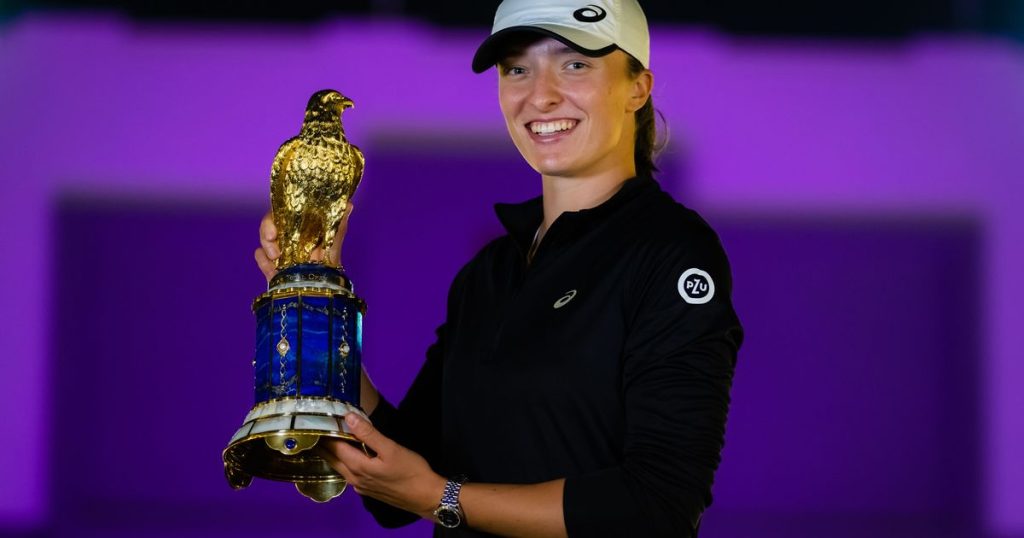 It's too early to put a Polish star in the all-time top 20 greatest players but she recently proved herself. She is currently the record holder in the open era by winning straight 37 matches and continuing. Her winning percentage is 80% with a total of 191 matches won in her career.
She also became the youngest tennis grand slam champion since Rafael Nadal back in 2005 and the youngest woman to win a major since Maria Sharapova in 2004.
Country: Czech Republic
Born: 8 March 1990
Retired:  Active
Grand Slams: 2
Total Titles: 27
Petra Kvitova's left-handed power game has helped her dominate at Wimbledon, where she won two titles in 2011 and 2014. Kvitova fought to reach 2019 Australian Open final and the top of the tennis world once again.
She started her career in 2006 and is still active in world tennis. She has a 70% win record in her whole career with 598 career wins.
16: Ashleigh Barty
Country: Australia
Born: 24 April 1996
Retired:  2022
Grand Slams: 3
Total Titles: 15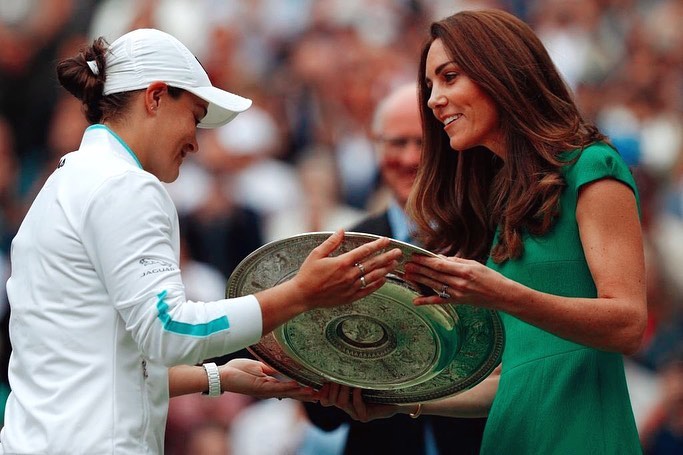 Former Cricketer and Professional Tennis player Ash Barty's career are not too long but in her short career, she has won 3 grand slams. Besides from US Open she won the other 3 grand slams.
Her consecutive 74 weeks as a world number 1 player in such a short period of her career make her all-time top 20 greatest players.
She won the US Open Doubles Grand slam and achieved her career-high ranking of world no 5 in the WTA doubles ranking.
15: Maria Sharapova
Country: Russia
Born: 19 April 1987
Retired:  2020
Grand Slams: 5
Total Titles: 36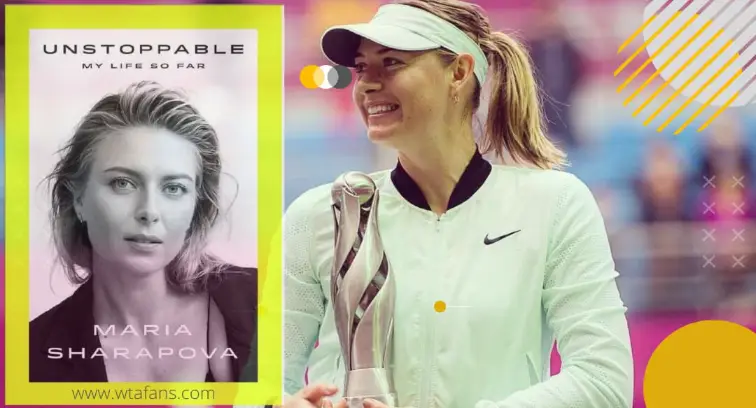 Maria, the media's favorite & beautiful, is one of the youngest players to win a Major. She has a total of 645 win matches with a 79% winning rate.
She had a hard time when she faced a ban for failing a drug test at the Australian Open in 2016. After that, she couldn't make herself into the top player.
Maria, alongside Serena Williams, is a modern based tennis player who changed their playing style in the tennis world. She was famous for her powerful serve which was hard to beat.
14: Maria Bueno
Country: Brazil
Born: 11 October 1939
Retired:  1977
Grand Slams: 7
Total Titles: 63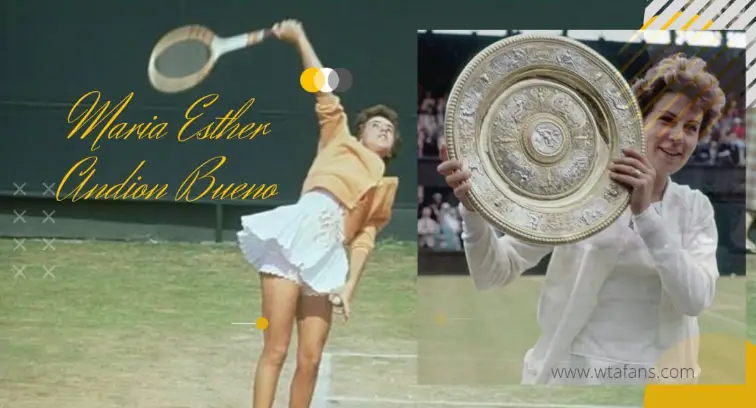 Maria's 63 career titles and 7 grand slams prove to be on this list. She was considered the best grand slam player from South America to ever play by winning 3 Wimbledon and 4 US Open.
She also demonstrated incredible overall consistency in the majors, reaching a then-record 26 consecutive Grand Slam quarterfinals between 1959 and 1960.
13: Martina Hingis
Country: Switzerland
Born: 30 September 1980
Retired:  2017
Grand Slams: 5
Total Titles: 45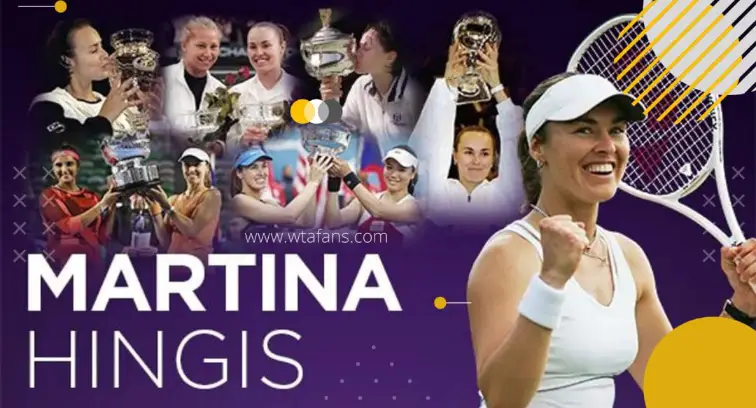 The Swiss star started her career in 1994. Her 209 weeks as a world's number 1 player put her on this list. She won her 1st doubles grand slam at the age of 15 and her singles grand slam at the age of 16.
She celebrated 5 singles grand slams before her 20th birthday. Her winning rate is 81% with 548 career wins. She also won doubles at Wimbledon and US Open into her thirties.
12: Justine Henin
Country: Belgium
Born: 1 June 1982
Retired:  2011
Grand Slams: 7
Total Titles: 43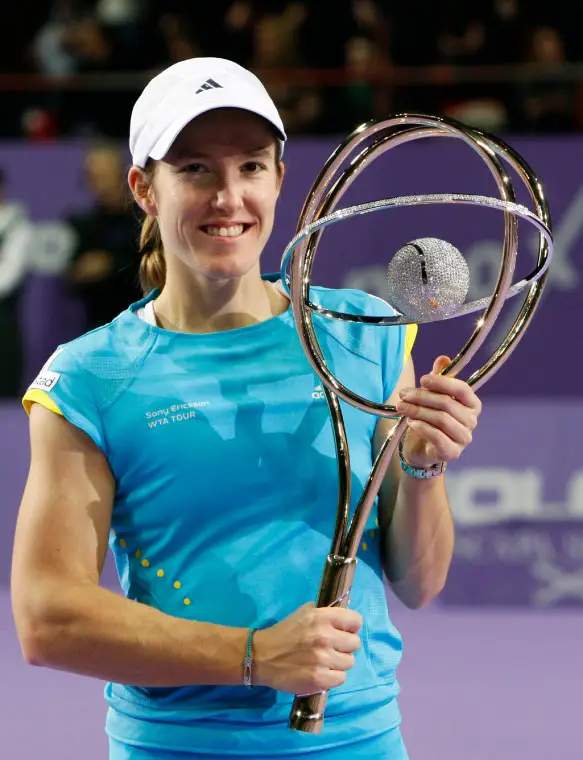 Justine Henin is one of the last great tennis champions in the women's game to use a one-handed backhand. It was an elegant but deadly stroke often compared to that of Roger Federer in the men's game.
Although Henin won an impressive seven Grand Slams, the question of "what might have been" lingers over her career since she retired due to injuries at only 29 years old. She has an impressive winning record which is 82% with 525 total wins
11: Venus Williams
Country: USA
Born: 17 June 1980
Retired:  Active
Grand Slams: 7
Total Titles: 49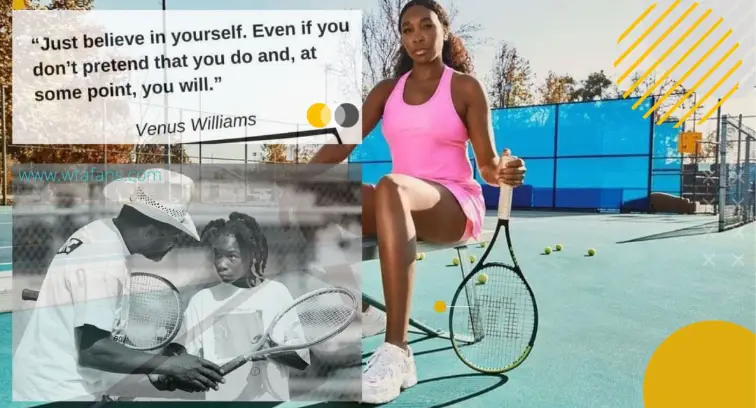 Although by looking at stats she might not be in the top 10 in some senses her 811 career wins are a remarkable achievement that makes her one of the best players in the world. Her sister Serena Williams, largely overshadowed her throughout her career.
Without any question, they both are the greatest pair in tennis history and make the most iconic pairing of siblings in sports history
10: Helen Wills Moody
Country: USA
Born: 6 October 1905
Retired:  1938
Grand Slams: 19
Total Titles: 55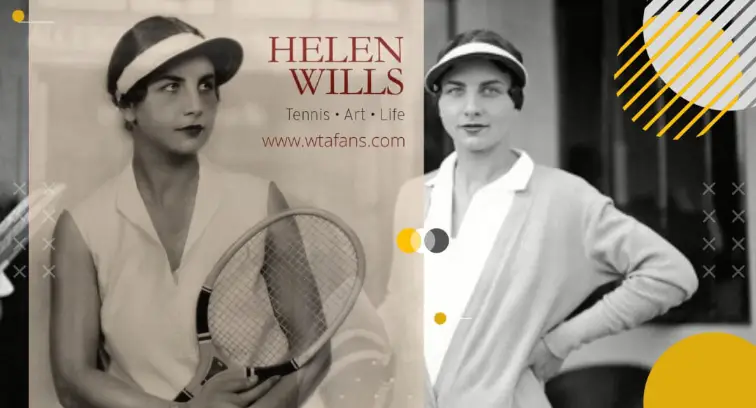 Helen was the 1920s and 1930s dominant star. She was the number one player in the world from 1927 to 1922. 19 grand slams of her career make her one of the world's top 10 greatest players in the history of tennis. One thing she missing is that she never won Australian Open but winning 4 French Open, 8 Wimbledon and 7 US open makes her a remarkable career.
9: Billie Jean King
Country: USA
Born: 22 November 1943
Retired:  1983
Grand Slams: 12
Total Titles: 129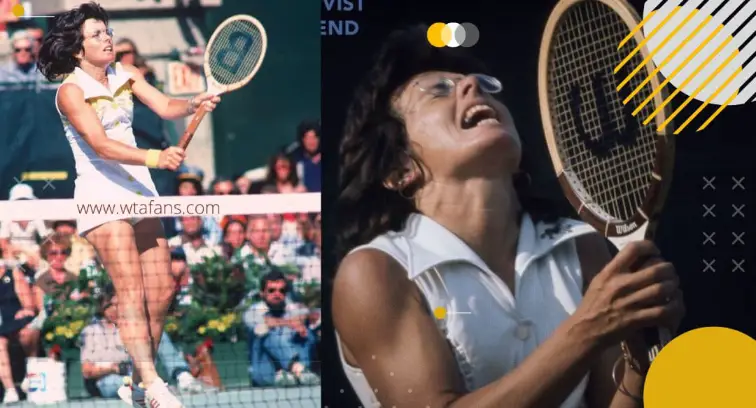 Billie's 12 grand slams and 129 career titles are enough to put her in the all-time top 10 players. Not only she won 12 Grand Slam titles in singles, but she took home the career of Grand Slam, winning all four majors. 67 of the total 129 career titles during the Open Era.
8: Suzanne Lenglen
Country: France
Born: 24 May, 1899
Retired:  1927
Grand Slams: 8
Total Titles: 83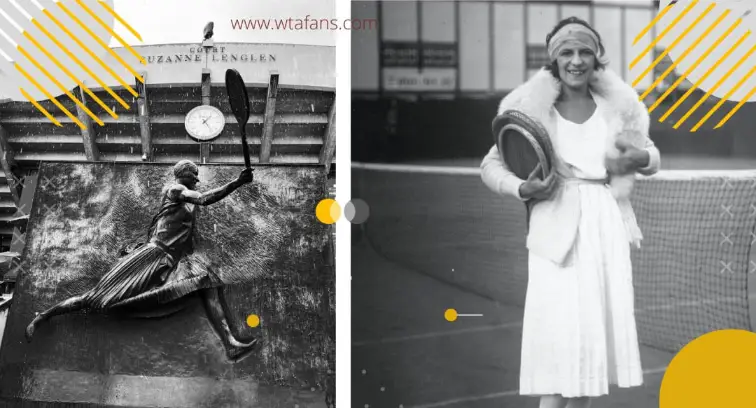 Suzanne is considered the greatest tennis champion that France has ever produced. Apart from winning the home trophy French Open twice, she also put her name at Wimbledon Open 6 times. She has the highest winning percentage which is 97.9%.
In her whole career, she only lost 7 matches. Out of total of 339 matches, she managed to win 332 wins which force us to put her at number 8 in the all-time top 20 greatest players.
7: Evonne Goolagong
Country: Australia
Born: 31 July 1951
Retired:  1983
Grand Slams: 7
Total Titles: 86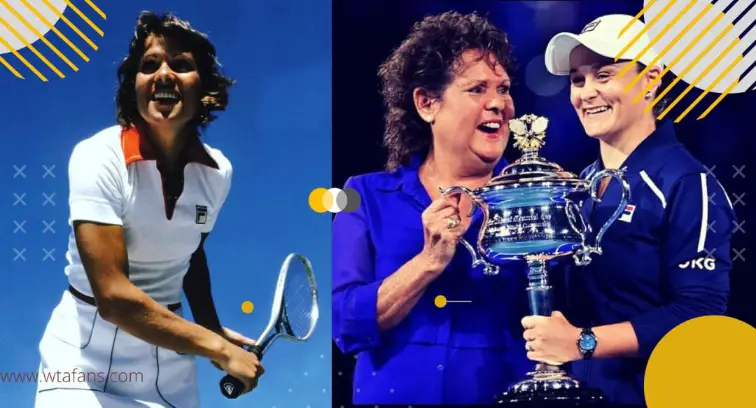 Along with Margaret Court, Evonne was the only Australian who dominate the tennis game early in the Open Era.  She won 4 times Australian Open and a total of 7 grand slams. She also won doubles and mixed grand slams which makes her on this list.
6: Monica Seles
Country: Yugoslavia/USA
Born: 2 December 1973
Retired:  2008
Grand Slams: 9
Total Titles: 53
Monica's unique style of playing tennis, two-handed groundstrokes on both side, that she used to crash the opponent. Her 7 grand slams won between 1990 and 1993 make her one of the greatest runs of dominance recorded by a player in the modern era, She dominated 178 weeks in world ranking including 91 consecutive weeks.
Unfortunately, In 1993 she was stabbed by a deranged fan which cause her career as she never really recovered after that but she could manage one grand slam in 1996. She is also the only player who wins the French Open three times in a row (along with Justine Henin). 
5: Chris Evert
Country: USA
Born: 21 December 1954
Retired:  1989
Grand Slams: 18
Total Titles: 157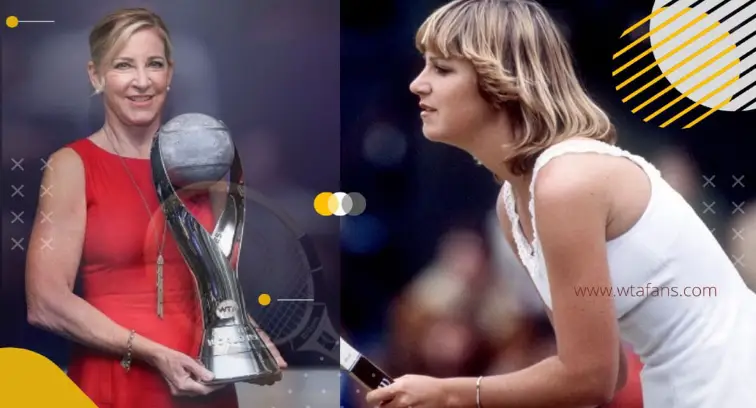 1970s star Chris gave American fans an incredible champion to cheer for as she won 157 titles and 18 grand slams. Reaching 34 Grand Slam's final record is still unbroken.
She didn't have an average height for a tennis player but she was a dominant player who could win on any surface. 382-22 record on clay is nearly unbeatable. 113 consecutive weeks at world number 1 in the 1970s was enough to put her at the top of that decade. These unique records make her top 5 on this list.
4: Steffi Graf
Country: Germany
Born: 14 June, 1969
Retired:  1999
Grand Slams: 22
Total Titles: 107
Steffi Graff is the only player to win each grand slam at least 4 times. She also collected Golden Slam in 1988(all 4 grand slams and Olympic Gold medals in the same year).
Her 22 Grand Slams, 107 singles titles, 88.7% winning ratio, 377 weeks as the world's number 1 player make her in 3rd on this list. She married American Tennis player Andre Agassi.
She is also very famous for her viral video among tennis fans, in which a man from spectators proposing her "Steffi, will you marry me?" and she replied, "How much money do you have?"
3:  Martina Navratilova
Country: Czechoslovakia/USA
Born: 18 October, 1956
Retired:  2006
Grand Slams: 18
Total Titles: 167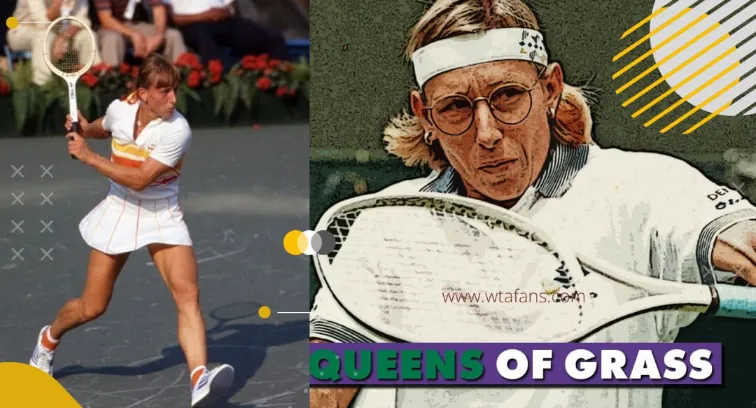 Martina is also known as the greatest serve and volley game that women's tennis has ever seen. She has record 9 Wimbledon Open grand slams.
She won 167 titles and 18 grand slams in her long career. She is the only layer along with Chris Evert who won over 1000 matches (1442 most of any women player).
She was 322 weeks (156 consecutive weeks) as the world's number 1 player. 86.6% winning ratio she had in her whole career. She won the doubles title just before her 50th birthday in 2006.
2: Margaret Court
Country: Australia
Born: 16 July, 1942
Retired:  1977
Grand Slams: 24
Total Titles: 192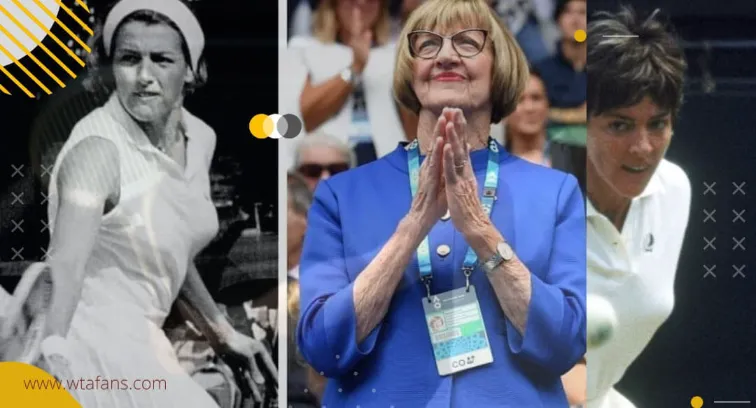 Margaret is considered one of the best tennis players of all time. At least three grand slam singles championships of all 4 tournaments and a total record of 24 grand slams put her 2nd on this list. Australian fans saw the peak of Australian tennis with Margaret Court and Rod Laver in the 1960s and 1970s.
1: Serena Williams
Country: USA
Born: 26 December 1981
Retired:  Active
Grand Slams: 23
Total Titles: 72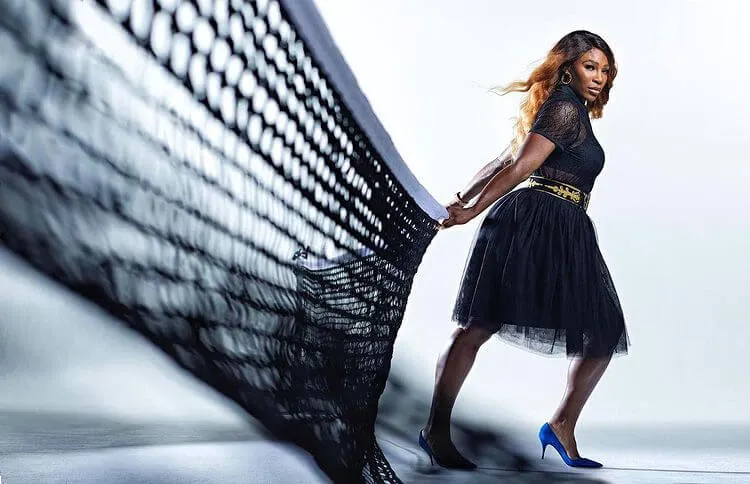 With so many great players it's hard to find the most outstanding player in history but Serena Williams proves herself with her remarkable stats to be the greatest of all time. Serene has solely dominated women's tennis for over a decade and still in 2022 she is competing in Wimbledon Open.
319 weeks (consecutive 186 weeks) at world number ranking, 85% winning ratio 23 grand slams is enough to make her the greatest player.
When Venus Williams first came onto the scene, her father, Richard, warned the tennis world that her younger sister, Serena, was even better. He was right.
Which Female Tennis Player has Won the Most Titles in her career?
Margaret Court has a total of 192 titles in her name.
What is the Net Worth of the World's Great Female Tennis Player?
Serena Williams is the world's greatest female tennis player and her worth is estimated $260 million.
Read Also: Serena Williams net worth 2022
Which Female Tennis Player is Ranked Number 1?
Almost every female mentioned here once secured the top ranking in their tennis career.
Who is the Best Looking Female Tennis Player?
Maria Sharapova is one of the most beautiful female tennis players.