Beatriz Haddad Maia Net Worth 2023, Sponsors, Prize Money, Racquet
Following early career achievements and some significant setbacks, Beatriz Haddad Maia has made an astonishing comeback in recent years. The current World rank No. 19 as per WTA Rankings was born on the 30th of May 1996 in Sao Paulo to a Brazilian couple, Ayrton Elias Maia Filho (Father) and Lais Scaff Haddad (Mother). In this article you will get to kow more about Beatriz Haddad Maia Net Worth.
Hailing from a long line of tennis players of Lebanese descent, both her mother and grandmother were professional tennis players. So it comes as no one's surprise when Haddad started playing tennis at age 5.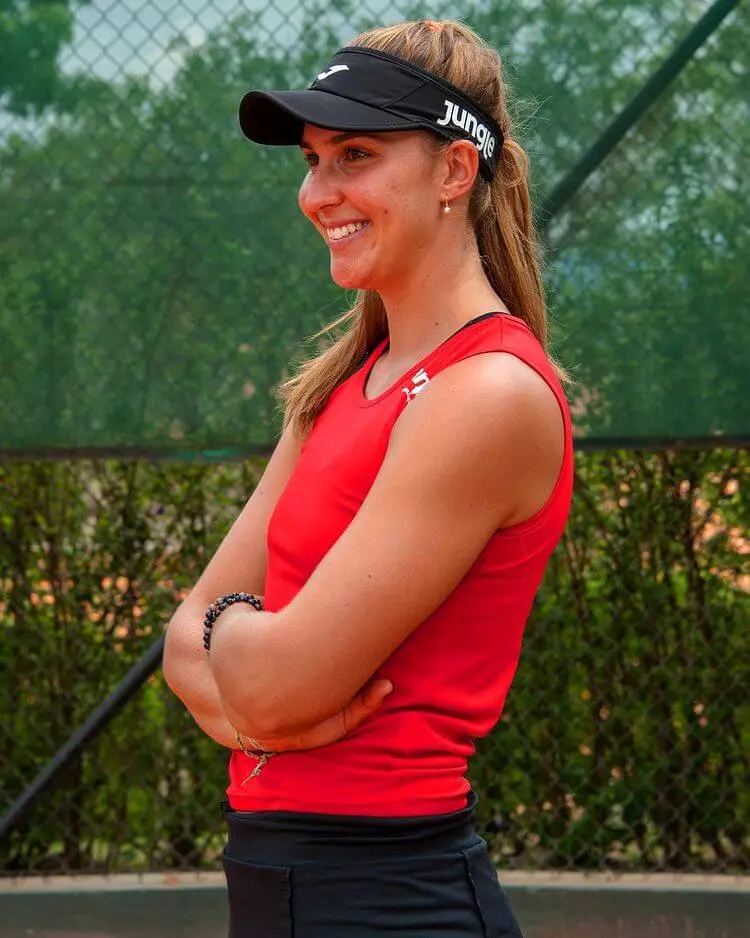 Beatriz Haddad Maia Profile/Bio
| | |
| --- | --- |
| Full Name | Beatriz Haddad Maia |
| Estimated Net Worth | $5 million |
| National/Birth Place | Sao Paulo, Brazil |
| Date of Birth (Age) | May 30, 1996 (27) |
| Height | 6′ 0″ or 1.85m |
| Weight | 78kg | 172lbs |
| Plays | Left-Handed |
| Gender | Female |
| Marital Status | Single |
| Endorsements/Sponsors | Wilson, Joma, eQlibri, Latin America Re, Gatorade Brasil, Angá |
An answer to all these questions and for those which are not in your mind till now all are going to disclose here with an interesting fact. Now without delay, we are continuing with the article which will answer your questions so far.
Beatriz Haddad Maia Stats
Her biggest accomplishment as a junior would be making the finals 2 years in a row in 2012 and 2013 at the French Open. In 2014, Haddad would go professional with her career-highest junior ranking of No.15. Just a few months into her professional career at 17 years of age, she was Brazil's second-best female tennis player. She has also been rewarded wildcards at both the Rio Open and Brassil Tennis Cup.
Beatriz played in the US Open 2022 and grind down Ana Konjuh in the first round but lost to Bianca Andreescu in the second round. Prior to that she also appeared in National Bank Open (Canadian Open) 2022 and played well throughout and reached the final battle with Simona Halep, unfortunately, lost the final game with her and stands runner-up.
In 2015, she would participate in the Rio Open again as a wildcard, ranking 234  but defeating a top 100 player. She would also win her first WTA doubles title at Bogata. She then played in the qualifying tournaments for the French, Nottingham, and, Wimbledon Open but would fail to reach the main draw. Unfortunately, she soon after suffered a season-ending injury.
The following year she would receive wildcards at the Miami Open, Brasil Tennis Cup, and the Rio Open, making it her third wildcard awarded at that tournament. She would then play at the qualifying tournaments for the French and US Open but fail again. After the repeated losses, her ranking would fall to No. 367 but she would more than makeup for it by winning 2 consecutive $50k titles at Scottsdale and Waco, boosting her ranking by 200 spots to her then-career highest of 170.
Starting the 2017 season, the Brazilian tennis player would win $25k at Clare, in both singles and doubles. She would follow this up by getting a wildcard at the Miami Open and by beating 2 top 100 players at the Prague Open. Her ranking also rose to 94 after qualifying for her first Grand Slam Tournament by winning all qualifying rounds at the French Open.
As the season progressed, in grass-court season, Beatriz Haddad would receive her first direct acceptance to a Grand Slam through the Wimbledon Open. Upon winning the first round, she became the first Brazilian female tennis player to have done so since 1989. She would then make the top 60 by reaching the finals at the Korean Open, becoming the first Brazilian to reach a non-clay-court final since 1983. She also set a career first when she was seeded at a WTA tournament at the Luxemburg Open.
Her 2018 season however would prove much less impressive with a left wrist and season-ending back injury, forcing her to miss the grass and clay-court seasons. Her streak of bad luck would continue into 2019 as she would suffer another injury in the first qualifying round of the French Open. She would then reportedly fail a urine test and be suspended over suspicion of doping. Following her return in May, due to not competing, her rank dropped to 1342, a heavy blow to her career. Then after the COVID-19 cancellations, Bia Haddad Maia would finally compete again in September 2020, only to suffer a season-ending injury once again.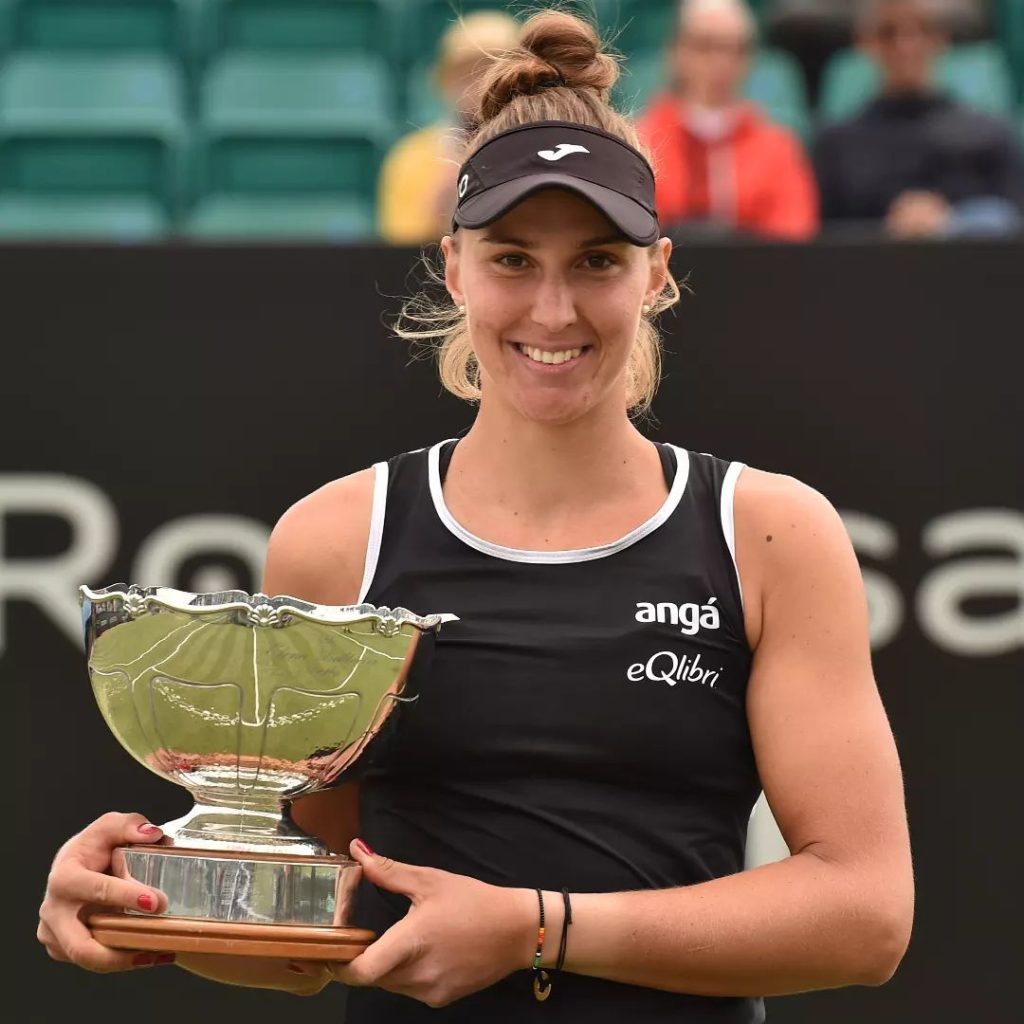 After winning her first WTA 125 tournament, she would also win a doubles event. Her singles and doubles ranking would reach the 40s and 30s respectively as she won her biggest singles title at the WTA 250 Nottingham Open. She would be victorious at the Birmingham Classic and shortly after reach rank No. 25 in both singles and doubles. At the Canadian Open, Haddad would defeat the rank No.1, the Olympic champion, and the former No.1, earning her the World No. 18 ranking she holds today which she achieved on Sep 12, 2022.
She would become the first Brazillian woman to reach a WTA 1000s final but would not win the championship, placing as the runner-up. In the Cincinnati Masters, Haddad would reach the quarter-finals in the doubles category. More recently at the US Open 2022, she would last until round 2 and round 3 of the singles and doubles matches respectively. She is now set to compete at the (Pan Pacific Open) Japan Open in late September.
Beatriz Haddad Maia Wins
Beatriz Haddad has only played in a few Grand Slam tournaments so far. We've put together her performance statistics for the majors.
Australian Open 2018-19, 2022 R64x3
Roland Garros 2023 (French Open) SFx1
Wimbledon Open 2023 R16x1
US Open 2022-23 R64x2
Bia Haddad Maia Prize Money
In all these tournaments Beatriz has an income of around $5,827,404 as prize money in an account. According to WTA, Beatriz Haddad has earned a total prize money in her entire career is about $4,545,577, and YTD 2023 prize money is $4,061,321. According to the sources, her salary is around $90,000. If we talk about the income only from tennis, it is around $3 million.
Aged 14, Haddad would win her first doubles title at the $10k tournament in Mogi das Cruze. Then just a year later at the $10k tournament in Goiania, she would win her first singles title. That same year she would make the semi-finals for doubles at the Wimbledon championships.
Beatriz Haddad Maia Results
The Brazillian tennis player holds 3 career singles titles (WTA) and 6 career doubles titles (WTA). She has also won 17 singles and 9 doubles titles in her ITF tour, while in the WTA challenger tour, she won 1 single and 1 doubles title each. She currently ranks World No. 19 in the WTA singles rankings and No. 24 in the doubles category.
Beatriz Haddad Maia Sponsors
Beatriz did a partnership with different brands regarding her clothes, and racquet. Haddad Maia has been sponsored by WILSON for racquets and has a sponsorship deal with Spanish clothing and footwear company, Joma and eQlibri which is a premium snacks brand of brazil.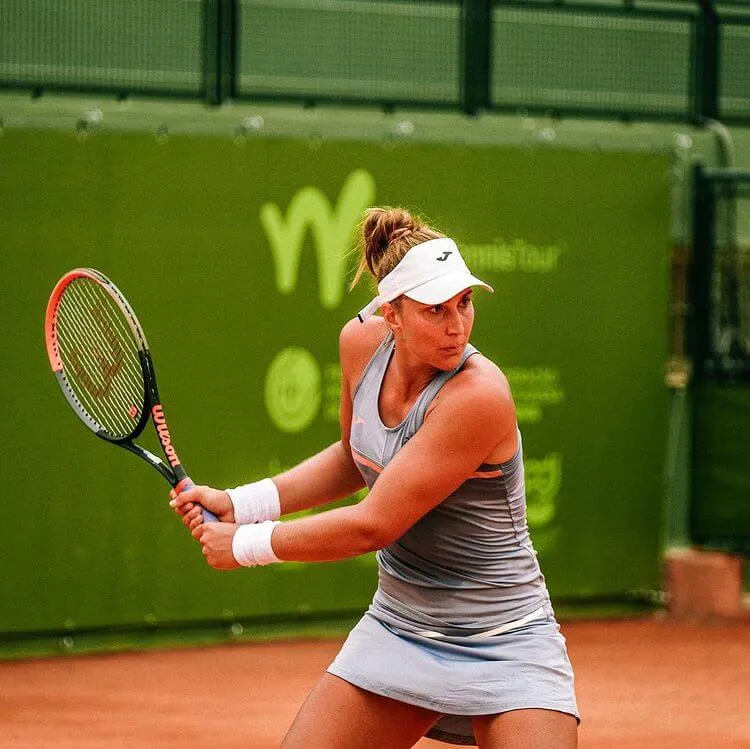 Bia Haddas has also been sponsored by Anga an Investment Management Company and Latin America Re which is the world's leading contractor company.
Beatriz Haddad Maia Racquet
Bia Haddad Maia is currently playing with Wilson BLADE 98 (16×19) V8 Tennis Racquet & the same racquet is used by some other pro players like Amanda Anisimova, Simona Halep & Emma Raducanu.
Head Size: 98 in / 632.26 cm
Length: 27 in / 68.6 cm
Strung Weight: 11.3 oz / 320 g
Swing Weight: 317
Beam Width: 21/21/21 mm
Stiffness: 61
Frame Material: Braided Graphite
Racquet Colors: Green
String Pattern: 16 Mains / 19 Crosses
String Tension: 50-60 pounds
Endorsed by Beatriz Haddad Maia
Beatriz Haddad Maia FAQ's
How many titles has Haddad Maia won?
She has won a total of 9 WTA, 26 ITF, and 2 WTA challenger titles.
Is Beatriz Haddad Maia married?
No, she is single, choosing to focus on her career for now.
What is Haddad Maia's current WTA rank?
She is ranked No. 19 in singles and No. 24 in doubles as of 2023.
Has Haddad Maia won any Grand Slam title?
No, she is yet to win a Grand Slam title.
Beatriz Haddad Maia Net Worth Summary
Beatriz Haddad is a Brazilian tennis player likewise other players she has earned a lot from her tennis career and made her name among the highest-paid athletes in the world. Beatriz Haddad Maia's net worth in 2023 is around $5 million and Beatriz's career prize money so far is $4,545,577 from collaborations, tennis, and prize money.