Ons Jabeur Forced to Miss Doha and Dubai Tournaments Due to Upcoming Surgery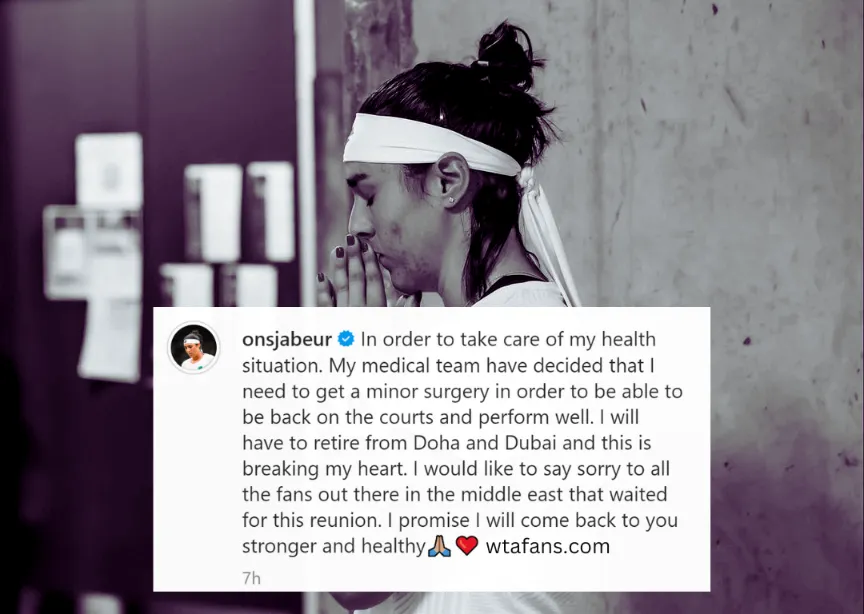 Fans of Tunisian tennis player Ons Jabeur have received the unfortunate news that she will have to retire from the upcoming Doha and Dubai tournaments due to a minor injury that requires surgery.
In a statement released on social media, Jabeur expressed her regret and apologized to her fans, particularly those in the Middle East who were eagerly awaiting her return. She vowed to come back stronger and healthier.
Jabeur, currently ranked third in the world, was last seen in action at the Australian Open, where she suffered a defeat in the second round.
Despite this setback, Jabeur has had a promising start to the year, with a 3-2 record and a standout performance in Adelaide where she reached the semifinals.
The Tunisian player is still scheduled to participate in the Dubai Duty Free Championships later in February, and her fans hope that her surgery will allow her to fully recover and return to the court at her best.
Ons Jabeur has proven to be a formidable player on the tour, and her absence from the upcoming tournaments will surely be felt.