Ons Jabeur signs with Naomi Osaka Agency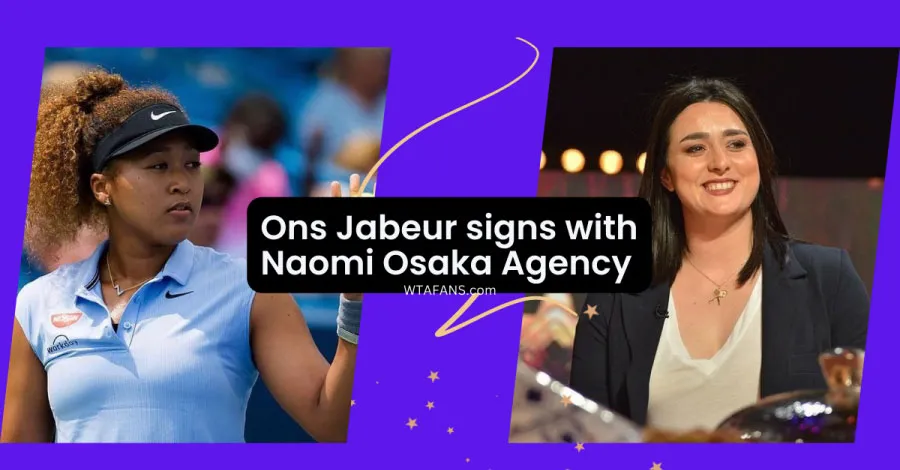 The 27-year-old tennis superstar and world no. 2, Ons Jabeur joins Evolve, Naomi Osaka's sports management agency. Previously, she had been signed to Top Five Management.
In a tweet captioned "New year, new beginnings" on the 5th of January, the Tunisian player announced her signing with Evolve and with the representative, fellow compatriot Adel Aref.
In an interview with WTA Insider, Vogue Arabia's January cover star spoke on her personal reasons behind her decision to join Evolve.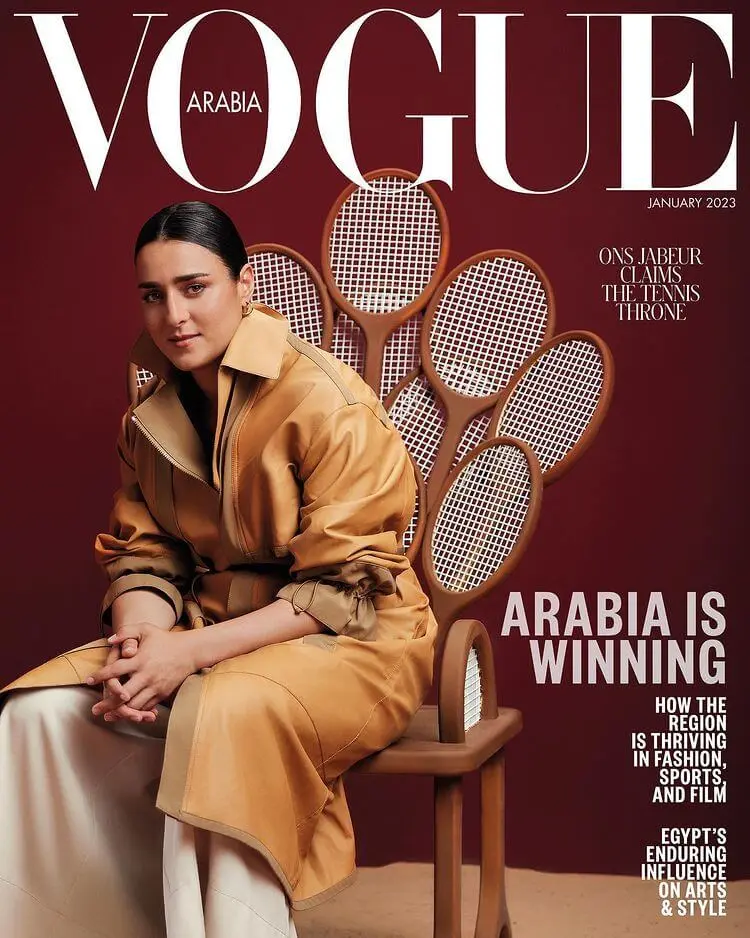 "Some people just read that I was signing with Evolve, but they didn't read the other part, that I'm signing with my friend and Tunisian, Adel, who knows me for a long time," said Jabeur. "It's nice to sign with someone who knows my culture.
She continued saying: "I feel like it's something that could be great because I don't have the same profile as Naomi, but also maybe a little bit. She's the only one coming from Japan, and I'm the only one coming from the Middle East. I want to explore that and give them a chance to work with Adel."
Ons was always a great fit for Evolve's message of making an impact even beyond the scope of tennis. It's safe to say that the trailblazer who set many records as a Tunisian woman from the Middle East, has caused a great splash in the tennis scene. She was the first Tunisian and Middle Eastern woman to rank in the top 50, win a junior major title, make a major final, and so much more. Her world no. 2 ranking is proof enough of her dedication and skill for the sport.
Osaka and agent Stuart Duguid took to social media congratulating Ons Jabeur and welcoming her into Evolve. In the tweet, Naomi shared a story about when the pair first bonded at the 2015 WTA Finals in Singapore, while they were both contesting in the Rising Stars event.
I was extremely shy so all I could ever do was mumble out a few words, but she always came up to me, cracked jokes, and made me feel more comfortable. Even now when we play the same tournaments she still does the same.

Speaking on Jabeur's kindness, Naomi wrote
"That type of kindness is something I'll never forget and I think moments like that are what define your character" continued Osaka. "Over the years, watching her rise through the tour and become the star that she is has been incredibly joyful to watch and I can't wait to see her create more history and ascend even higher."
4-time Grand Slam champion Naomi Osaka launched Evolve in 2022 after her contract with IMG expired in May of 2022. She is the first of her kind to establish an independent agency and with them signing Ons Jabeur into their roster, the future for the agency seems bright.