Belinda Bencic Net Worth 2023, Prize Money, Sponsors, Racquet, Boyfriend
Belinda Bencic is a professional tennis player who has been playing for almost ten years. In her career, she has been able to make a net worth of an estimated $11.2 million as of YTD 2023. She is the winner of the Olympic gold medal in Singles Women's Tennis. After it, she is on the top list of companies for collaborations & sponsorships.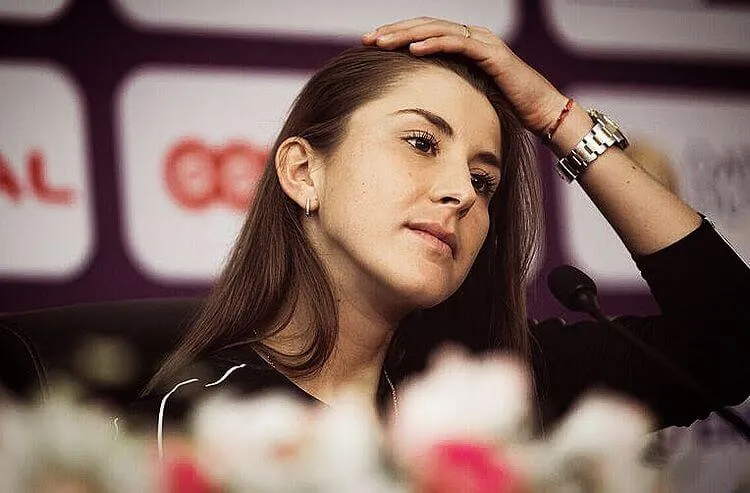 Belinda Bencic Bio/Profile
| | |
| --- | --- |
| Name | Belinda Bencic |
| Estimated Net Worth | US  $11.2 million |
| National/Birth Place | Flawil, Switzerland |
| Date of Birth (Age) | Mar 10, 1997 (25) |
| Height | 5′ 9″ or 1.75m |
| Plays | Right-Handed |
| Gender | Female |
| Endorsements/Sponsors | Mercedes Benz, Yonex, Nike, Rolex, Roland, Vitamin Well, Cornercard, and Miele |
The origin or source of her income is not only tennis but the prizes, sponsorships, and different tours for tournaments. This article will provide information about the Net Worth of Bencic and her salary based on the whole year.
Belinda Bencic Net Worth
Belinda Bencic net worth is approximately around $11.2 million as of 2023 and most of her worth is from her tennis career. Tennis players are not bound in a way to earn but if we divide the worth then it is categorized into a salary over the year, but mostly they are dependent on the prize money and endorsements.
Belinda has been able to earn the prize money of $27,100 in 2020 with different tournaments. In the recent season, Belinda defeated famous Arab tennis star Ons Jabeur and grabbed the singles title of Charleston Open 2022 from her, and earned the prize money of $158,800 with 470 match points. Bencic smashed the Ons Jabeur in the first set (6-1), the second set went in favor of Jabeur (5-7) and after even in the final set Bencic grabbed a victory by 6-4.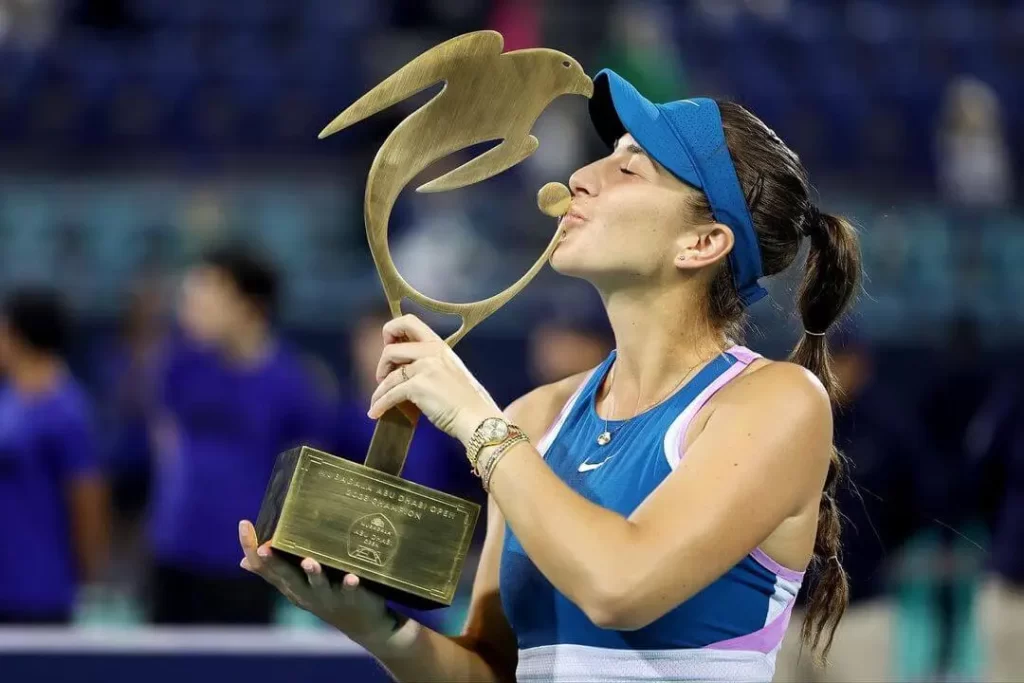 Belinda gives a spectacular performance in the Dubai Open by winning the tournament and gaining the prize money of $522,000 and becoming the high earner of that tournament.
In 2021, the performance of Belinda Bencic was not so good but her best performance of her in the current season was in Adelaide by reaching the final but she lost the game to Iga Swiatek. After that loss, she took the amount of $51000 for the performance she gave in the tournament. As of 2019, her net worth of Belinda was $2.5 million.
Belinda Bencic Grand Slams
Belinda Bencic has played in a few Grand Slam tournaments so far. We've put together her performance statistics for the majors.
Australian Open 2016, 2023 R16x2
Roland Garros 2019, 2022 (French Open) R32x2
Wimbledon Open 2015, 2018 R16x2
US Open 2019 SFx1
Belinda Bencic Sponsors
As for the sponsors of Belinda, she uses the Yonex racquets (Yonex Ezone 100) and for sportswear, NIKE is her sponsoring brand.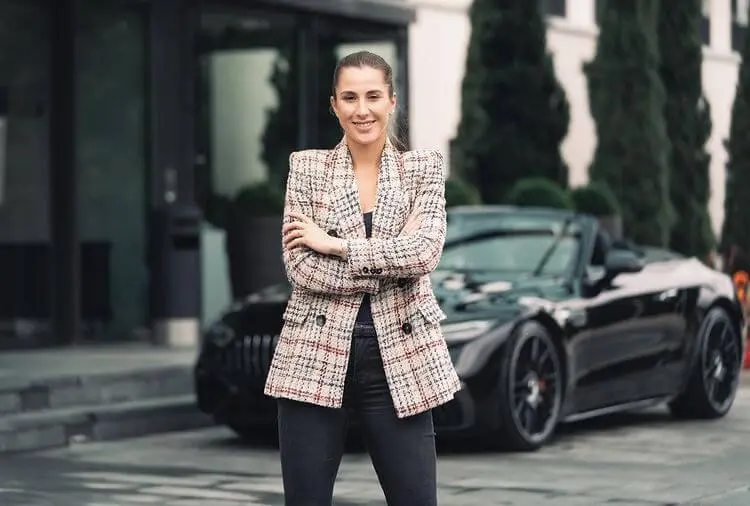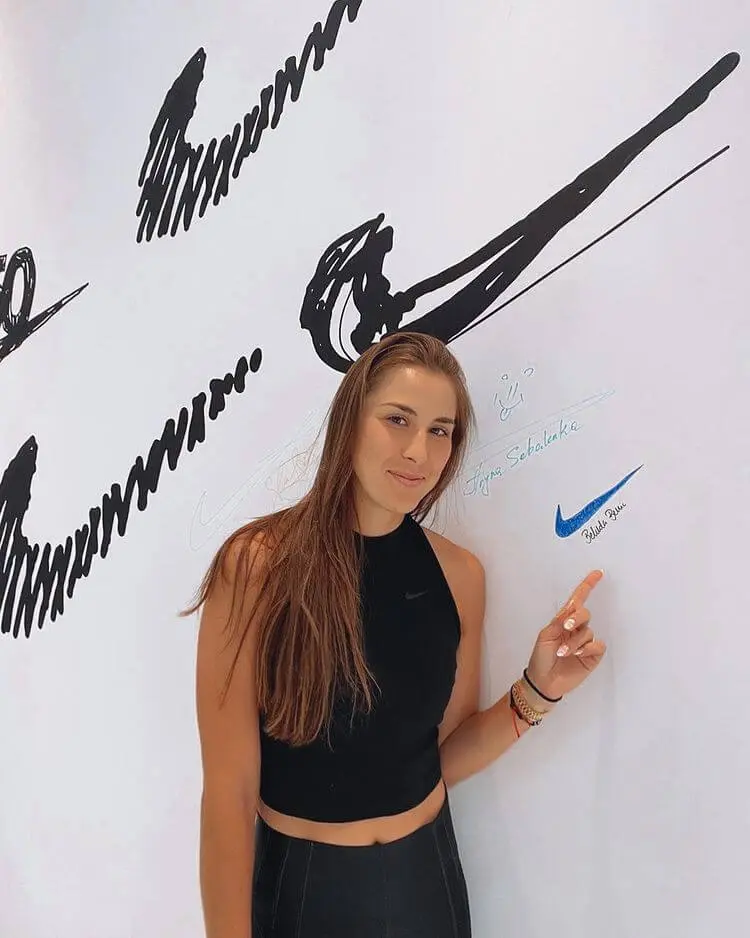 Various other sponsors of hers are Swiss Jewelry brand Mood, Rolex (the popular watch manufacturer), Roland (the food manufacturer), home appliance company Miele, and insurance company Connerard. In 2011 she signed a deal with Adidas too. The endorsements contribute a lot to Belinda's bencic net worth.
Belinda Bencic Tennis Racquet
Belinda is currently playing with Yonex EZONE 100 in all recent matches and some other pro players like Sorana Cristea & Marketa Vondrousova are also using this same racket.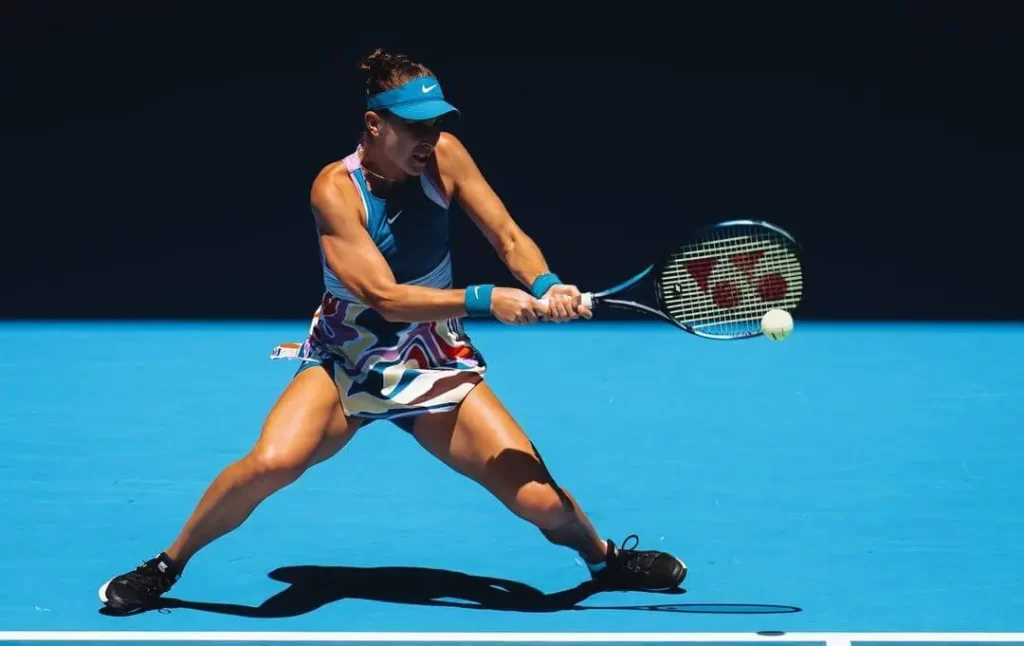 The Yonex racquet used by tennis professional players may differ from the model presented. The same goes for Belinda Bencic's tennis racket.
Racket Model: EZONE 100
Head Size: 100 in² / 645.16 cm²
Length: 27 in / 68.58 cm
Weight: 300g / 10.6oz
Balance: 04 pts HeadLight
Beam Width: 23.5mm / 26mm / 22mm
Material: VDM, HM Graphite, M40X
Racquet Colors: Sky Blue
String Pattern: 16 Mains / 19 Crosses
String Tension: 45-60 pounds
Endorsed by Belinda Bencic
FAQs About Belinda Bencic
What is Belinda's monthly income?
Monthly income of Belinda is 10,000 USD to 500,000 USD.
What is the total net worth of Belinda Bencic?
The total net worth of Belinda is $11.2 million as of 2023.
What is the net worth of Belinda Bencic
in different currencies?
The worth in different currencies is given below:
Euro: €10,326,592.50
Australian Dollars: AU $15,153,925.50
India Rupees: ₹836,645,250.00
Bitcoin: ฿448.15
Belinda Bencic Family
Do you guys know when she married and whom she is living with? here are some interesting facts about who is Belinda Bencic Boyfriend. Belinda is currently dating her coach Martin Hromkovic (former Slovak football defender). The couple met in Slovakia and have been very open about their relationship since the start.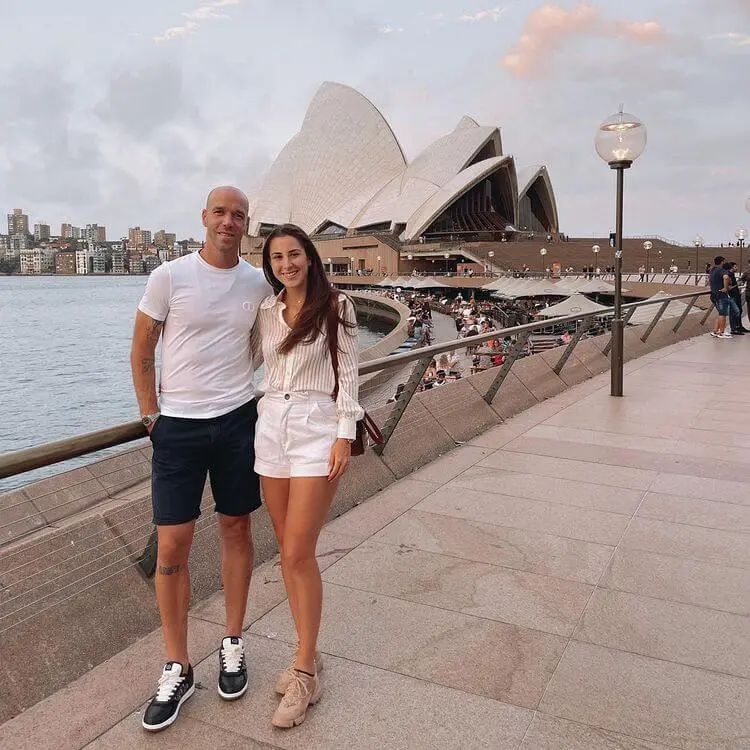 | | |
| --- | --- |
| Belinda Bencic Boyfriend | Martin Hromkovic (Belinda Bencic Trainer) |
| Belinda Bencic Married or Not? | Unmarried |
| Belinda Bencic Husband | N/A |
| Belinda Bencic Father | Ivan Bencic (Ice hockey player) |
| Belinda Bencic Mother | Daniela Bencicova |
| Belinda Bencic Siblings | Brian Bencic (brother) |
Belinda Bencic Net Worth Summary 
Belinda Bencic is a swiss tennis player who won the Olympic gold medal for her country in Tokyo Olympics 2020. The net worth of Belinda till now is around $11.2 million as of 2023.
Olympics won gives her the opportunity to collaborate with brands and make money that raised her worth. She won prize money of $10.3 million in her entire career.