Martina Trevisan Net Worth 2022, Prize Money, Sponsors, Racquet
Currently, in the prime of her career, Martina Trevisan has made a splash in women's tennis in the last few years. Her consistently improving performances project her to one day be among the best. The current rank no. 28 was born on 3rd November 1983 to an Italian couple: Claudio Trevisan and Martina Trevisan.
Athleticism seems to have run in her family since her father was once a professional soccer player and her mother was a tennis coach. Even her brother Matteo Trevisan was a professional ATP player, once ranking no. 1 in juniors. After over a decade-long professional career, the Rabat Open champion has finally gained international success but not without many setbacks along the way.
Martina Trevisan's Profile/ Bio
| | |
| --- | --- |
| Name | Martina Trevisan |
| Estimated Net Worth | $2.5 Million |
| National/Birth Place | Florence, Italy |
| Date of Birth (Age) | Nov 3, 1993 (29) |
| Height | 5′ 3″ or 1.60m |
| Plays | Left-Handed |
| Gender | Female |
| Endorsements | HEAD, Colavita, ASICS |
Martina Trevisan Net Worth
Martina is getting popular in the tennis field and becoming a top player gradually throughout her career. As of 2022, Martina Trevisan's net worth is estimated to be around $2.5 million. Including her junior career, her net worth is approximately $3 million. 2022 can be considered her most successful season in form of earnings, which were earned over a million dollars.
Martina Trevisan Prize Money
As of October 5th, 2022, Martina has accumulated $1,089,429 in prize money. Even though the season isn't over yet, 2022 has proven to be her most financially successful year, making $1,089,429.
| Season | Prize Money |
| --- | --- |
| 2022 | $1,089,429 |
| 2021 | $518,199 |
| 2020 | $421,790 |
| 2019 | $104,413 |
| 2018 | $101,286 |
| 2017 | $59,917 |
| 2016 | $19,347 |
| 2015 | $10,076 |
| 2014 | $4,919 |
Martina Trevisan Sponsors
Martina has been sponsored by HEAD for her racquets and she is also sponsored by the Italian food brand Colavita and can be seen sporting their logo on her shirts. After reaching in French Open 2021 Semi Final, top brands are attracted to Martina. Before Colavita, she was attached to ASICS in 2018.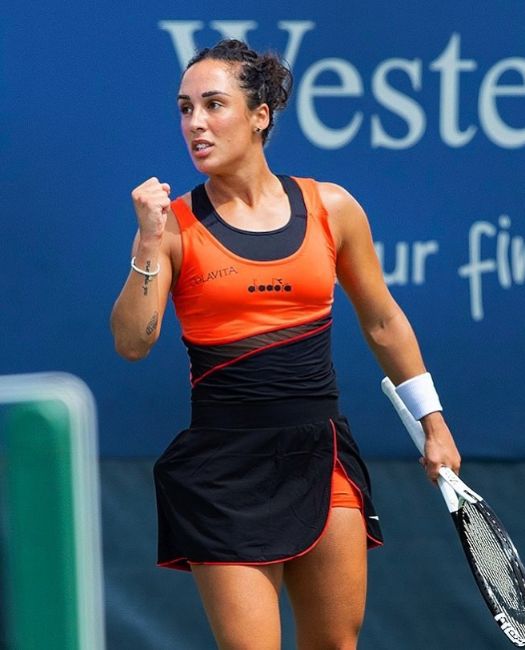 Martina Trevisan Racquet
Martina is sponsored by Head and thus uses a Head Speed MP Tennis Racquet. The sleek black and white design have a 16×19 string pattern with a 100 square inches head size.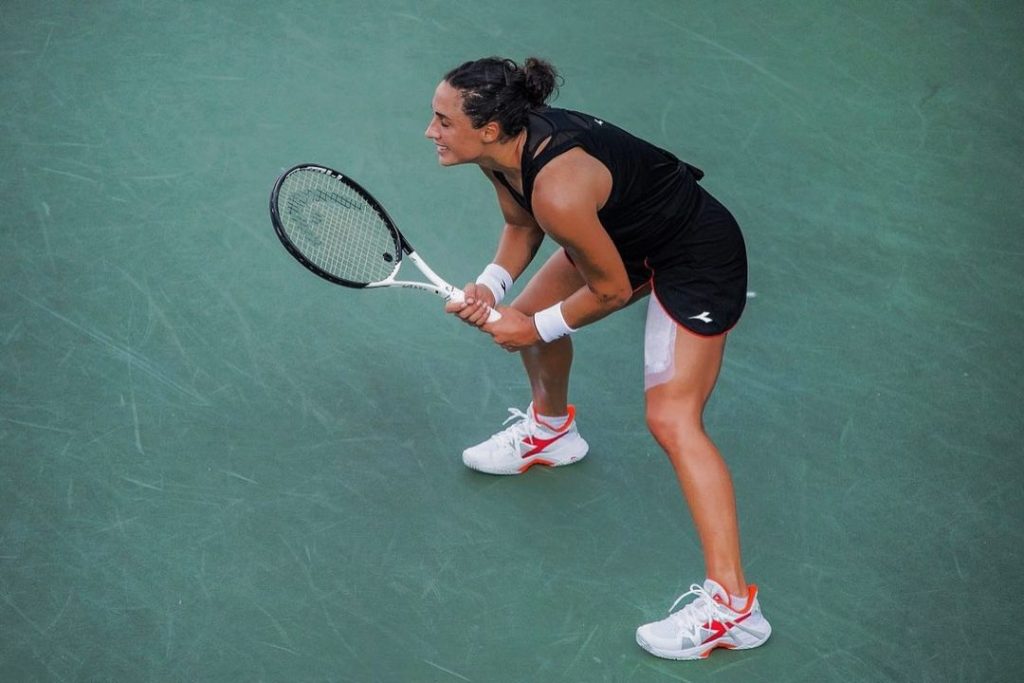 Head Size: 100 in / 645.16 cm
Length: 27in / 68.58cm
Strung Weight: 11.1oz / 315g
Balance: 13in / 33.02cm / 4 pts HL
Beam Width: 23mm / 23mm / 23mm
Stiffness: 62
Composition: Graphene 360+/Graphite
Racquet Colors: White/Black
String Pattern: 16 Mains / 19 Crosses
String Tension: 48-57 pounds
Endorsed & Signed by Martina Trevisan
Martina Trevisan Career
Turning professional in 2008, Martina had a promising start to her career. At just 16 years of age (2009), she reached the semi-finals at the French Open and at Wimbledon. But the separation of her parents in 2010 left a heavy toll on her mental health. Diagnosed with anorexia and in recovery, Trevisan took a break from professional tennis, finally returning in 2014.
Martina made her Grand Slam debut in 2017, making the qualifying rounds at the Wimbledon and US Open. She also represented Italy at the Billie Jean King Cup (Fed Cup) and helped her team reach World Group II. The Italian also made the qualifying round at the Italian Open in both singles and doubles. Her 2018 season was much the same and she reached her first French Open qualifier round.
She also accomplished her best doubles performance at the Italian Open, reaching the second round. Then in 2019, her Australian Open debut almost became her first Grand Slam main draw performance but she was disqualified in the 3rd qualifying round. The same year, she helped her team make the World Group II at the Fed Cup for the second time.
Martina Trevisan Grand Slam Debut
The 2020 season became Martina's breakthrough year where she not only made her Grand Slam main draw debut at the Australian Open but also made the quarter-finals of the Roland Garros. Collectively, the no. 1 Italian player bested the previously ranked no. 3, 4, and 5 across the two tournaments. Martina followed up her breakthrough season with an even better performance in 2021.
For the first time ever, Martina made the main draws for all 4 Grand Slam tournaments, reaching the 1st round at Wimbledon and the Australian Open, and the 2nd round at the US Open and French Open. Her success extended to the WTA1000 tournaments as well, reaching the 2nd rounds at her first Qatar and Indian Wells Open.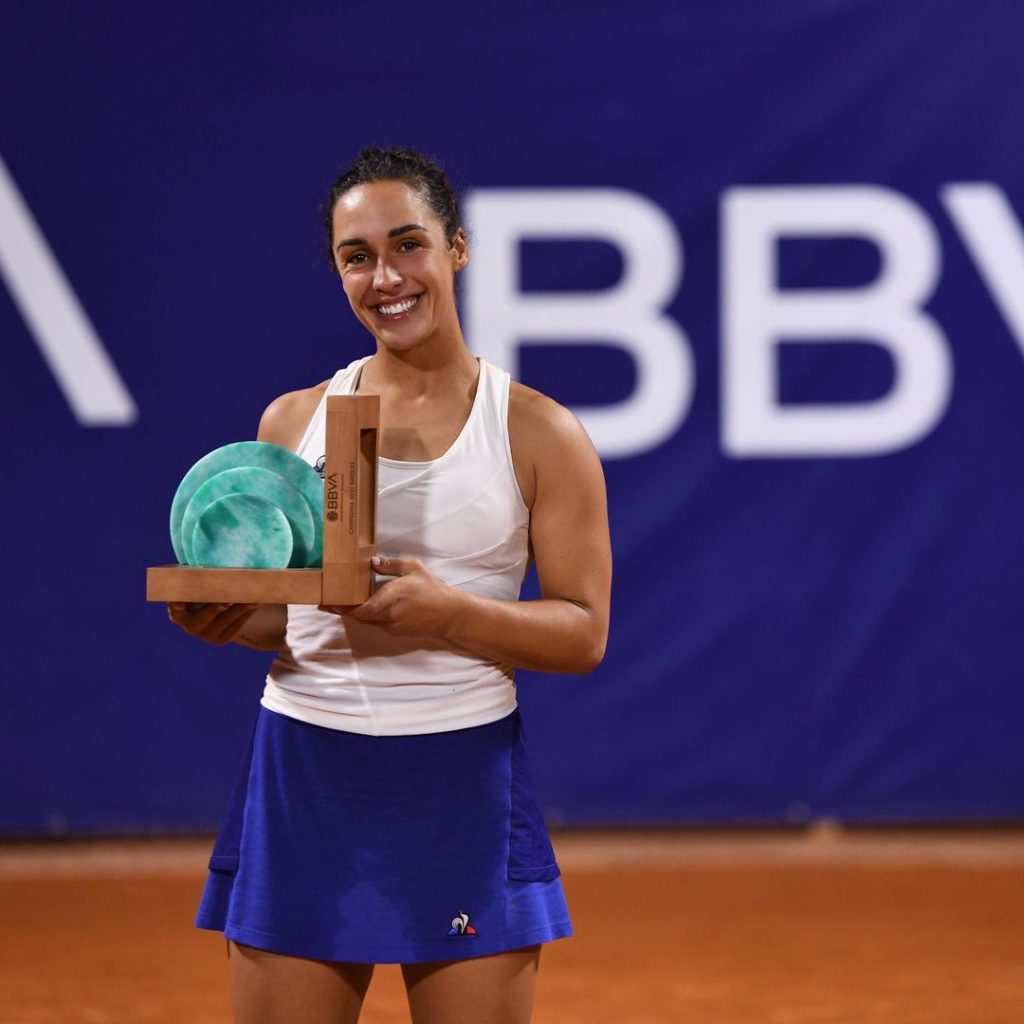 Her best doubles performance also came this season when she reached the quarter-finals at the Australian Open. Apart from these, Martina made the finals for the Karlsruhe Open, her first WTA Tour final, and her best Challenger tournament performance. Even after 2 of her best seasons, Trevisan showed no signs of slowing down. Her performance the year prior caught the attention of millions of tennis fans and for the first time in her career, Trevisan was seeded in 2 Grand Slam tournaments.
Martina Trevisan 1st WTA title
In May, Martina won her first WTA title, her most significant accomplishment so far when she defeated Claire Liu at the Rabat Open. Right after her victory, she had her best Grand Slam performance. The French Open has always brought out her best and 2021 saw her reaching her first main title semi-final. She had a 10-match winning streak before losing to Coco Gauff. She would go on to make the quarter-finals at the Hungarian Open, 1st round at the Canadian Open doubles, and 2nd round at the Cincinnati Masters doubles. More recently, Trevisan made the quarter-finals at the Emilia-Romagna Open.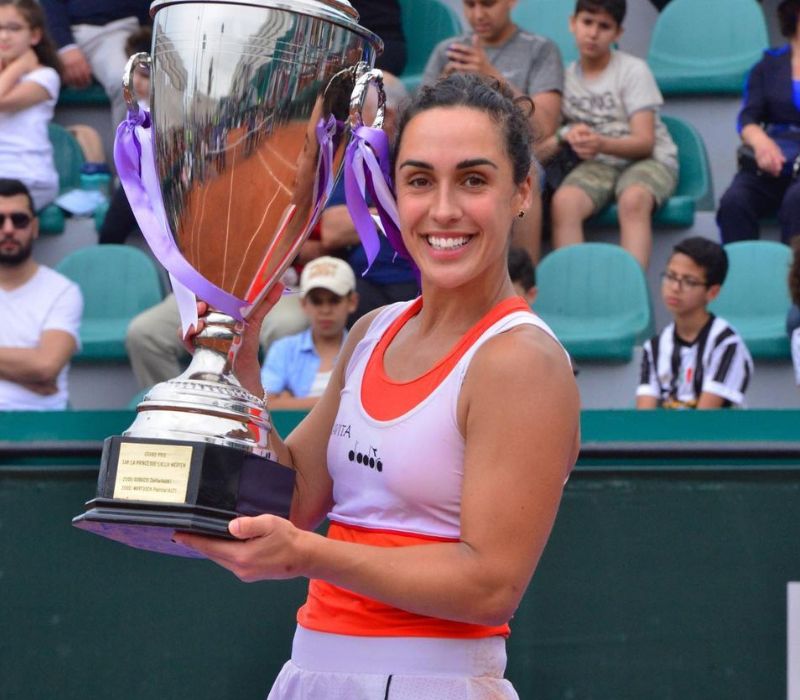 Besides the WTA Tour, Martina Trevisan has seen much greater success in the ITF Circuit. In 2014 and through 2016, Martina won 7 ITF singles championships. She went on to win 3 more titles in 2017, 2019, and 2021 respectively. Though she has not participated in ITF Doubles championships in recent years, she still won 2 10k tournaments, one in 2009 and the other in 2015.
Martina Trevisan Career Titles
Martina has collected 1 WTA singles title and 10 ITF titles. She reached her career-high ranking of 24 in July of 2022.
Martina Trevisan Family
Martina Trevisan is married to Marco Parra. The professional player has kept much of her personal life out of the public's view thus not much is known about her husband but has previously posted him on her Instagram page. She has one child with her husband, Emma. Her age and birthday are also unknown.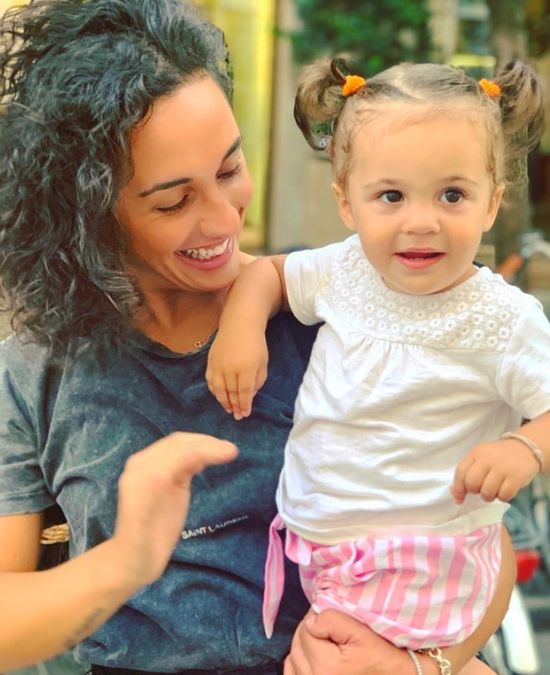 | | |
| --- | --- |
| Martina Trevisan Husband | Marco Parra |
| Martina Trevisan Married or Not? | Married |
| Martina Trevisan Children | Emma |
| Martina Trevisan Siblings | Matteo Trevisan (brother) |
| Martina Trevisan Parents (Mother, Father) | Martina Trevisan , Claudio Trevisan |
FAQs
Has Martina Trevisan won any Grand Slam titles?
No, she has yet to win a Grand Slam tournament.
How many titles has Martina Trevisan won?
She has won 1 WTA singles and 10 ITF singles titles.