Most Expensive Tennis Rackets
Sometimes tennis fans got curious about what are the most expensive tennis rackets in the world till now?
Tennis is also a game for those who are willing to spend some bucks on it and play to gain its benefits. If we look at the expenses of tennis equipment then racket comes on top, then shoes and other tennis gear.
List of Most Expensive Tennis Rackets All the Time
In the sports market, you can get both high to low prices, and the differences can be seen easily. Starters begin with cheap tennis rackets which would cost less than $50, and if you choose a pro-level tennis racket then $300 can easily be drawn from your wallet.
Here we have gathered the expensive auctioned rackets for our viewers, some of them aren't for real tennis games.
#1 Proximus Diamond Rackets
The organizers of the Proximus Diamond Games, in the Antwerp tournaments. The player who wins three editions in a maximum of five years leaves Belgium with a racket equipped with lots of Gold and Diamonds. By winning this reward its estimated amount would be more than one million euros.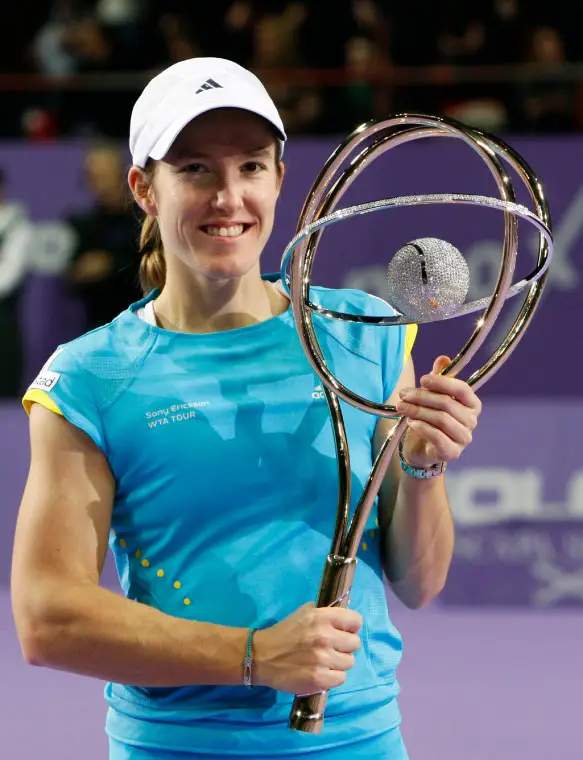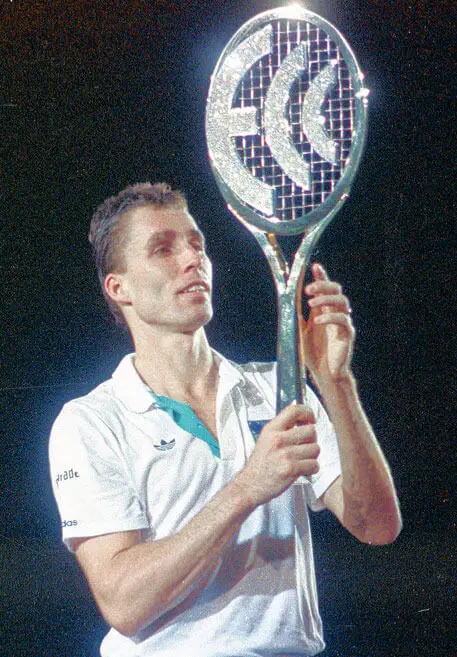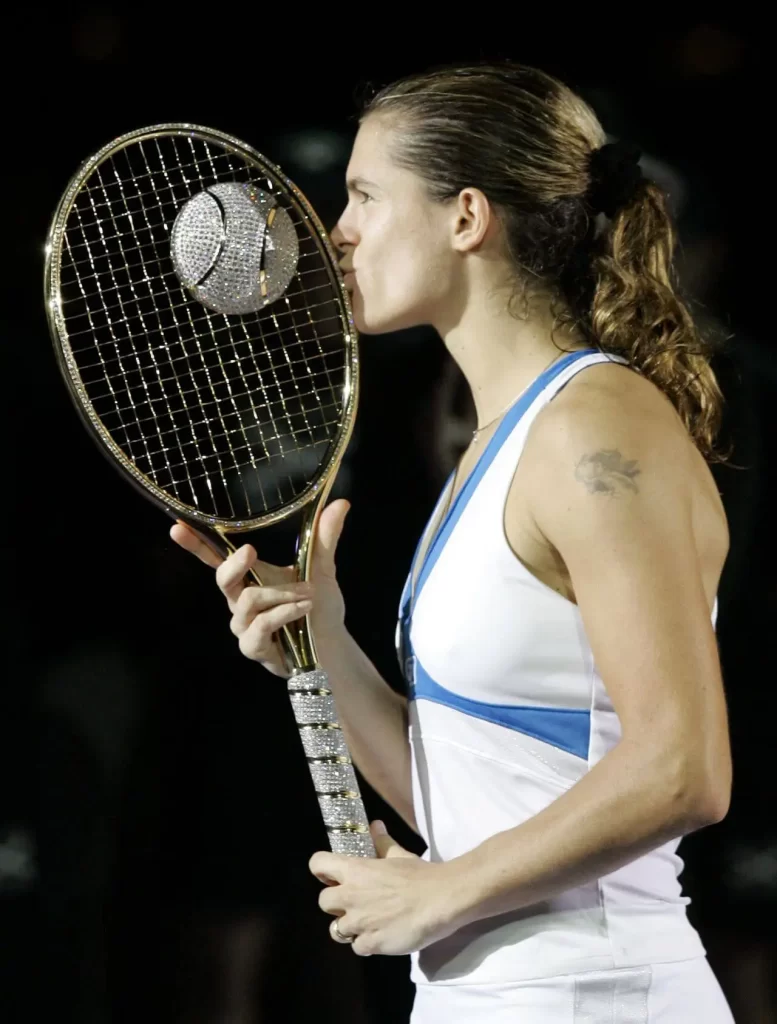 The above rackets are designed for winning trophies and they are made of gold & diamonds, the worth of each diamond racket is more than 1.3 million dollars. Unfortunately, this tournament is no longer, the last official tournament played in Feb 2008.
#2 Billie Jean King Tennis Racket – $125,000
Billie Jean King is an American legend, and her tennis racket is worth $125,000. The proceeds from this auction will go to the Women's Sports Foundation.
She dual with the world's best men's tennis player (Bobby Riggs) to a match and won. You were watching the match on television, and you were so impressed by the match that you decided to watch the whole match.
This is a special tennis racket that has been made famous because it was used by Billie Jean King, the American legend when she beat Bobby Riggs, who was the former world number one men's player, US Open Champion, and ex Wimbledon Open Champion.
The organization is currently supporting the United States Olympic Committee in its mission to increase participation in Olympic sports by women and girls. The foundation also sponsors the annual US Open women's tennis tournament.
#3 Federer Wilson racket used in 2011 – $55,000
The tennis racket that was used in the French Open final was sold for $55, 000 at the online Goldin Auction worldwide.
Roger Federer is a 20 time Grand Slam winner and has been ranked number one in the world for six consecutive years. He is known as the "Gentleman from Switzerland".
I'm not sure if there's any other piece of equipment that has been around as long as the Wilson racket. It was invented in 1885 and has been used by tennis players ever since. It's hard to imagine a sport without this piece of equipment.
#4 Fred Perry's Tennis Racket – £23,000 ($37,724)
One of the most expensive tennis rackets is a Slazenger lawn tennis racket used by Fred Perry at Wimbledon, The racket was sold for an astounding $37, 724 at Christie's in London, UK, in June 1997.
Rod Laver is arguably one of the greatest tennis players of all time and very popular. In his career, he won 22 Grand Slam titles (tennis) and he was the only man to have won all four major tennis tournaments in a single year.
#5 Puma Boris Becker World Champion Racket 1995 – €10,000
Boris Becker was a former world number 1 professional tennis player. After Adidas, he decided to partner with PUMA.
The L3 was the racket that he used during his career. It was produced in 1995 following his triumph in the 1995 world championship in Frankfurt.
You can buy a copy of Mr. Becker's autobiography for $800 in mint condition or a second-hand copy online for less than $500.
#6 Wilson Pro Staff 85 Original – $2,800
It's considered one of the greatest rackets of all time and was used by Pete Sampras, Jim Courier, Stefan Edberg, and Roger Federer
For players who like to swing with a lot of topspin, this is the best all-around racquet for them. The combination of power and control makes it an ideal choice for those who can generate lots of topspin.
It's a great way to play with a friend and really help each other out. The main advantage is that you don't have to move around to hit a ball and it is much easier to return a serve.
#7 The Chanel Racket – $1,800
This is the perfect Chanel accessory for someone who is brand conscious. It's not only stylish but it's also durable, and it offers excellent value for your money.
The price is $1,800 but you can customize the color to match your outfit. You can also choose from a variety of different sizes and colors.
#8 Dunlop Max 200g Grand Slam Edition – $800
The Dunlop Max 200g Grand Slam Edition was first produced in the year 2005, and is one of the most famous tennis racquets in the world.
The Dunlop Max 200g Grand Slam Edition is a hybrid between a tennis racquet and a squash racquet, and has been used by tennis players such as Roger Federer and Andy Murray. It is also used by many squash players as well as golfers.
#9 Head Prestige Pro 600 – $600
Tennis racquets have become a lot of money. But this one is worth every penny. It was designed by former Wimbledon champion, John Newcombe and is made in England. This model is made of graphite and aluminum and is very light. It is also very strong and durable.
#10 Bosworth Tour 96
This is another most expensive tennis racket in the world, but it is also the best.
Bosworth is a company that makes custom rackets, meaning that they are made to an individual's needs.
The rackets from Bosworth are customized using their 10-point performance fitting system (racket weight, grip, string tension, balance, racket size, etc.) to achieve the best performance from the user, thereby making it a lethal weapon to have on the clay court.
Bosworth makes custom rackets for all their customers, whether they are touring pro or just a standard professionals. You want to buy a tennis racket but you're worried about the price.
In conclusion, The high price of these rackets is due to the fact that they are designed and made to last. The frames are designed with a high level of durability and quality and are constructed from the most durable and resilient materials.
The materials used in the construction of the frame of the racket are extremely hard and strong and do not bend easily. As a result, the frame will last longer than other rackets.