Australian Female Tennis Players
Australia is another country like the US, that has provided the tennis world with some of the greatest players of their time and in history. From the Amature Era to the dawn of the Open Era, and the modern-day competitive tennis landscape, In this article today, we will highlight 10 of the greatest Australian female tennis players of all time.
Most Famous Australian Female Tennis Players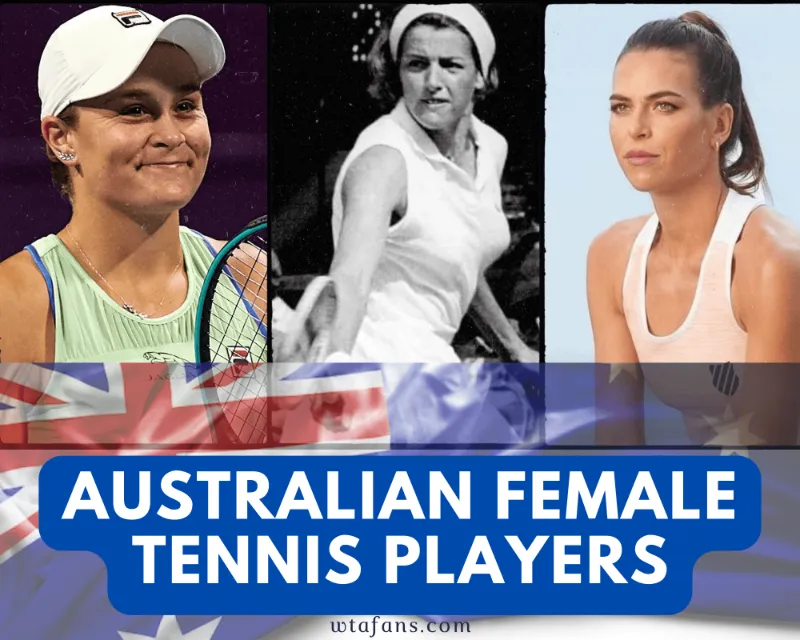 Margaret Court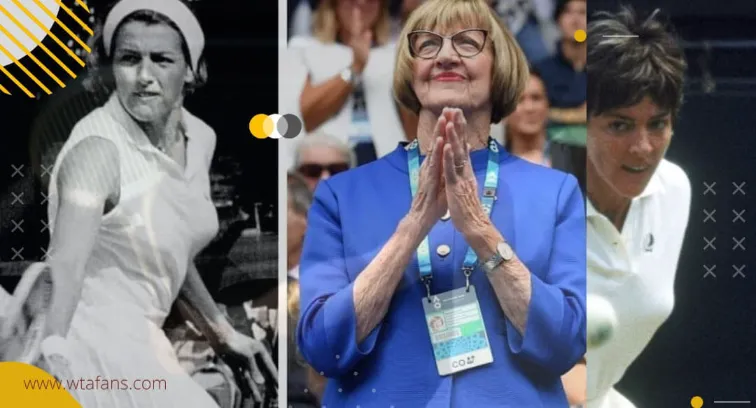 | | |
| --- | --- |
| Birthdate | 16 July 1942 |
| Age | 80  |
| Highest Ranking | No. 1 |
| Titles won | 192 singles titles21 mixed doubles64 Grand Slams2 Tour Finals4 Fed Cups |
The legendary tennis icon and possibly the greatest female tennis player of all time; Margaret Court requires no introduction. The Aussie is renowned as one of the greatest athletes to have played the sport and she is by far the most accomplished woman on this list. Margaret ushered in the golden age of women's tennis shortly before and after the dawn of the Open Era.
Billie Jean King, Chris Evert, and other tennis titans can testify to Margaret's proficiency and innate talent. She set multiple records in the Open Era with numerous records. Her 64 major titles constituent of 24 singles, 19 doubles, and 21 mixed doubles titles is a record among both women and men.
Her 11 Australian Open wins are a women's record as well. Margaret would top the list if we base the best player of all time on major titles and win percentages alone. Her win percentage is record-breaking in multiple categories. Her greatest achievement is her 1970 Grand Slam when she won the singles titles in all 4 Grand Slam events. Margaret is also the only woman in history to complete a multiple Grand Slam set, twice in singles, doubles, and mixed doubles.
At the Federation Cup, she helped her team win on 4 occasions. She has been inducted into multiple Halls of Fames including the Tennis Hall of Fame in 1979, the Australian Tennis Hall of Fame in 2000, and the Victorian Honor Roll of Woman in 2001. For her excellency in her sport and for bettering international relations she became a Member of the Order of the British Empire and Officer of the Order of Australia. She was recently promoted to Companion of the Order of Australia. The ITF's highest honor, the Philippe Chatrier Award is another of Margaret's titles. The venue for the Australian Open has also been renamed in her honor, from the Show Court One to the Margaret Court Arena.
Evonne Goolagong Cawley
| | |
| --- | --- |
| Birthdate | 31 July 1951 |
| Age | 71 |
| Highest Ranking | No. 1 |
| Titles won | 128 Titles14 Grand Slams2 Tour Finals3 Fed Cups |
Evonne Goolagong Cawley is another Aussie that dominated tennis during the 1970s and 1980s. The unlikely tennis superstar is generally considered to be among the greatest and she was the second woman ever to hold the title of the world no. 1. Similar to Maragaret, Evonna also played during a highly competitive time in woman's tennis and despite this, she was the winner of 14 Grand Slam titles, 7 singles, and 7 doubles. From 1973 to 1977, Evonne reached the final of almost every Grand Slam singles event she participated in.
In summary, for the 1970s, Evonne played 17 Grand Slam finals, a period record for men, and won, of which she won 6. She also won 6 doubles titles in that time period. True to her heritage, Evonne saw the most success at the Australian Open with 9 overall titles, 6 of which were 3 consecutive titles from 1974-1976 in both singles and doubles competitions. Evonne has even won 2 Tour Finals over the reigning champion Margret.
She holds records of her own including winning the French Open title on her first attempt, winning Wimbledon as a mother, and being the only Wimbledon champion to defeat 4 top 10 seeds. Her 4 consecutive finals at the US Open is another Open Era record. Of the 3 Federation Cups she partook in, she lead her team to victory on all 3 occasions. Following retirement, Evonne has been inducted into the International Hall of Fame and the Sports Australia Hall of Fame.
She was appointed Member of the Order of the British Empire and Officer of the Order of Australia. Then in 20188, she advanced to Companion of the Order of Australia due to her efforts towards advocating for the health, education, and well-being of young indigenous people. She also received ITF's Philippe Chartier Award in 2018. In her hometown, a 13.8 replica of her racquet has been built in a park named Evonne Goolagong Park in her honor. She currently leads the Goolagong National Development Camp for indigenous boys and girls, encouraging them to stay in school.
Nancye Wynne Bolton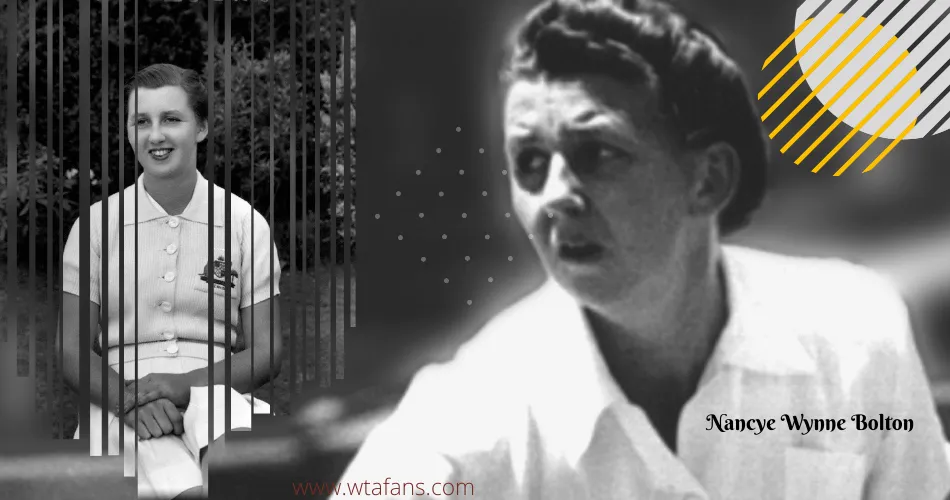 | | |
| --- | --- |
| Birthdate | 2 December 1916 |
| Age | 84 (d. 2001) |
| Highest Ranking | No. 4, No. 2 |
| Titles won | 20 Grand Slams |
Nancye Wynne Bolton and Thelma Coyne Long after her are rather underrated Australian female tennis players despite their impressive accolades during their careers. Nancye Wynne Bolton is the second oldest member of this list who played from the 1930s to the early 1950s. Throughout her career, she had a very impressive Grand Slam performance. She almost exclusively played at the Australian Championships.
Except for 2 years, Nancye reached at least the semi-finals in all the Australian Championships singles she participated in. She won 20 major titles, all of which were won in Australia. This number is only second to Margaret Court's 23 titles. Of those 20 titles she won 6 singles, the third highest amount for any woman, and 3 were consecutive wins as well.
All 10 of her doubles titles she won were when she was partnered with Thelma Coyne. Of the Grand Slams outside Australia, she would participate in 6 events becoming runner-up at the US Championships. 1946, 1947, and 1948 were her peak seasons when she won in total 9 consecutive titles in the singles, doubles, and mixed doubles categories. As she played before the creation of the WTA Tour, there was no official ranking but certain journalists were respected and their ranking was taken to be official.
It was during her prime years that in 1947 Wallis Myers ranked her world no. 4 while ned Potter of American Lawn Tennis ranked her as high as world no. 2. She was inducted into the Tennis Hall of Fame in 2006.
Thelma Coyne Long
| | |
| --- | --- |
| Birthdate | 14 October 1918 |
| Age | 96 (d. 2015) |
| Highest Ranking | No. 7 |
| Titles won | 19 Grand Slams |
Thelma Dorothy Coyne Long predates most members of this list, primarily playing during the 1950s. She is easily one of the best female players of her time. She won the Australian Championships a total of 18 times with 2 singles titles,4 mixed doubles titles, and 12 doubles titles, 10 of which she achieved partnered with Nancy Wynne Bolton. In all other Grand Slam events, she has at least been a quarter-finalist.
Her peak has to be the 1951 and 1952 seasons, the latter of which was the year she was ranked No. 7 by Lance Tingay. In those years alone 5 Grand Slam titles, became runner-up twice, and was a quarter-finalist 4 times. The only other major title she has that wasn't won in Australia was the 1956 French Championships mixed doubles title alongside Luis Ayala. Similar to Nancy, she had a long career, playing from the 1930s to even the early 1970s.
She took up coaching the New South Wales junior players for a few years but continued playing tennis. Thelma has received numerous honors for her contributions to the war effort during WWII. For her extraordinary tennis career, Thelma was awarded the Australian Sports Medal and she has been inducted into the Internation Tennis Hall of Fame, along with the Australian Tennis Hall of Fame.
Ashleigh Barty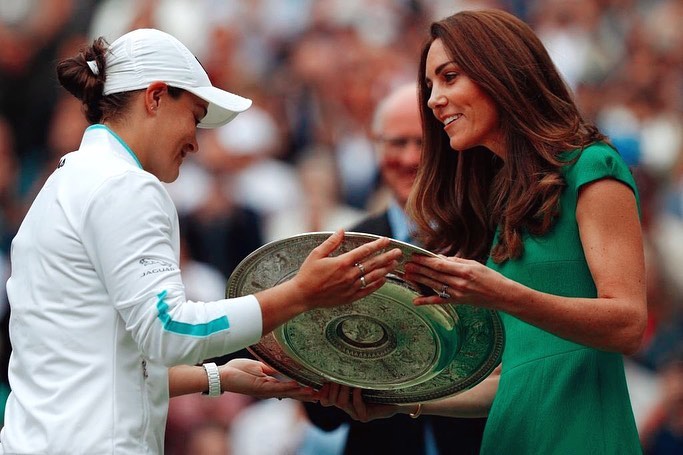 | | |
| --- | --- |
| Birthdate | 24 April 1996 |
| Age | 26 |
| Highest Ranking | No. 1 (S)No. 5 (D) |
| Titles won | 27 Titles4 Grand Slams1 Tour Finals1 Olympic Bronze |
Ashleigh Barty is probably the most recognizable face on this list for younger tennis viewers. She retired ranking no. 1 in March of this year. She isn't just one of the best Australian players but one of the greatest players from the Open Era. After Evonne Goolagong, she was the second Australian woman to become world no. 1 for the first time in 2019.
From her overall 121 weeks at no. 1, she held the top position for 114 consecutive weeks which is the fourth highest in WTA history. Ashleigh's career has been extremely successful even during her time as a junior. The junior world no. 2 won the girl's singles title at Wimbledon aged 15, making her the second Australian woman to win the title since 1980 and the first Australian to win any major girl's singles title since 1998.
In total, she won 4 Grand Slam events including 1 double major title. 2019 onwards was when she hit her peak performance winning 3 singles titles in that period. She would hold the world no. 1 year-end ranking 3 times and she even won the 2019 WTA Finals. Her doubles performance was also incredible, ranking no. 5 at the zenith of her doubles career.
In total, she qualified for 6 Grand Slam doubles finals with her only doubles title at the 2018 US Open. This title is also her only major title at the Grand Slam event. At the 2020 Tokyo Olympics, she won bronze in mixed doubles. In other team competitions like the Federation Cup, she lead her team to the Finals in 2019.
Though she was dominating tennis, she suddenly announced her retirement after her win at the 2022 Australian Open. Winning her home Grand Slam event was a dream come true for world no. 1 and she lost motivation to play at her best afterward and soon retired. She would be appointed Officer of the Order Of Australia on the Queen's Birthday. 
Daphne Akhurst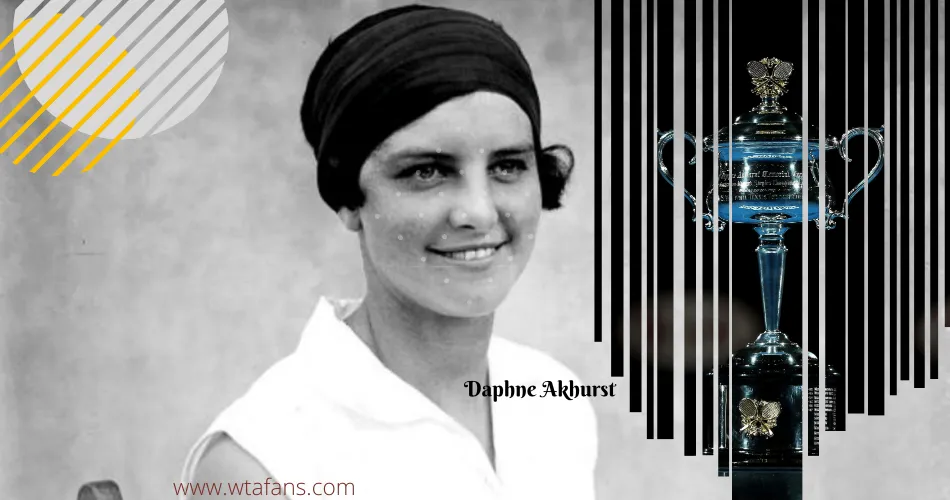 | | |
| --- | --- |
| Birthdate | 11 April 1903 |
| Age | 29 (d. 1933) |
| Highest Ranking | No. 3 |
| Titles won | 14 Grand Slams |
Daphne Jessie Akhurst is the oldest member of this list, playing tennis in the 1920s and 1930s. She dominated Australian tennis during her career winning the Australian singles Championships 5 times from 1925 to 1930. This is the 4th highest number of singles titles at the Grand Slam event, behind Margaret Court, Serena Williams, and Nancye Bolton. She also won 5 doubles titles at the Championships, along with 4 mixed doubles titles mostly achieved partnered with James Willard.
Her Grand Slam domination wasn't just limited to the Australian Championships however, Daphne also participated in the French Championships and Wimbledon Championships twice, reaching at least the quarter-finals on all 3 occasions with her best showing being the 1928 Wimbledon singles semi-finals. The same can be said for her doubles and mixed doubles performances at these events, she got to 2 quarter-finals, a semi-final, and a final at the 1928 Wimbledon championships in both these principles. She would even win the Germany Championships that very same year. Due to her domination of tennis during the 1928 season, Wallis Myers would name her world no. 3.
Following her doubles win at the Australian Championships in 1931, Daphne seldom appeared in competitive tennis competitions. She tragically died in 1933 at just 29 years years of age due to a complication with an ectopic pregnancy. Daphne's legacy would live on however as after 1934, the trophy presented to the winner of the singles event at the Australian Championships would be named the Daphne Akhurst Memorial Cup in her honor and that tradition still holds to this very day almost a century later. Daphne was also inducted into the Australian Tennis Hall of Fame in 2006 and the International Hall of Fame in 2013.
Daniela Di Toro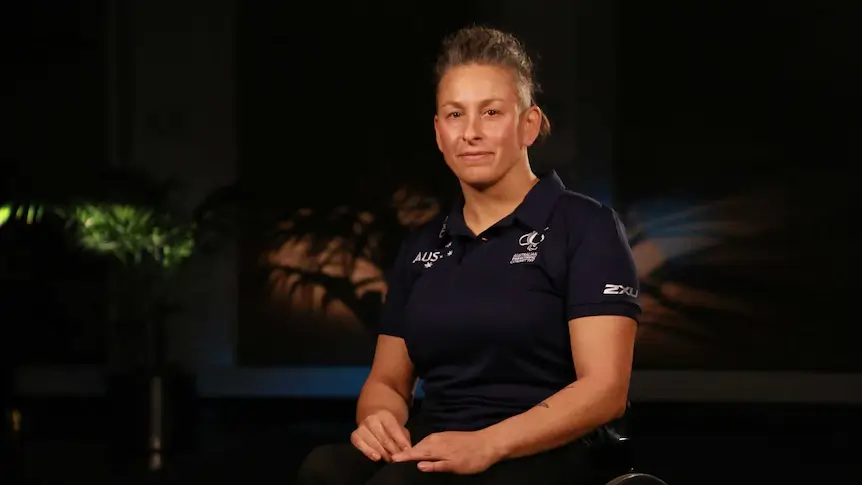 | | |
| --- | --- |
| Birthdate | 16 October 1947 |
| Age | 48 |
| Highest Ranking | No. 1 (S)No. 1 (D) |
| Titles won | 1 Grand Slam1 Masters Doubles1 Paralympics Silver1 Paralympics Bronze1 World Team Cup |
Daniela Di Toro, or Danni Di Toro, is the former world no. 1 in singles and doubles wheelchair tennis. She is the only wheelchair tennis player on this list and for good reason. In the year-end ranking, Danni was ranked in the top 10 for 15 years, of which she ended the season as no. 1 twice, and no. 2 four times.
Though she never won a singles Grand Slam title, she was runner-up at the Australian Open on 4 occasions. The only major title she has was won at the 2010 French Open doubles event. The 2010 season in general was her best Grand Slam season where she made at least the quarter-finals at all the Grand Slam events. This included her best singles performances at the French and US Open, becoming a semi-finalist and runner up respectively.
The 2010 season also saw her best doubles Grand Slam performance. Besides her title at the French Open, she was runner-up in all other Grand Slam doubles events. In total, Danni qualified for 7 Wheelchair Tennis Masters competitions, which is the flagship year-end tournament akin to the WTA Tour Finals. She was runner-up on 2 occasions but never won the Masters. Her only Tennis Masters title came at the Doubles Masters in 2000. From the beginning of her career, right up to her retirement in 2012, she played consistently and was always seeded highly at the Grand Slam events.
Danni is also well known as a Paralympic athlete becoming a silver and bronze medalist at the 2000 and 2004 Paralympics. At the World Team Cup, her pair became champions. Since retiring, Danni has been honored and recognized for her amazing career accomplishments. Just this year, she was awarded the Paralympics Australia President's Award.
Samantha Stosur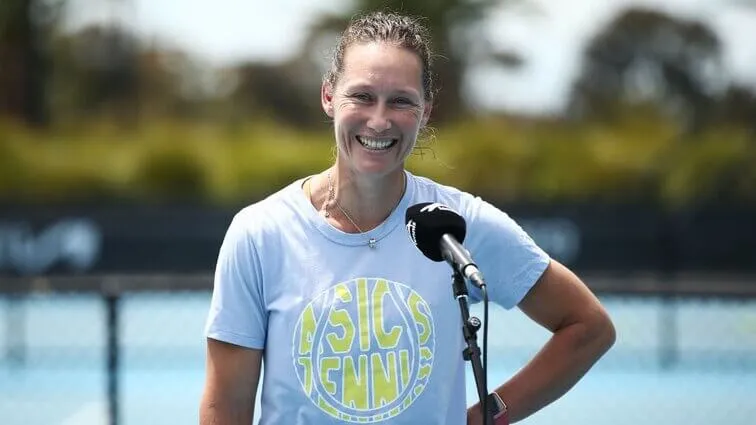 | | |
| --- | --- |
| Birthdate | 30 March 1984 |
| Age | 38 |
| Highest Ranking | No. 4 (S)No. 1 (D) |
| Titles won | 40 Titles8 Grand Slams2 Tour Finals |
Samantha Stosur is the first active player on this list. She is widely accredited for reintroducing Australia into top-level tennis after the greats of the past like Margret Court and Evonne Goolagong. Samantha was Australia's no. 1 player for 452 consecutive weeks. The former doubles world no. 1 and singles no. 4 is best known for their doubles performance.
She won 7 major doubles titles including 3 mixed doubles titles. Her most recent title was won at the 2021's US Open. She won a major title in all Grand Slam events except at Wimbledon where she was runner up 3 times. She even won 2 consecutive doubles Tour Finals in 2005 and 2006. In mixed doubles, she won 2 Wimbledon Championships and an Australian Open title. She first achieved the doubles rank no. 1 in 2006 and held the position for 61 consecutive weeks. Her doubles performance isn't forgettable, however.
Samantha was skilled and extremely competitive even on the singles court. She maintained her top 10 positions for a total of 165 weeks and was ranked in the around 9 years. Her only singles major title was won at the 2011 US Open when she upset Serena Williams in the final. She thus became the first Australian woman since Evonne Goolagong to win a singles Grand Slam tournament.
Besides her one title, she was runner-up at the 2010 French Open, defeating the world no. 1 Serena Williams and four-time champion Justine Henin to reach the finals. She qualified for 2 consecutive singles Tour Finals where she got to the semi-finals both times. Samantha was even runner-up at the 2013 WTA Elite Trophy. She is currently ranked world no. 113 in doubles.
Alicia Molik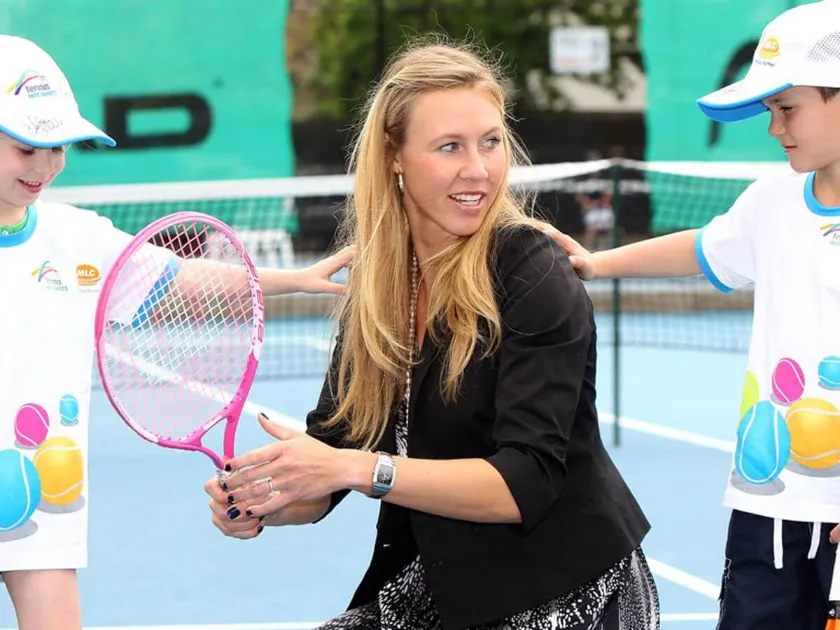 | | |
| --- | --- |
| Birthdate | 27 January 1981 |
| Age | 41 |
| Highest Ranking | No. 8 (S)No. 6 (D) |
| Titles won | 12 Titles2 Grand Slams1 Olympic Bronze |
Alicia Molik is another Australian player who ranked in the top 10 for both singles and doubles rankings. The former world no. 8 first started playing tennis in 1996 but her career took off in the mid-2000s.
Alicia won 2 major titles, both in the doubles category. Her first title came in 2005 at the Australian Open. Before her title, her best doubles performance had been at the French Open, becoming a quarter-finalist. 2005 was the overall best Grand Slam season and saw her breaking into the top 10 for the first time in both singles and doubles.
She would have her best singles Grand Slam performance that very same event, becoming the quarter-finalist. She could never replicate her performance like this again. Overall, Alicia has reached at least the quarter-finals in all Grand Slam doubles events. Her 2nd and last major title was won at the 2009 French Open.
Besides singles and doubles, she has been runner-up at 3 Grand Slam events in the mixed doubles category. She was a 3-time Olympic athlete and even won the singles bronze medal in 2004, her greatest career achievement. Other achievements of hers include upsetting multiple top-ranking players like Venus Williams, Samantha Stosur, Nadia Petrova, Cara Black, and others. At the Hopman Cup, she helped her team get to the finals in 2003. She retired in 2011. 
Ajla Tomljanovic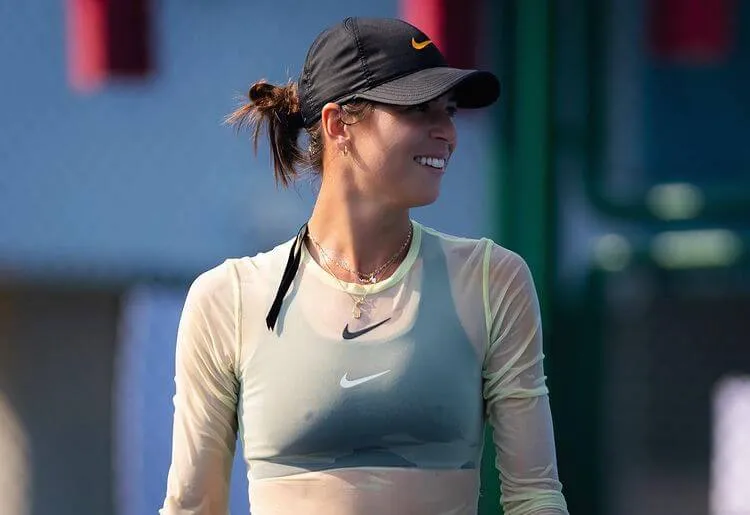 | | |
| --- | --- |
| Birthdate | 7 May 1993 |
| Age | 29 |
| Highest Ranking | 33 |
| Titles won | 7 ITF titles |
Lastly, we have the current no. 1 Australian player, Ajla Tomljanovic. She originally represented Croatia, her birth country, till 2018 before representing Australia. On Grand Slam-level events, however, Ajla has been playing for Australia since 2014.
The accomplished former no. 3 junior won the 2009 Australian Open girl's doubles title, her only major title to date. She has not yet won a major title or any WTA tour title as of November 2022. She had her breakthrough year in 2022 with 2 consecutive Grand Slam quarter-finals at the Wimbledon Championships and the US Open. This achievement also marked her 2nd consecutive quarter-final at Wimbledon as well.
These performances have been her greatest in not only the respective events but overall throughout her career. Ajla reached her first quarter-final at a WTA1000s event for the first time this year as well. In the case of her doubles Grand Slam performances, at her first Grand Slam representing Australia, she had her best doubles performance, becoming a quarter-finalist in 2014.
Since then has gone on to become a quarter-finalist in 2 WTA1000s doubles events, including one from this year. At the Billie Jean Cup, she has represented Australia on 3 occasions since 2020, helping her team become runner-up twice, once in 2020 and this year, and a semi-finalist in 2021. With no titles to her name, her greatest career accomplishment has been upsetting numerous top-ranked players.
These players include Serena Williams, Barbora Krejcikova, Paula Badosa, Anett Kontaviet, Sloane Stephens, and others. The previously mentioned names were players she upset in 2022 alone. If her improvements stay consistent, she could become a top-10 player soon.
Although Ashleigh Barty's retirement dealt a heavy blow to Australia's presence in the top rankings, players like Ajla Tomljanovic and Daria Saville may soon close that gap. But the fact remains the same, there is currently no Australian-born female tennis player in the top 100 rankings. It is a trying time for Australia in the top rankings and its reputation as a country with highly competitive and high-ranking players is possibly at risk. Only time will tell if Australia can rise to the occasion.