Diana Schneider the Rising Star of Russian Tennis
During Wimbledon in July 2023, a thrilling turn of events unfolded when Russian tennis prodigy Diana Schneider opted not to wear her trademark blue and white polka-dotted scarf. Fans were intrigued by Schneider's unconventional decision, but it was just one aspect of her remarkable tennis career.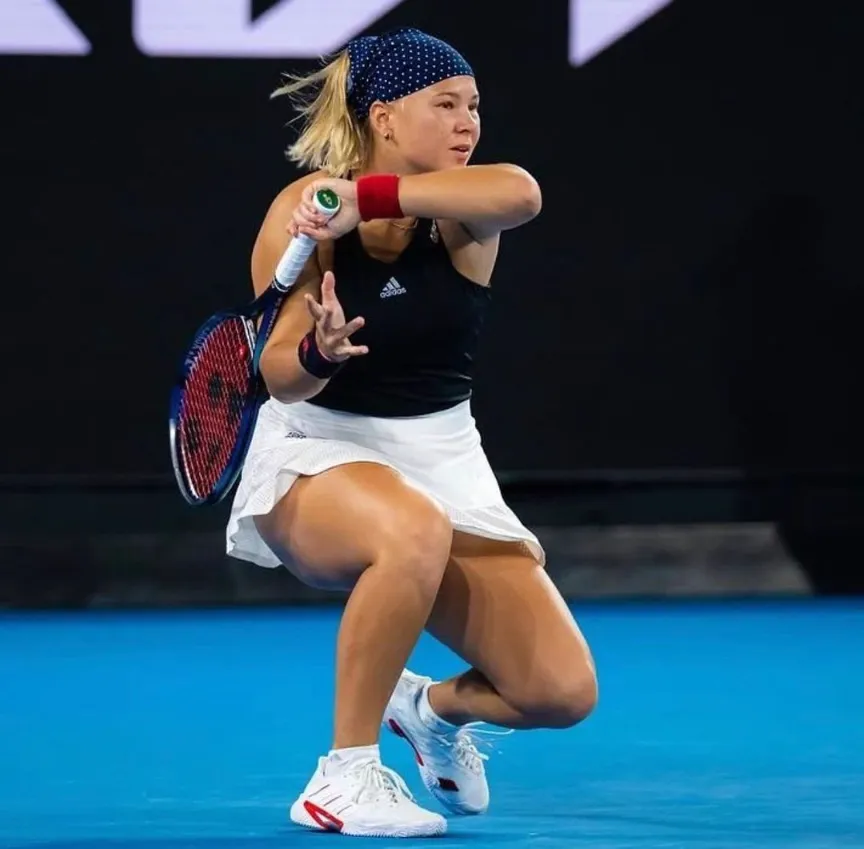 The tenacious athlete's dedication helped her climb to 110th globally by the end of the year, despite modest rankings at the beginning of 2022. A noteworthy accomplishment of Schneider's was winning four ITF tournaments and winning her first WTA-125 event in Montevideo, demonstrating her potential to become a future tennis superstar. With three different partners, she secured impressive wins at Wimbledon 2021, the Australian Open 2022, and the US Open 2022, further establishing her status as a formidable competitor.
Schneider made waves with a spirited performance at the 2023 Australian Open, in which she made her professional tour debut. During the tournament, she reached the second round. Schneider fought valiantly against top-10 player Maria Sakkari, captivating spectators with her raw talent and passion for the sport. She has continued to impress throughout the year, most notably defeating the 13th-ranked Veronika Kudermetova at the Charleston 500.
The unique style of Schneider has become an emblem of her journey in addition to her court prowess. Sporting her signature scarf, she effortlessly weaves her own fabric creations with a skilled seamstress. However, fashion statements weren't always approved unanimously. Schneider weathered criticism from her peers but remained steadfast in her belief that individuality was the key to success.
Balancing her transition to the professional circuit with college life, Schneider's decision to join the University of North Carolina surprised many. Her journey, however, is underscored by resilience and pragmatism, considering her situation's complexity. Navigating college studies, weekend tournaments, and professional training, Schneider emerged stronger and more determined than ever.
As the future unfolds, Schneider aspires to break into the top 50. She is armed with invaluable lessons she learned during her time in the United States. While she embraces her unique style, she recognizes the need for a permanent coach to fine-tune her strengths and elevate her game further.
Tennis eagerly awaits Diana Schneider's extraordinary journey. Her rise to prominence defies convention, setting her apart as an enigmatic force in the sport. As she continues to carve her path, the tennis world stands in awe of her exceptional talent and indomitable spirit.
Stay tuned as we bring you more captivating stories about emerging talents like Diana Schneider. Remember to subscribe to our channel for the latest sports updates. Join us in celebrating the journey of this exceptional young athlete as she leaves an indelible mark on tennis!