American Tennis Star Amanda Anisimova Takes Indefinite Break from Sport Citing Mental Health Concerns and Burnout
American tennis star Amanda Anisimova has announced that she will be taking an indefinite break from the sport due to concerns about her mental health and burnout. The announcement was made by the Women's Tennis Association.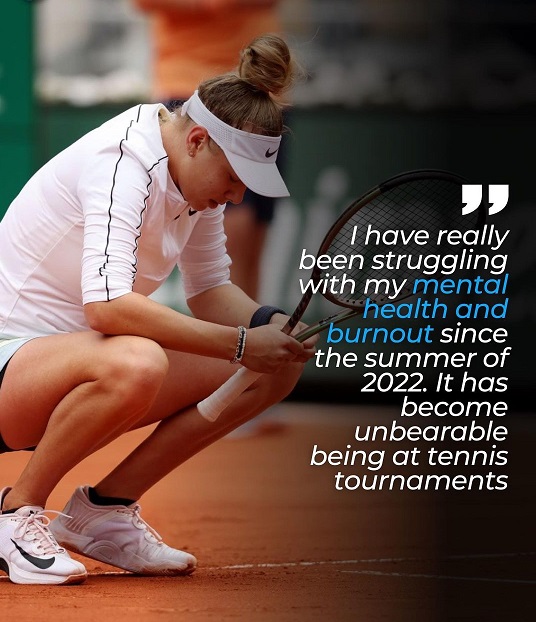 In a statement posted on Instagram on Friday, Anisimova revealed that she had been struggling with mental health and burnout since the summer of 2022. "It's become unbearable being at tennis tournaments," she wrote. "At this point, my priority is my mental well-being and taking a break for some time. I've worked as hard as I could to push through it. I will miss being out there, and I appreciate all the continuous support."
Anisimova, who is 21 years old and was formerly 21 in WTA Ranking in the world, rose to prominence in 2019 when she reached the semifinals of the French Open. Her decision to take a break from tennis underscores the importance of mental health in professional sports and the need for athletes to prioritize their well-being.