Top Spanish Female Tennis Players
Spain, a country renowned for its vibrant culture, picturesque landscapes, and passionate people, has also been a force to reckon with in tennis. Over the years, Top Spanish Female Tennis Players have marked their presence on the court with unparalleled skill, dedication, and flair.
These remarkable athletes have made Spain proud and left an indelible mark on tennis history. From Grand Slam victories to career-defining moments, these famous Spanish female tennis players have displayed their prowess most repeatedly.
Join us as we explore the inspiring stories of the top 10 Spanish female tennis players, their popular achievements, and their unique contributions to the sport. Whether you're an avid tennis fan or just curious, these tales of grit, talent, and dedication will inspire and fascinate you.
Arantxa Sanchez Vicario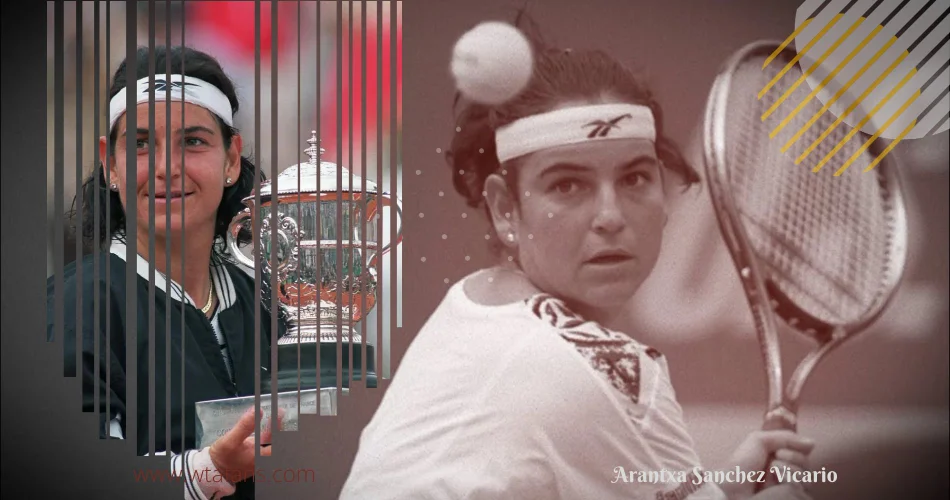 She is the first in our list of Top Spanish Female Tennis Players. If you were to look up "tennis legend" in a dictionary, don't be surprised if you find Arantxa Sanchez Vicario's name. Born on December 18, 1971, in Barcelona, she was destined for tennis greatness right from her younger days. When Arantxa started her journey in professional tennis, she quickly turned heads.
Arantxa's victories at the French Open and the US Open weren't just feathers in her cap; they were monumental achievements for Spanish tennis. She put Spain on the global tennis map, and her success paved the way for future tennis talents from the country. 
Outside of tennis, Arantxa has committed herself to philanthropy. She's worked to uplift underprivileged kids through her foundation, further proof that her greatness isn't confined to the tennis court.
Conchita Martinez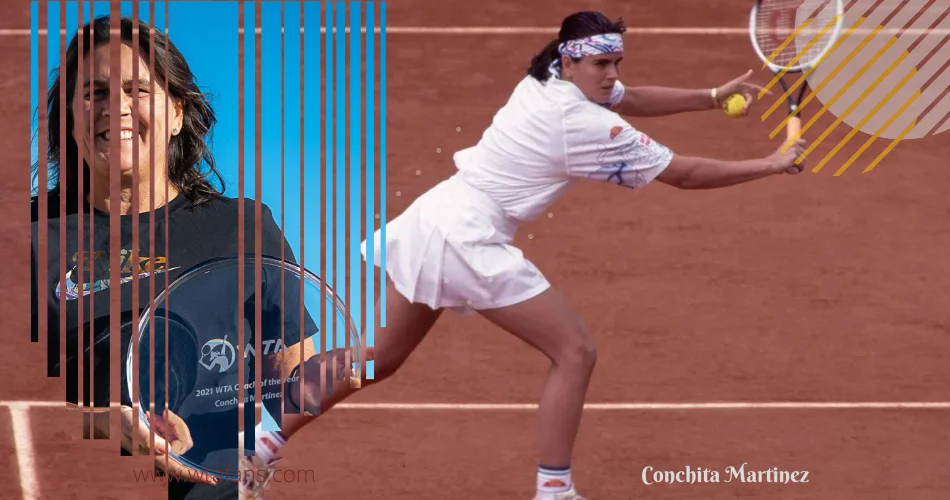 When it comes to Top Spanish Female Tennis Players, Conchita Martinez is a name that immediately comes to mind. Born on April 16, 1972, she is a tennis icon who has contributed immensely to the sport, both in Spain and globally. When Martinez seized the Wimbledon singles title in 1994, she didn't just achieve a personal triumph; she lifted an entire nation's spirits. Even today, her famous historic Wimbledon victory stands as one of the high points of tennis in Spain, forever securing her status as a hero in the sport. 
Conchita Martinez was not just a baseline player; she had a unique serve and volley technique that left most of her opponents scrambling. Beyond Wimbledon, Martinez's career was filled with several other popular titles and accolades. She had a particularly strong showing in doubles, where her keen understanding of the game and incredible court sense made her a sought-after partner.
Paula Badosa
Paula Badosa, a rising star in the professional tennis world, was born on November 15, 1997, and she's a Scorpio. Manhattan, New York is where she calls home, yet she proudly represents Spain on the global tennis stage. Her journey from a budding athlete to an accomplished pro is truly inspiring.
It all began in Paula's early years when her passion for tennis took root. Those first steps on the court sparked a deep admiration for the elegance and power displayed by Maria Sharapova, a tennis icon she looked up to for inspiration. This unwavering love for the sport became the foundation for her future achievements.
Starting in the world of junior tennis, Badosa made waves with her incredible talent. In 2012, she stepped into the professional arena, marking a significant milestone in her tennis odyssey. Beyond her impressive victories on the court, Paula Badosa has faced and conquered the shadows of depression, showcasing her resilience both as an athlete and as an individual. Her journey is a testament to the indomitable human spirit, filled with determination and courage.
Francisca Subirana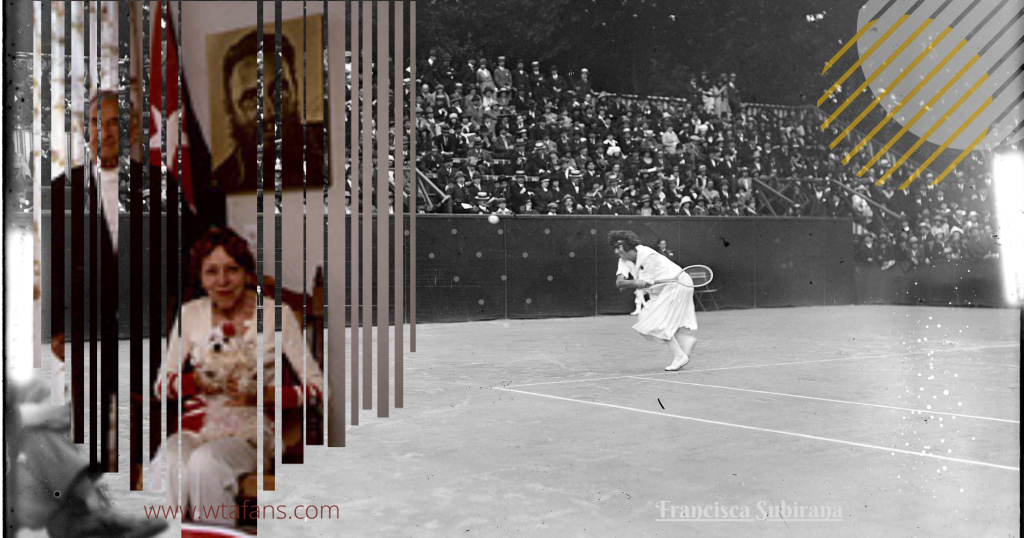 A brilliant tennis player and trailblazer, she was born on January 24, 1900, in Barcelona, Spain, and was recognized for her extraordinary talents and commitment throughout her career.
A highlight of Subirana's career was her performance at the 1920 Wimbledon Championship. She made it to the final of the World Hard Court Championships. Her talent and tenacity were showcased in these competitions.
1922 marked the end of Francisca Subirana Wolf's professional tennis career. Spanish tennis player Maria del Carmen passed away in March 1981, but her legacy lives on.
Carla Suarez Navarro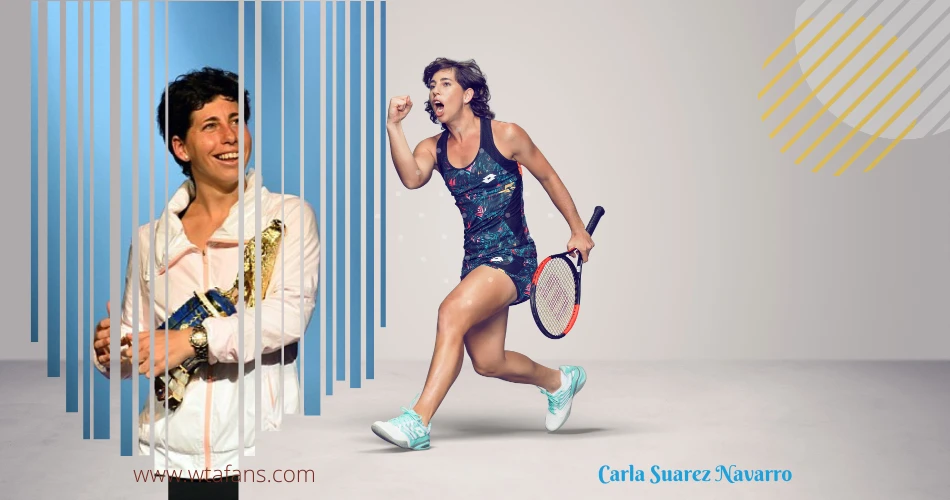 Born on 3 September 1988, Carla Suarez Navarro is known for her one-handed backhand, a rarity in women's tennis today. She has reached the quarterfinals in Grand Slam tournaments multiple times and is a force to reckon with on clay courts, displaying her mastery in singles and doubles. Her one-handed shot is a thing of beauty and a strategic masterpiece. It's not just a popular quirk; it's a powerful tool that has propelled most of her career. 
If you're making a list of famous players to watch during the clay season, Carla has to be on it. She's got a natural talent for clay court tennis, both in singles and doubles. But let's not forget that Carla's more than just her tennis achievements. She's become a role model for young players, especially back home in Spain. Her work ethic and sportsmanship are stuff young players look up to. 
Life threw Carla a curveball with a cancer diagnosis, but she tackled it with the same spirit she shows on the tennis court. Her comeback story adds a whole new layer to her as an inspirational figure, and we're all cheering for her, on and off the court.
Magui Serna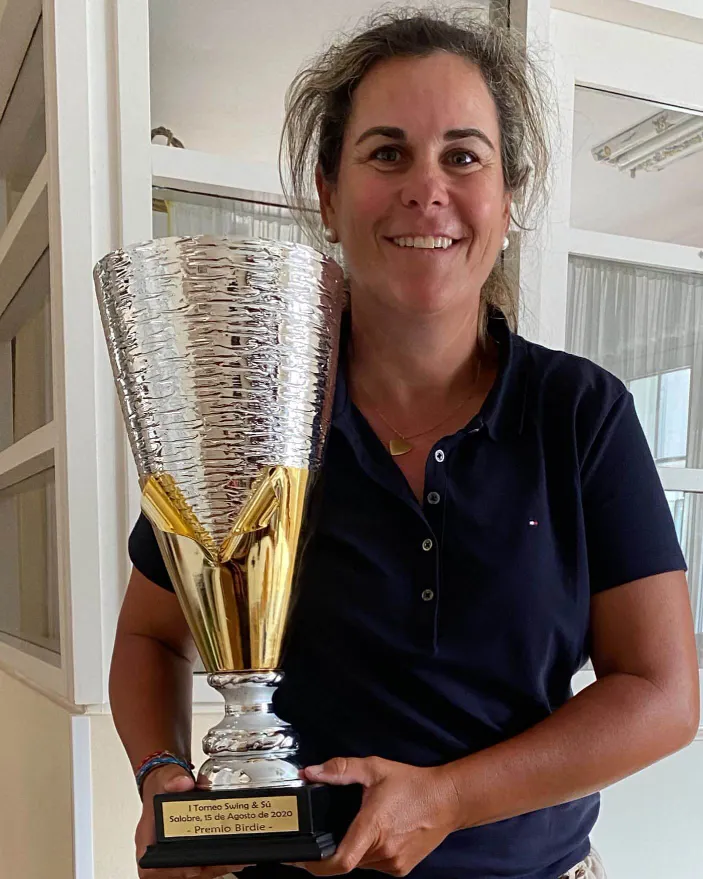 When you rewind the tape to famous Spanish women's tennis in the early 2000s, one name that stands out is Magui Serna. Born on March 1, 1979, she was a force to be reckoned with during her peak years, captivating fans with her compelling baseline play. Magui Serna was no ordinary baseline player. Her unique ability to create difficult angles made her a nightmare to play against. She didn't just hit the ball; she crafted each shot, forcing her opponents into uncomfortable positions. This tactical baseline play was the cornerstone of her success and set her apart from her peers.
Her agility made her a versatile player capable of holding her own on various court surfaces. Serna was no stranger to the spotlight, often finding herself deep in tournaments. While she may not have clinched a Grand Slam, her consistency across WTA events was nothing short of remarkable. To sum it up, Magui Serna was a special talent that graced the tennis courts in the early 2000s.
Virginia Ruano Pascual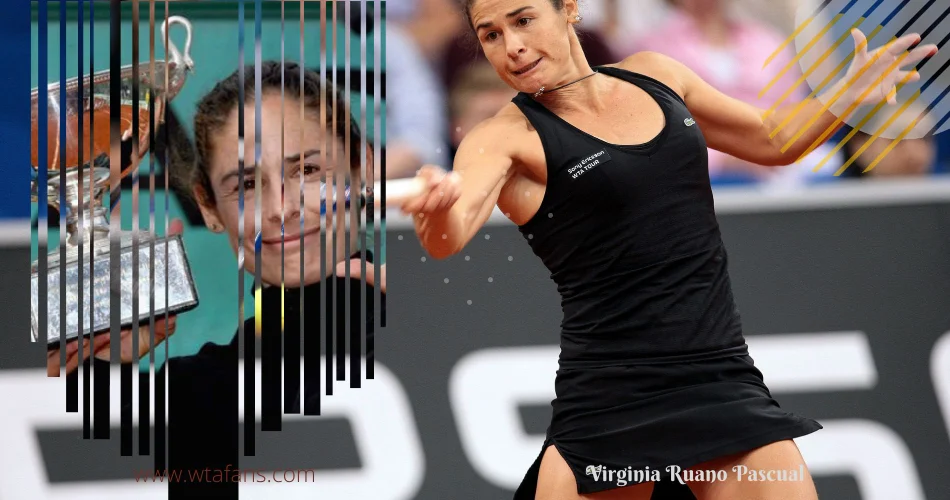 When discussing the popular legends of Spanish tennis, the conversation wouldn't be complete without mentioning Virginia Ruano Pascual. Born on September 21, 1973, she became a household name due to her outstanding performance in doubles, bagging multiple Grand Slam titles throughout her career.
Playing doubles isn't just about two good players teaming up; it's about coordination and teamwork. Virginia excelled in this department. Her chemistry with her partners was always on point, whether it was setting up for a poach at the net or executing a perfect alley-oop.
In conclusion, Virginia Ruano Pascual wasn't just a popular tennis player; she was a doubles specialist who elevated the game to an art form. Her legacy is not just in her titles but in the way she played the game, making her a true legend in tennis doubles.
Marta Marrero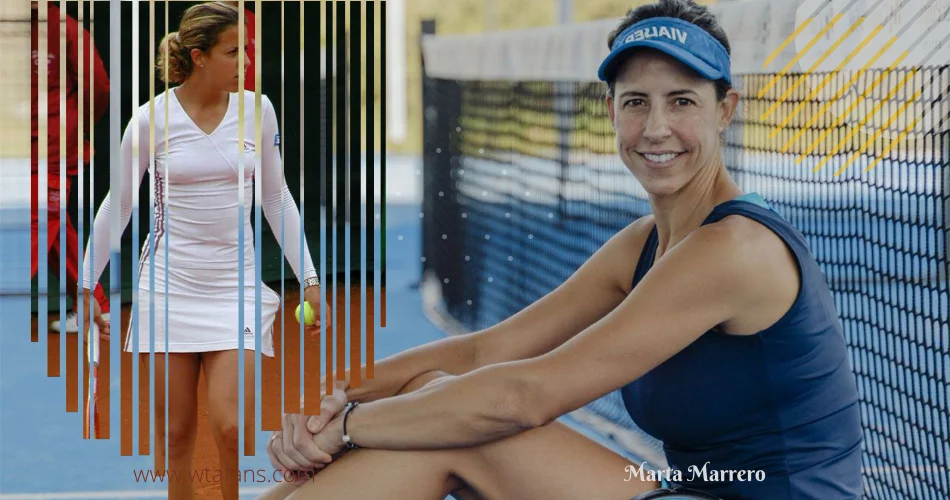 Born on January 16, 1983, Marta Marrero is a unique figure in the world of racquet sports. She first made her name in tennis with her powerful groundstrokes and undeniable talent. Although her tennis career was relatively short-lived, it was impactful. Later, she transitioned into Padel, another racquet sport, where she continued to make waves.
Marta Marrero's groundstrokes were her calling card in tennis. She could generate immense power from the baseline, putting her opponents on the defensive. These groundstrokes weren't just strong; they were also incredibly accurate.
After her tennis career, Marta transitioned to Padel, a sport that's particularly popular in Spain. Her power from the baseline, her WTA titles, and her successful transition to Padel make her a standout figure in the world of racquet sports.
Pilar Barril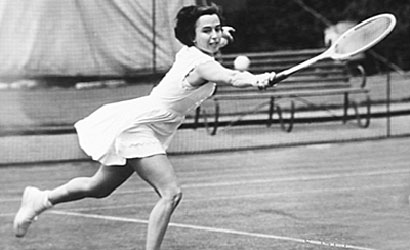 When tracing the history of Top Spanish Female Tennis Players, Pilar Barril is a name that deserves special mention. Born on December 9, 1945, she was one of the pioneers of Spanish women in international tennis. Her serve-and-volley game dazzled spectators and disrupted opponents, making her a standout player during her era.
Her serves were precise and powerful, setting up opportunities for her to rush the net and finish points with volleys. This style of play was not just effective; it was a spectacle that drew fans to her matches.
Pilar wasn't just a tennis player; she was an ambassador for the sport, particularly for Spanish women. She carried herself with a grace and dignity that won her fans and respect worldwide. Her achievements and persona helped pave the way for the next generation of female tennis players in Spain.
Anabel Medina Garrigues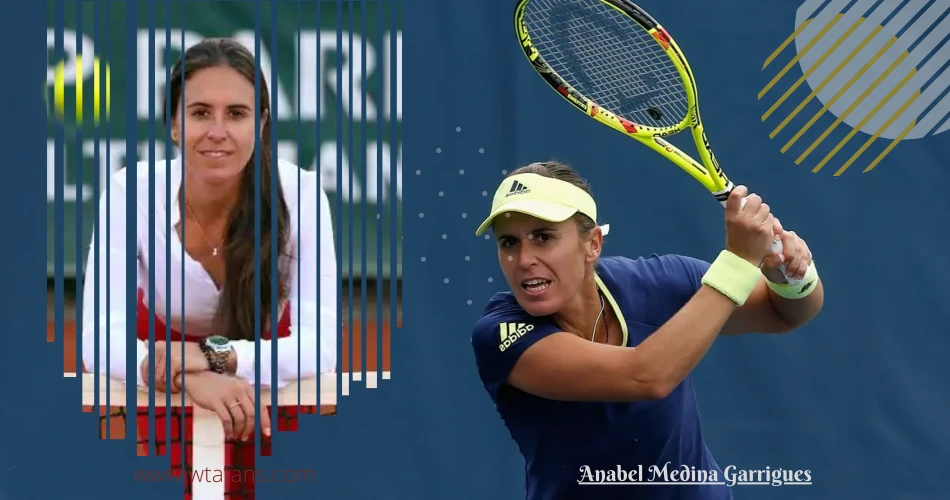 Born on July 31, 1982, Anabel Medina Garrigues is a famous figure in the history of Spanish tennis. The fact that veteran Medina Garrigues has won several WTA titles attests to her dependability and skill on the circuit. These championships were won through arduous competition, courage, perseverance, and an amazing capacity for quick thinking.
To sum up, Anabel Medina Garrigues is the epitome of a tactical tennis player. Although her WTA wins attest to her talent, her actual influence in the game comes from her style of play. She has been a fierce rival and an inspiration for the next generations with her combination of tactical skill and physical strength.
Gala Leon Garcia
A Reliable Power in Spanish Tennis Gala Leon Garcia was born on December 23, 1973, and has shown to be a consistent player in the tennis world. She is well-known in the sport thanks to her all-around skill, WTA championships, and baseline play. Gala's career includes a long collection of WTA trophies. Her WTA championships show that she was a talented player who played her career to its full potential even though she may not have won a Grand Slam.
Gal Leon Garcia had a distinguished career in doubles tennis in addition to being a singles player. Her fundamental abilities carried over nicely into the doubles game, where she complemented her partners with her consistency and court knowledge.
Who was the first Spanish woman to win a Wimbledon singles title?
Conchita Martinez won the Wimbledon singles title in 1994.
Which Spanish female tennis player is known for her one-handed backhand?
Carla Suarez Navarro is known for her one-handed backhand.
Who is a pioneer in Spanish women's tennis?
Francisca Subirana is considered a pioneer in Spanish women's tennis.