Tallest Female Tennis Players
Apart from technique, a tennis player's height can be one of their greatest assets on the court. Being on the taller side can afford you multiple advantages like greater force in your swings, longer limbs to counter over a wider area, and greater running speed.
It isn't a net positive however as being taller can reduce your reaction speed, and in a game as fast-paced as tennis where you play shot to shot, one cannot afford even a half-a-second delay. In layman's terms being tall alone won't win you a match, playing to your biological advantages and around the disadvantages will ultimately make you a better player.
Tallest Women Tennis Players in the World
The average height of a female tennis player is 5ft 8in, well above the everyday woman's. From this statistic alone it is easy to see that height tends to be more advantageous than burdening, but what about players who are even taller than that? Join us as we list 7 of the tallest female tennis players in the world.
Here below we have shared the tallest female tennis player's height in feet/inches(ft/in) and also in meters(m).
1: Eva Hrdinova (1.91m)
| | |
| --- | --- |
| Birthdate | 15 June 1984 (38) |
| Height | 6ft 3in |
| Nationality | Czech Republic |
| Career-High Ranking | 168 Singles 55 Doubles |
| Titles | 22 ITF |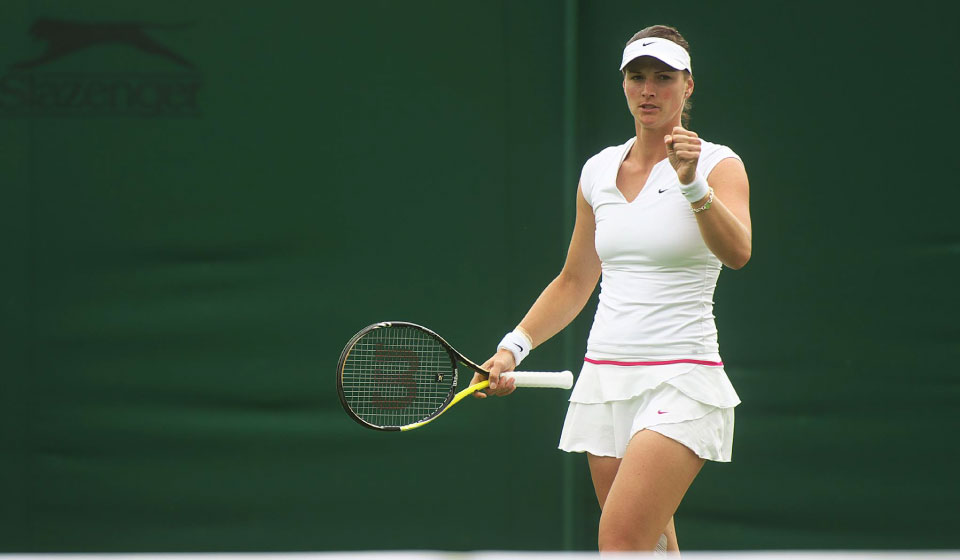 Eva Hardinova is a former Czech tennis player who was active from 2002 to 2018. Throughout her career, she mostly played on the ITF circuit and won 3 singles and 19 doubles titles.
The total prize money she amassed is $459,654. She faired better playing as a duo, making several Grand Slam main draws. After 2012, she seldom participated in tournaments, making appearances now and then. Her prime however would prove to be her 2008 and 2009 seasons when she qualified and played in the first round of Wimbledon and the US Open respectively.
Her best career accomplishment however came at Wimbledon, playing in the 2nd Round of the 2013 and 2014 doubles competition 2 years in a row. She gave birth to her son Allen Crosby V. in 2016 and she seemingly retired in 2020.
Though she is the tallest female tennis player, compared to other members of this list, her career seems lacking. She had a good single and great doubles performance but she never won a WTA title.
2: Akgul Amanmuradova (1.90m)
| | |
| --- | --- |
| Birthdate | 23 June 1984 (38) |
| Height | 6ft 3in |
| Nationality | Uzbekistan |
| Career-High Ranking | 36 Singles 50 Doubles |
| Titles | 2 WTA, 26 ITF |
Akgul Amanmuradova is one of the 2 active players on this list. At an impressive 6ft 3in, the Uzbekistani is one of the tallest female tennis players of all time, much like Eva before her. In total, she accumulated $1,549,307 in prize money.
She turned professional in 2000 and quickly climbed the rankings. In 2005 she received a wildcard entry into the Australian Open where she reached the second round at her first Grand Slam. Though she has reached the main draw in Grand Slam events on 18 occasions, her career-best performance was in 2010 and 2011. In these 2 years alone, Akgul played in the 3rd singles round of 2 Grand Slams- the French Open and the US Open.
She also reached the 3rd round of doubles at Wimbledon. All in all, Wimbledon brought out her best performance as she made the main draw at the event for 5 consecutive years. She also has good accomplishments in Grand Slam mixed doubles.
Apart from the major events, she has been a member of the Uzbekistan team in the Fed Cup many times. Akgul has also represented Uzbekistan at the 2010 Asian Games and 2003 Universiade, winning her country the silver and bronze medals respectively. As of 2022, it seems her prime years are long behind her. Her current ranking singles ranking sits at 487.
3: Maria Sharapova (1.88m)
| | |
| --- | --- |
| Birthdate | 19 April 1987 (35) |
| Height | 6ft 2in |
| Nationality | Russia |
| Career-High Ranking | No.1 Singles No.41 Doubles |
| Titles | 39 |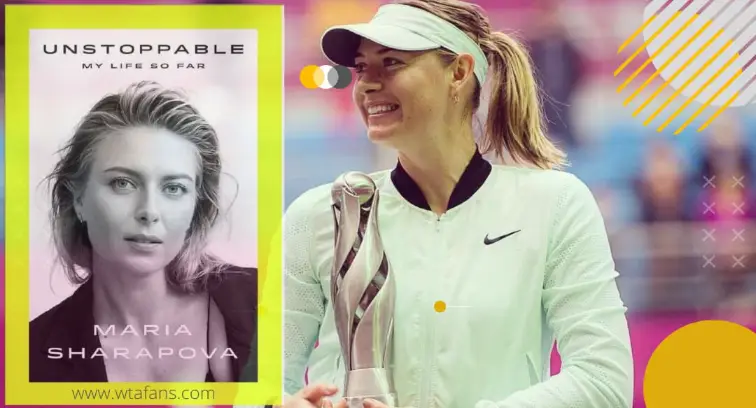 Maria Sharapova is a living legend of tennis and the greatest Russian female tennis player of all time. Through her almost 2 decades-long career, Maria accumulated 39 WTA titles and $38,777,962 in prize money earnings, 4th highest of any female tennis player.
At 18 years old, she became the world no. 1 for the first time in her career. She would reprise her world no.1 position 4 more times, the latest of which was in July of 2012. Maria won 5 major titles, 1 in each event and 2 at the French Open. She also won the Tour Final at her 2004 debut.
Other career accomplishments include winning the silver medal at the 2012 London Olympics and participating in 4 Fed Cups, especially the 2008 edition where Russain won. Maria has received multiple rewards and honors. She was named one of the "30 legends of Women's Tennis: Past, Present, and Future" by Time magazine and among the "100 Greatest of All Time" by Tennis Channel. She had a long successful career, never limiting herself to her sport. Maria has done modeling work for several brands including Nike, Prince, Canon, and even fashion houses.
She also once appeared in a Sports Illustrated Swimsuit Issue. In 2016, she was involved in a doping case and suspended for 2 years but it was later reduced to 15 months. After dropping to her lowest rank since 2002, Maria made the difficult decision to retire in 2020. Maria today is an entrepreneur and businesswoman, even being featured as a Guest Shark on the hit television series Shark Tank.
4: Venus Williams (1.85m)
| | |
| --- | --- |
| Birthdate | 17 June 1980 (42) |
| Height | 6ft 1in |
| Nationality | United States |
| Career-High Ranking | No.1 Singles No.1 Doubles |
| Titles | 71 |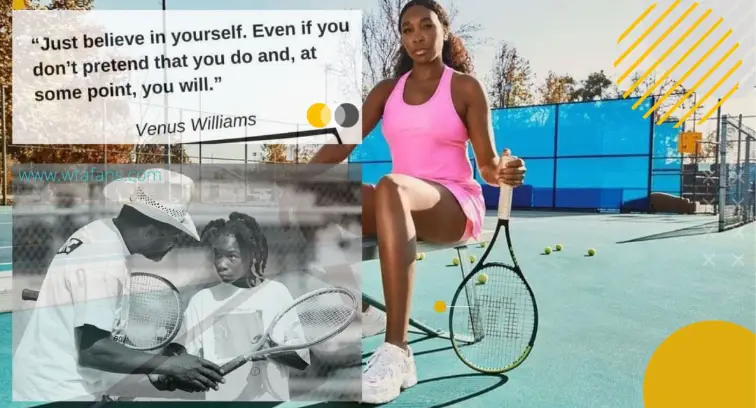 Venus Williams needs no introduction. She has won multiple awards and set over 10 records. She and her sister Serena dominated woman's tennis and are considered the top tennis duo of all time. She has won 7 Grand Slam singles titles which are 5 Wimbledon and 2 French Open wins. Her doubles achievements, with the help of her sister, are some of the most impressive in tennis history.
She has 19 Grand Slam doubles titles under her belt and even her Olympic performance is astounding. Venus won the 2000 Sydney Olympics gold in both the singles and doubles categories. Then again in 2008 and 2012, the Williams sisters snatched the gold.
She also has a silver medal for mixed doubles from the 2016 Rio de Janeiro Olympics. Turning pro in 1994, Venus has amassed $42mil prize money, the second highest of all time behind her younger sister Serena. Some of the records she set include the most Grand Slam appearances at 91, being the lowest-seeded champion at Wimbledon, the fastest serve by a woman, most Olympic finals, and so much more.
She has been placed in the top 10 female players of all time by multiple publications and received numerous athlete of the year awards. Venus was instrumental in ensuring equal pay for women at Wimbledon as well as the French Open.
Venus and her sister Serena have left their mark on tennis and act as beacons of hope and ambition for millions of black people around the world. There is no doubt, Venus is one of the greatest tennis players of all time. Today, Venus is still an active player even at 42 years of age. She just recently played in the 2022 US Open, losing in the first round.
5: Dinara Safina (1.85m)
| | |
| --- | --- |
| Birthdate | 27 April 1986 (36) |
| Height | 6ft 1in |
| Nationality | Russia |
| Career-High Ranking | No.1 Singles No.8 Doubles |
| Titles | 21 |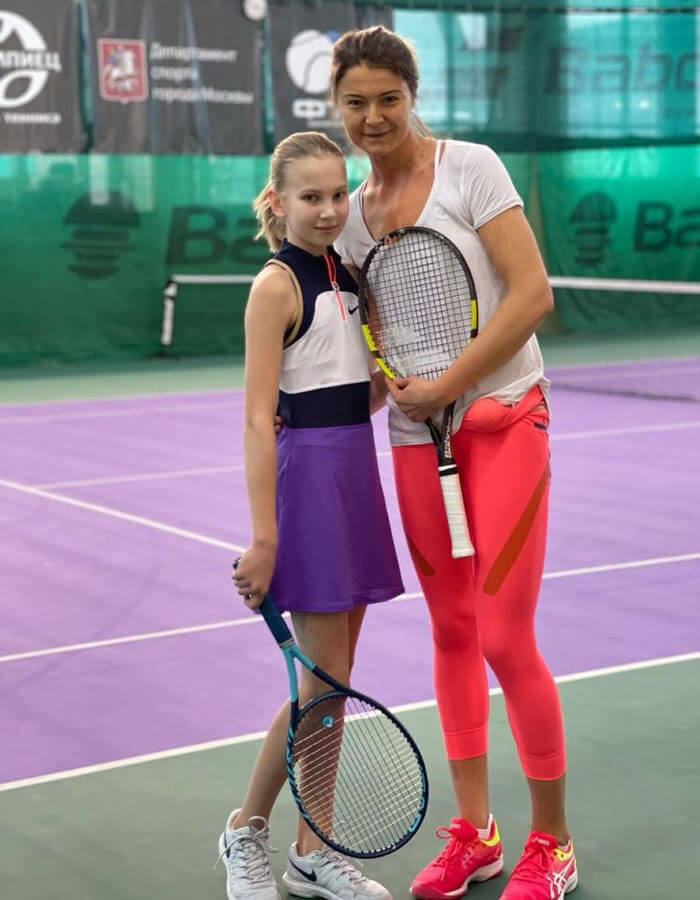 Dinara Mubinovna Safina is the second Russian on this list, after Maria Sharapova. She had a rather short career but in those 11 years, she won 21 titles and collected over $10mil in prize money. After turning pro in 2000, Dinara played at a highly competitive time in women's tennis alongside the Williams sisters and fellow Russian Maria Sharapova.
Despite this, by April 2019, she ranked no.1 in the world. Though she never won a singles major title, Dinara was runner-up in 3 Grand Slam tournaments. She also reached the semi-finals at the 2008 US Open and 2009 Wimbledon, the 2 best years of her career.
As for her doubles performance, she won her only major title at the 2007 US Open. Apart from her win, she also reached the quarter-finals of the Australian Open for 2 consecutive years and the third round at the French Open for 3 consecutive years. Dinara also qualified for the Tour finals in 2008 and 2009.
Representing Russia, she not only played in the 2005 Fed Cup where team Russia achieved victory, but she also won the silver at the 2008 Beijing Olympics. Following the best years in her career and a 2010 decline, Dinara went on an indefinite hiatus. She hadn't played professional tennis for 3 years until she formally retired in 2014 due to a persistent back injury.
6: Ana Ivanovic (1.84m)
| | |
| --- | --- |
| Birthdate | 6 November 1987 (34) |
| Height | 6ft 0in |
| Nationality | Serbia |
| Career-High Ranking | No.1 Singles No.50 Doubles |
| Titles | 15 |
Anna Scgweinsteiger played tennis throughout the 2000s, similar to all the other women on this list. She was the no.1 female Serbian tennis player and world no.1 as well for 12 weeks in 2008. Her first major accomplishment in her career came in 2007, just 4 years after turning pro she reached the semi-finals at Wimbledon.
Just a year later, however, she won her only major title at the French Open, easily becoming the highlight of her career. Her victory propelled her to first place for the first and final time. 2008 can be considered Anna's prime as not only did she win a major title, but she also became a runner-up in the Australian Open. In doubles, she reached the first round at the French Open twice, the third round at Wimbledon, and 4th round at the US Open. Other tournaments Anna partook in are the Fed Cup and Hopman Cup.
At the 2012 Fed Cup, she helped her team get to the final and she did the same in the 2013 Hopman Cup. Anna also represented Russia in the 2012 Olympics, reaching the first round in mixed doubles. She was well known for her competitiveness, defeating multiple high-ranked established players. Anna even had a rivalry with fellow former world no.1 and member of this list, Maria Sharapova.
Her career was also short-lived but she still accumulated $15,510,787 in prize money across 13 years. Due to an injury in August of 2016, Anna decided to retire in December of the same year, claiming her years of competitive play were behind her. She has been honored as the best female player in Serbia in 2012 and was given the Pride of the Nation award by the Serbia Tennis Foundation.
7: Nicole Vaidisova (1.83m)
| | |
| --- | --- |
| Birthdate | 23 April 1689 (33) |
| Height | 6ft 0in |
| Nationality | Czech Republic |
| Career-High Ranking | No.7 Singles No.128 Doubles |
| Titles | 6 WTA, 2 ITF |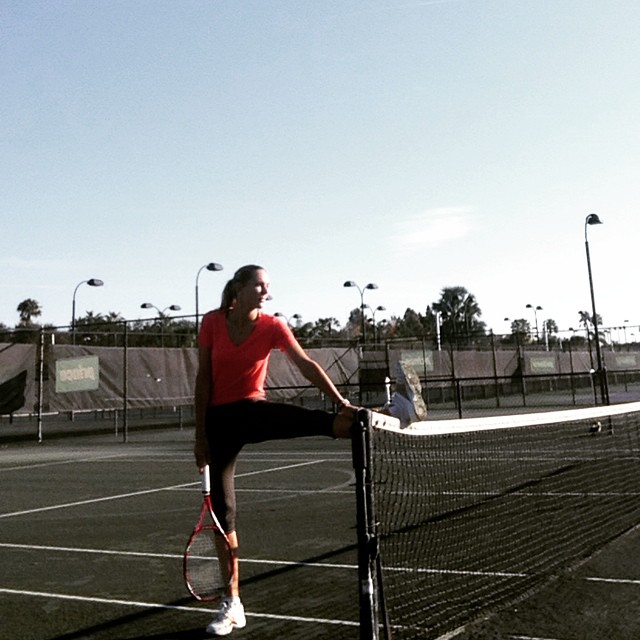 Nicole Vaidisova is the second Czech on this list. Her career timeline is identical to Ana Ivanovic, playing from 2003 to 2016. She never won any major titles but she reached the semi-finals a the Australian and French Opens.
She also made it to the quarter-finals at Wimbledon for 2 consecutive years. Just 2 years into her career, in 2006, she became the 12th youngest player to be ranked in the top 10. She was also the 5th woman in the Open Era to win 5 singles titles before her 17th birthday. Nicole was rather competitive as well, defeating the then world no.1 Amelie Mauresmo and Venus Williams at the French Open, quickly becoming her best Grand Slam performance.
She also represented Serbia at the Fed Cup. But soon after 2007, her rankings dropped and she seemingly lost her form forever. Nicole retired from tennis in 2010 but returned to professional tennis 4 years later. However, after 2 disappointing season performances, she decided to permanently retire due to sustained injuries.
4 out of the 7 women mentioned above have been ranked world no.1 at least once throughout their careers. There is a definite correlation between height and performance but it has a much smaller effect than you might think.
Take for example Billy Jean King one of the Best British Female Tennis Players of All Time, most consider her to be top 5 while in reality, she stands at a painfully average 5ft 4in. Most top female players have been of average or slightly above-average height. Impeccable technique, talent, and hard work are the only determiners of success.