Marketa Vondrousova Net Worth 2023, Prize Money, Racquet
Marketa is a tennis player from the Czech Republic and her net worth is around $10 million as of 2023. She is left-handed and with the help of her talent, she reached the road of success and continuously moved on the road by making more and more achievements in her life.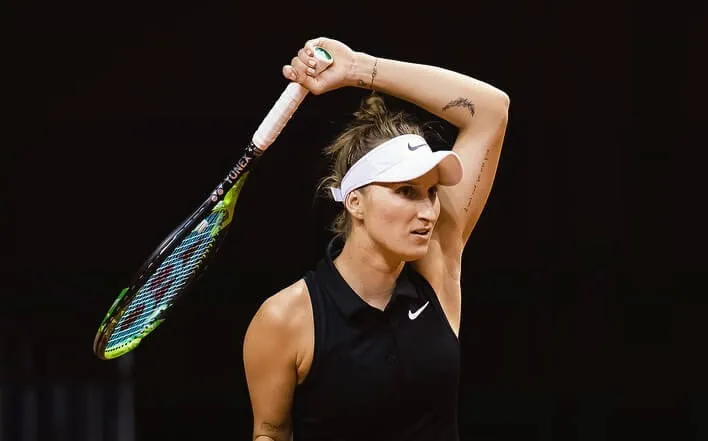 Marketa Vondrousova Profile/Bio
| | |
| --- | --- |
| Name | Marketa Vondrousova |
| Estimated Net Worth | US $10 Million |
| Career Prize Money | $8,545,746 |
| National/Birth Place | Sokolov, CZE |
| Date of Birth (Age) | Jun 28, 1999 (24) |
| Height | 5′ 6″ or 1.72m |
| Plays | Left-Handed |
| Gender | Female |
| Endorsements | J.Lindeberg, Yonex, Ex-Nike |
Her worth is mainly from tennis and most of the worth is due to her on-court achievements and performance while playing on the field. We have written an article that will share information about Marketa with all of you.
So, if you want to know the information about her career then it's worth staying connected with us to the end of the topic.
Marketa Vondrousova Net Worth
Marketa Vondrousova, the talented Czech tennis player, has gained significant recognition and success in her professional career, leading many to wonder about her net worth. As of 2023, Marketa Vondrousova's net worth is estimated at $10 million.
Through her achievements on the court, endorsement deals, and prize money, Vondrousova has accumulated a substantial fortune. Her remarkable performances at prestigious tournaments, including the Olympic Games and Grand Slam events, have undoubtedly contributed to her financial success.
The total earnings of her career according to WTA till now is $8,545,746 and the earnings from the prize money in the current season are $3,758,953. In addition to tournament prizes, tennis players have access to support from tennis clubs, sponsorship, bonuses, and incentives.
Marketa Vondrousova Career
Marketa Vondrousova, the Czech tennis sensation, has had an illustrious career filled with remarkable highlights. Known for her exceptional skills and versatility on the court, Vondrousova has left an indelible mark in professional tennis.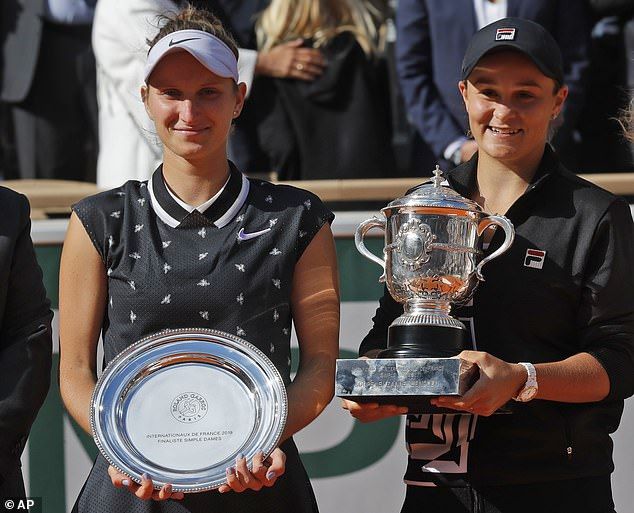 One of her career highlights includes an impressive Win at the Championships, Wimbledon, where she won the finals and earned +$2,974,458 against a Tunisian tennis player, showcasing her exceptional talent and determination.
Marketa Vondrousova Sponsors/Endorsments
Marketa has made deals with different sponsors to make money from them. The Apparel and shoe sponsor of is "J. Lindeberg" which is the sponsor of most golfers and tennis players as well, her last sponsor for clothing was NIKE.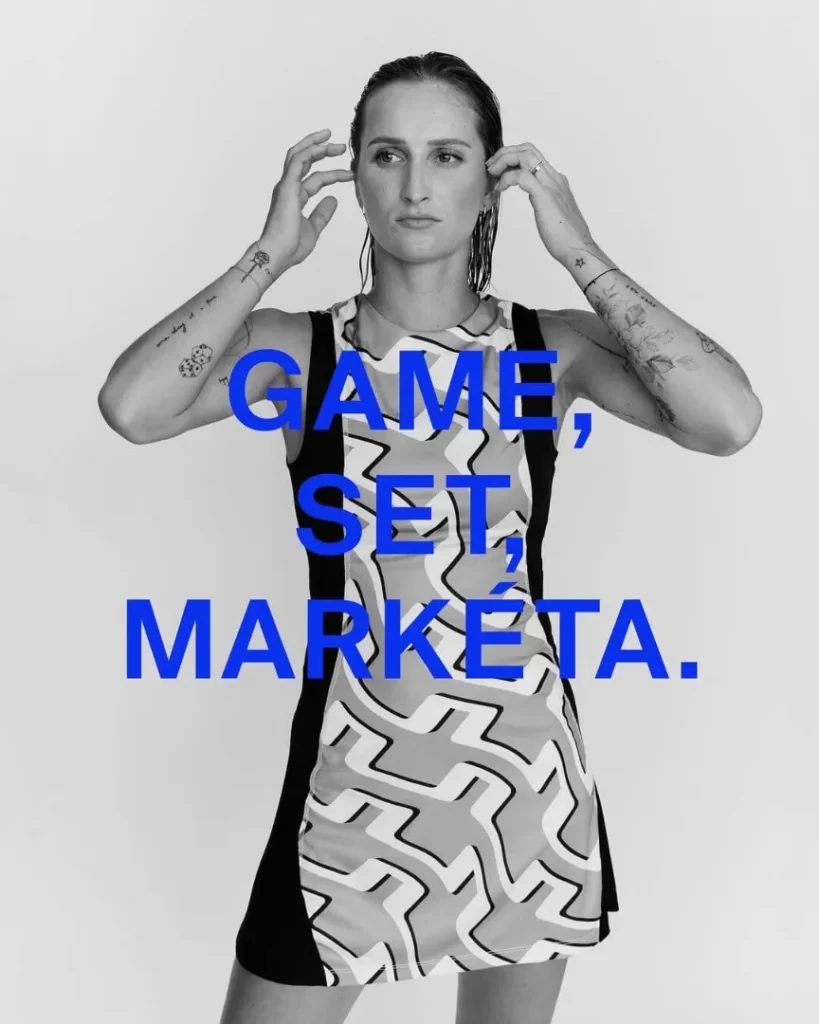 The tennis equipment sponsors of Vondrousova are Yonex and the racquets she is currently using Yonex Ezone 100.
Marketa Vondrousova Racquet
Marketa is currently playing with Yonex EZONE 100 and some other pro players like Sorana Cristea & Belinda Bencic are also using this same racket. The Yonex racquet used by professional tennis players may differ from the model presented. The same goes for Marketa's tennis racquet.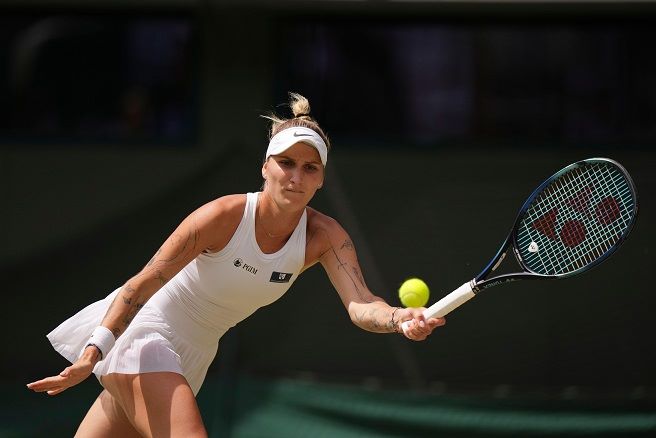 Racket Model: EZONE 100
Head Size: 100 in² / 645.16 cm²
Length: 27 in / 68.58 cm
Weight: 300g / 10.6oz
Balance: 04 pts HeadLight
Beam Width: 23.5mm / 26mm / 22mm
Material: VDM, HM Graphite, M40X
Racquet Colors: Sky Blue
String Pattern: 16 Mains / 19 Crosses
String Tension: 45-60 pounds
Endorsed by Marketa Vondrousova
FAQs About Marketa Vondrousova
Who is Vondrousova married to?
Vondrousova married her longtime partner Stepan Simek in 2022.
Has Marketa Vondrousova won any Grand Slam titles?
She has been a finalist twice in 2 grand slams (French Open 2019, Wimbledon 2023).
Does Vondrousova have tattoos?
Vondrousova has tattoos all over her body. She has had her lucky number 13 tattooed and the five Olympic rings.
Who are the sponsors of Marketa?
The sponsors are J.Lindeberg and YONEX.
Marketa Vondrousova Net Worth Summary
Marketa is considered one of the richest and the youngest tennis players with a worth of around $9 million as of 2023. She is considered the future of the Czech Republic as long as she plays with hard work and dedication.