Top 10 Chinese Female Tennis Players
Chinese female tennis players have taken the world by storm, delighting tennis audiences worldwide with their extraordinary skills and unfailing determination. Here, we highlight the Top 10 Chinese female tennis players whose achievements in tennis have left an indelible imprint not only have these athletes popular tennis players of China notable successes on the court, but they've become global icons of inspiration to budding tennis players everywhere. So what are we waiting for, let us dive into our list of top Female Chinese Tennis Players.
The shortest Female Player Ever in Tennis History is British-born Chinese, her name is C.G Hoahing Read More.
1: Li Na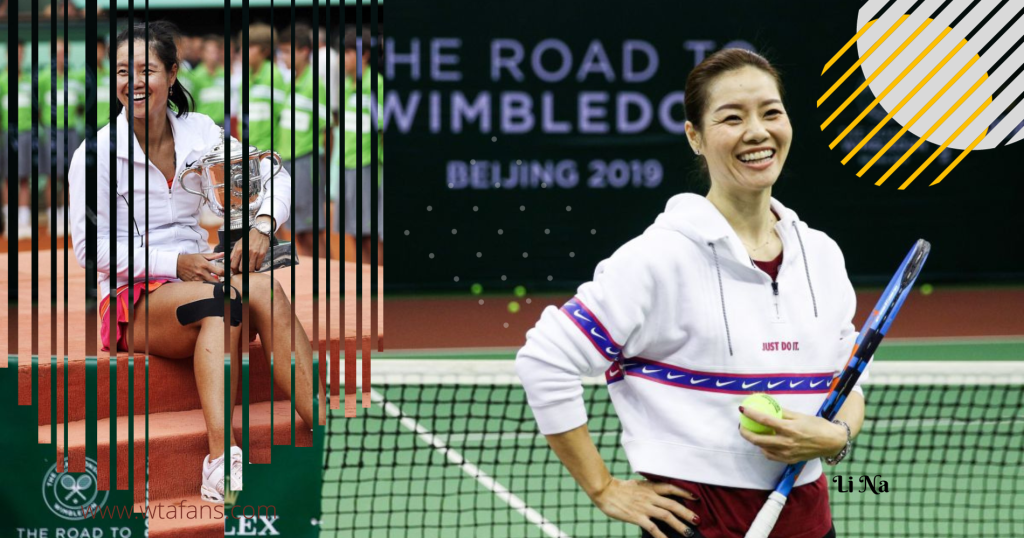 Born on February 26, 1982, and an iconic tennis figure worldwide, Li Na won Grand Slam singles titles – the French Open in 2011 and the Australian Open in 2014. Her success not only propelled her upward stature but also opened doors for Chinese tennis players all around the globe.
She left an indelible mark beyond Grand Slam glory, reaching the career-high world ranking of No. 2, becoming the first Asian player ever to do so. Her powerful groundstrokes and fearless on-court demeanor proved formidable opponents for opponents she faced on the court.
Li Na has made an immeasurable mark on Chinese tennis. Her success inspired a new generation of players and increased interest across China in this sport. Her influence led to increased investment into tennis development efforts in China, creating more facilities for young talents to use their abilities on the court.
Li Na retired in 2014, leaving an immediate space in tennis as one of the Top Chinese Female Tennis Players. Yet her legacy lives on through coaching and philanthropic initiatives, leaving an impactful, lasting mark.
2: Zheng Jie
Zheng Jie has accomplished much as a doubles specialist since her birth on July 5, 1983. Notable achievements include multiple Grand Slam doubles titles showcasing her incredible talent and teamwork abilities, her agile net play style, and her quick reflexes, making her an unassailable presence on the court.
Zheng has made significant contributions to doubles tennis beyond wins or titles. Her partnerships with other talented players have significantly advanced her game; her ability to communicate efficiently with partners while anticipating opponents' moves was crucial to their success.
Zheng Jie's Wimbledon singles semifinal appearance in 2008 was one of many milestones she accomplished throughout her career, marking it as a historic accomplishment for Chinese tennis and showing her ability to excel in both singles and doubles.
3: Peng Shuai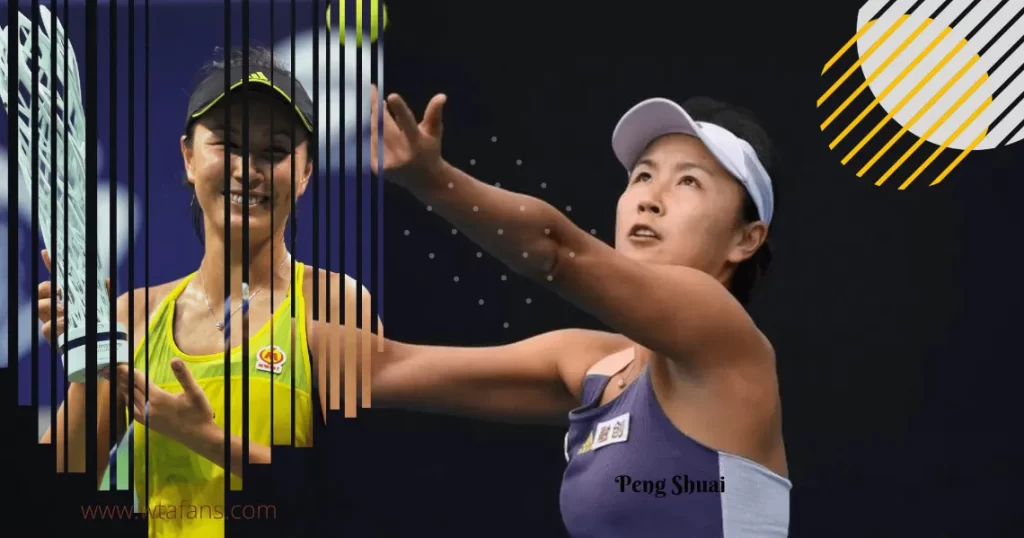 Peng Shuai was born on January 8, 1986. As one of the premier popular players on her professional tennis journey, her journey has been marked with outstanding achievements and steadfast persistence.
Peng Shuai has secured many singles and doubles titles and Grand Slam victories over her long tennis career, showing both versatility and adaptability on the court. Her ability to transition seamlessly from singles to doubles proves her talent and devotion.
Peng Shuai's career has been marked with challenges and setbacks, yet she remains inspired by her dedication to facing them head-on and emerging stronger from them all. Although injuries and tough opponents presented formidable hurdles to her progress in tennis, her perseverance allowed her to come out stronger than before as one of the most inspirational Top Chinese Female Tennis Players.
Peng Shuai's career highlights serve as evidence of her devotion and love of tennis, her extraordinary achievements being a testament to this fact, and her overcoming obstacles during adversity, making her a popular role model among Chinese tennis enthusiasts.
4: Wang Qiang
Wang Qiang, born January 14, 1992, and hailing from Chinese tennis, is fast emerging as an accomplished singles performer and popular world-ranking contender. Her outstanding singles achievements have propelled her into world tennis competition, promising future success in this sport.
Wang Qiang's remarkable performances on the singles circuit have garnered her admiration and respect from fellow players and fans. Her consistency and perseverance on the court have contributed significantly to her rise within popular tennis culture.
Wang Qiang stands out in her field with her outstanding global ranking as an elite tennis player, placing her amongst the world's elite competitors. Competing at such high levels proves her ability to carry forward Chinese tennis into its future incarnations.
Wang Qiang's tennis future looks bright. Her dedication and love of the game make her one to watch over time. As one of tennis's rising young talents, her future looks promising.
5: Zhang Shuai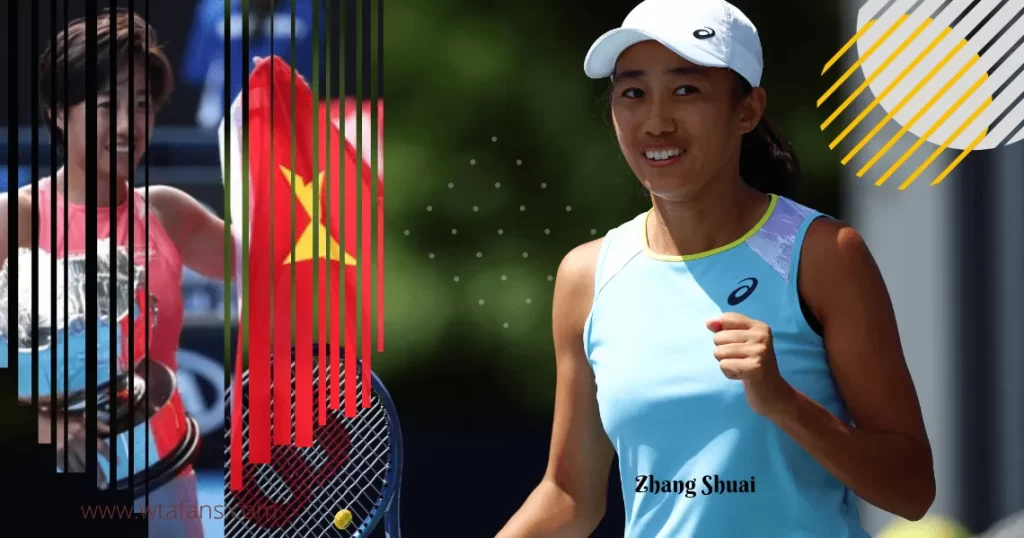 Zhang Shuai has earned her place as an inspirational & popular tennis competitor since her birth on January 21, 1989. Her journey is one of triumph, as evidenced by highlights and breakthrough moments, demonstrating her strength and determination.
Zhang Shuai has achieved many notable victories, including an Australian Open quarterfinal appearance. These accolades demonstrate her talent and capacity to compete at a premier tennis competition.
Zhang Shuai has found her journey challenging at times, yet her perseverance and hard work have enabled her to surmount any setbacks. Resilience and determination characterize her.
Zhang Shuai remains one of the premier tennis competitors today, inspiring fans and up-and-coming athletes with her dedication and resilience in facing adversity on and off the court. Her perseverance also serves to set an exemplary example. 
6: Xu Yifan and Yang Zhaoxuan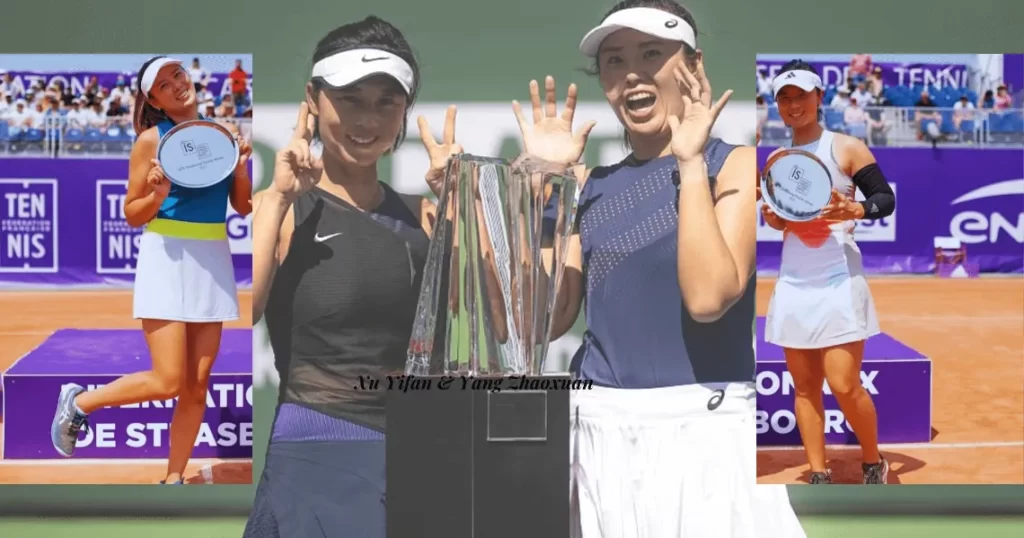 Dynamic Doubles Pair Xu Yifan and Yang Zhaoxuan also continue their dominance at international tournaments worldwide.
Xu Yifan and Yang Zhaoxuan, born August 8 and February 11, respectively, have succeeded as dynamic doubles players at local and international tournaments.
Their partnership in doubles tennis is marked by most effective communication, seamless coordination, and complementary playing styles – with Yang Zhaoxuan's powerful net play complementing Xu Yifan's potent groundstrokes to form an unstoppable duo on the court.
They have achieved notable victories at numerous famous tournaments, such as Grand Slam events. Their achievements in doubles have had a lasting impact on Chinese women's tennis, inspiring young talents while raising China's profile globally.
Their ability to maintain an edge and consistently perform at an elite level in doubles has cemented them as one of tennis' premier duos. Xu Yifan and Yang Zhaoxuan's successes serve as proof of both teamwork and dedication towards tennis.
7: Duan Yingying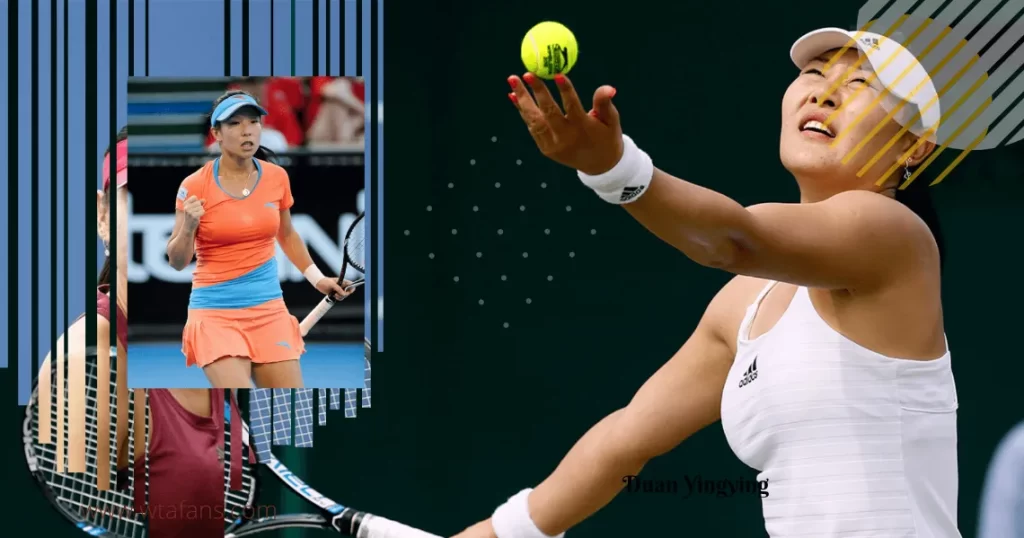 Duan Yingying was born on July 3, 1989, and is considered one of China's rising tennis talents. Her successes and breakthroughs have garnered much notice, making her one of the most and must-watch Top Chinese Female Tennis Players players worldwide.
Duan Yingying has proven her worth on the professional tennis circuit with impressive victories against popular top-ranked opponents, showing poise under pressure situations to have made an indelible mark in her sport. Her accomplishments highlight the potential impactful contributions she may one day bring about.
Expectations are sky-high as she develops her talents and competes at the highest level. Duan Yingying's dedication and passion for tennis are evident through each performance she puts forth.
Duan Yingying continues her trajectory in tennis, and her journey is closely followed. Her potential and determination indicate her long-term success in this sport.
8: Zhu Lin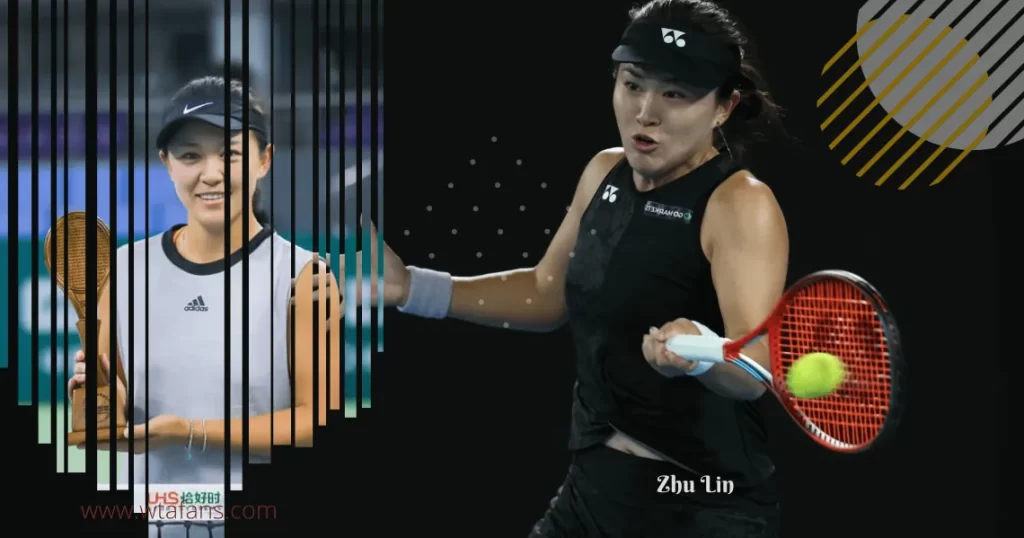 Zhu Lin has established herself as one of the premier performers in Chinese tennis since her arrival on July 28, 1994. Her achievements span singles and doubles competitions – reflecting her dedication and perseverance within the sport.
Zhu Lin has earned numerous titles and victories in both singles and doubles competitions, demonstrating her versatile skill on the court and hard work in each discipline. Her achievements demonstrate both of these aspects.
Zhu Lin's career journey is marked by consistent development and achievements that showcase her dedication and competitive edge, earning her respect in popular Chinese tennis circles.
Zhu Lin continues her tennis competition at an impressive level, and her current ranking demonstrates this commitment and consistency, earning her recognition within famous Chinese tennis circles as an accomplished competitor.
9: Zheng Saisai
Zheng Saisai was born on February 5, 1994. Since her debut on the Chinese tennis circuit, she has garnered notable victories and accomplishments throughout her career, which show both dedication and talent on her part.
Zheng Saisai has amassed significant victories and achievements, winning titles at prominent WTA tournaments and excelling under pressure to establish herself as one of the premier opponents. Her ability to consistently deliver under fire marks her as a formidable opponent.
Zheng Saisai has made significant contributions to Chinese tennis beyond her successes, representing her nation with pride while inspiring young talent and contributing to its expansion. She remains an inspiring role model among famous tennis players of China.
Zheng Saisai remains one of the top competitors in tennis today and continues to impress through her achievements and hard work, earning respect in her sport.
10: Yan Zi
Born on November 12, 1984, in Sichuan, China, Yan Zi was a popular child prodigy in tennis. She participated in professional tennis in 2003. She quickly made her presence felt on the international stage, excelling in both singles and doubles.
Yan Zi found her true calling in doubles tennis. She teamed up with Zheng Jie, another skilled player from China. The pair made headlines when they won the Wimbledon Junior Girls' Doubles in 2001, putting them on the international tennis radar as popular players. The year 2006 was a landmark year for Yan Zi.
She and Zheng Jie took home the Australian Open Women's Doubles trophy. Yan Zi has a collection of WTA titles in doubles to her name. She reached her highest WTA doubles ranking of World No. 4 in 2006. In singles, she achieved a career-best ranking of World No. 40 in 2005. These rankings speak volumes about her talent and commitment to tennis.
FAQs of Best Chinese Female Tennis Players
What is Li Na's significance in Chinese tennis?
Li Na's career significantly elevated Chinese tennis and created opportunities for future generations of Chinese tennis players.
Who is the youngest Chinese female tennis player?
Zheng Jie was among the youngest Chinese female tennis players who made a notable impact on her sport.
How has Chinese tennis progressed over time?
Are there any rising stars among Chinese female tennis players?
What challenges have Chinese female tennis players encountered throughout their careers?
Chinese female tennis players face unique obstacles related to international competition and managing both sport and academics simultaneously.