Best Canadian Female Tennis Players
When thinking about tennis legends, Canadians don't usually come to mind. In history, there aren't many notable Canadian tennis players, especially women but as of more recently in the Open Era, many promising and talented Canadians have made their debuts.
Canada has yet to produce a world no.1 player but it has come close. As you will notice in the list below, most of the top female Canadian players are active players.
List of Top 10 Female Tennis Players from Canada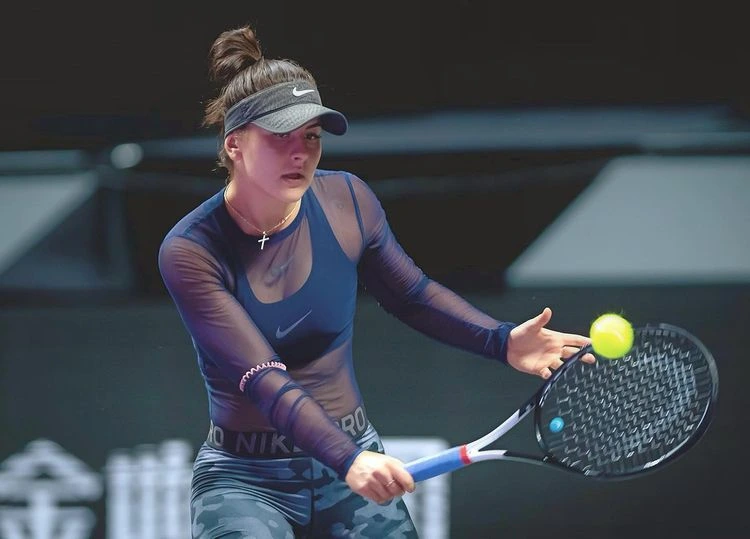 | | |
| --- | --- |
| Birthdate | June 16 2000 |
| Age | 22 |
| Highest Ranking | No. 4 |
| Titles won | 3 Titles 1 Grand Slam |
Though she is the youngest member on this list after Leylah Fernandez, Bianca Andreescu is easily the most accomplished female Canadian player in tennis history.
The 22-year-old achieved many firsts for Canada and she is the highest-ranked female Canadian player today and of all time. The former no.4 has defeated Serena Williams on 2 occasions in 2019.
As a junior Bianca reached a career-high ranking of no. 3 and won 2 Orange Cups, along with 2 major doubles titles. Her back-to-back Orange Bowl wins were a first since 1985 and the doubles titles at the French and Australian Open were another first in Canadian history. Her record-shattering performance however continued into her professional career.
Bianca bested multiple top players like Kristina Mladenovic, Elina Svitolina, Serena Williams, and more. She upset the younger Williams sister twice in 2019. That same year she won her first WTA title in the form of a Masters title at the Indian Wells Open. Bianca would go on to win another WTA1000 title at the Canadian Open, becoming the first Canadian winner in 50 years. Her best accomplishment, however, was yet to come.
In only her 4th Grand Slam main draw appearance, Bianca snatched the US Open title and became the only Canadian female to have won a major singles title. She is also one of the only teenagers to win a major title, the last time being Maria Sharapova in 2006.
For a time she also held the record for the fastest Grand Slam win in the shortest number of appearances. She seemingly lost form in 2021 after missing the 2020 season due to injury. In 2022 however, she at least made the 2nd round in all the Grand Slam tournaments she participated in.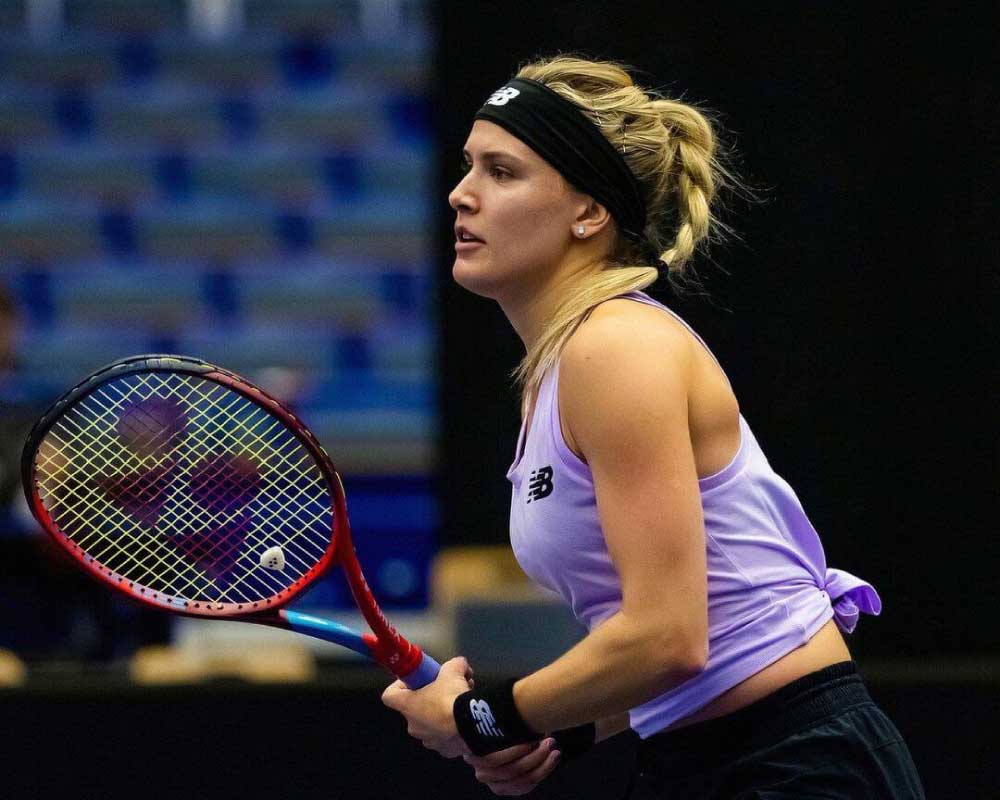 | | |
| --- | --- |
| Birthdate | 25 February 1994 |
| Age | 28 |
| Highest Ranking | No. 5 |
| Titles won | 2 WTA Titles |
Before Bianca Endreescu, it was Eugenie Bouchard who set many records that would, later on, be surpassed by the 22-year-old. Eugenie was not only the first Canadian player in the top 5 rankings but also the first to reach the finals of a Grand Slam.
Even as a junior saw many successes on the ITF Circuit. Eugenie, at only 15 years old, won the Canadian Under 18 Championship and became one of the youngest winners of the event. After turning professional, some of her junior highlights include winning the Wimbledon doubles title in 2011 and the singles title as well the following year.
The junior singles major title was a big accomplishment in her career propelling her up in rank and making her the first Canadian player, pro or junior, to win a Grand Slam title. Eugenie's domination at the 2012 junior's Wimbledon didn't end there, however, defending her doubles title and becoming the doubles champion for the 2nd consecutive year. 2013 was the breakthrough year for Eugenie but her best career season was 2014.
She won her first WTA title making her the first woman since Aleksandra Wozniack, another member of this, to win a WTA singles title. This season also saw her best Grand Slam performance, reaching a final, 2 semi-finals, and the 4th round in the major events. Her 3 consecutive Grand Slam semi-finals were a first for women on the WTA Tour since Dinara Safina in 2009.
Her best showing was the Wimbledon final before failing to Petra Kvitova. By this time, Eugenie had already bested numerous top players and she even made an appearance at the WTA Finals. She won a maiden doubles title in 2019 and has largely been out of the rankings since. Her best recent Grand Slam performance was in 2020 when she reached the 3rd round at the French Open. She has been inducted into the Canadian Hall of Fame.
3: Carling Bassett-Seguso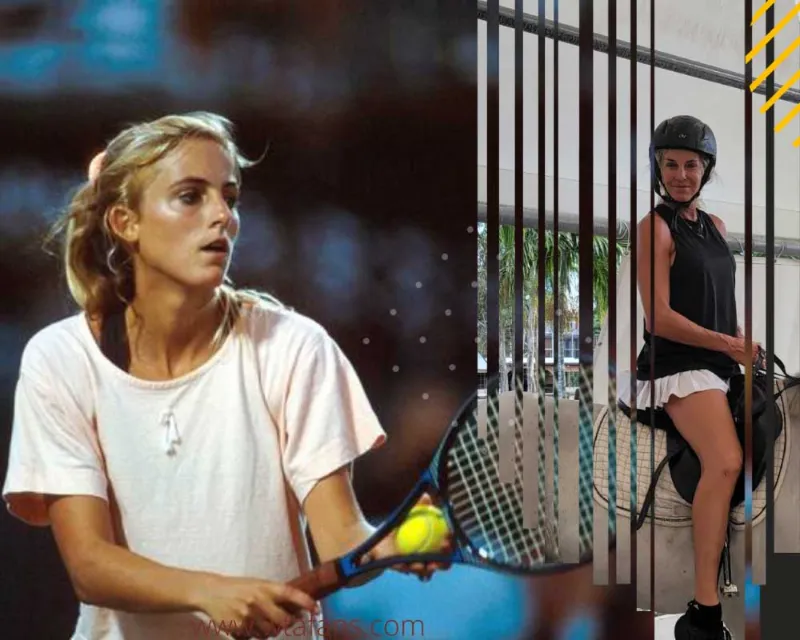 | | |
| --- | --- |
| Birthdate | 9 October 1967 |
| Age | 55 |
| Highest Ranking | No. 8 |
| Titles won | 4 WTA Titles |
Carline Kathrin Bassett-Seguso is the third oldest member on this list. The model, actress, and tennis player were the no.1 Canadian player by the time she was 16. Even before that, she was a former world no.2 junior player having won the Canadian indoors title, a tile in Tokyo, and one in Taipei.
At 14 1982, she became one of the youngest winners of the Orange Bowl singles event and her victory at the Canadian Closed Championships made her the youngest winner in the tournament's history.
Bassett won 2 top-level singles titles and 2 doubles titles throughout her 6-year professional career. As for her Grand Slam performance, Bassett reached at least the 4th round in all the singles Grand Slams with her best performance being in 1984 when she made the quarter-finals at the French Open and her only semi-finals at a major event at the US Open.
She also reached the doubles quarter-finals at the Australia Open that same year. At the 1988 Olympics, her doubles team reached the quarter-finals making it the best Olympic performance among the members of this list. She retired in 1988. Basset has been inducted into the Ontario Sports Hall of Fame and the Canadian Tennis Hall of Fame.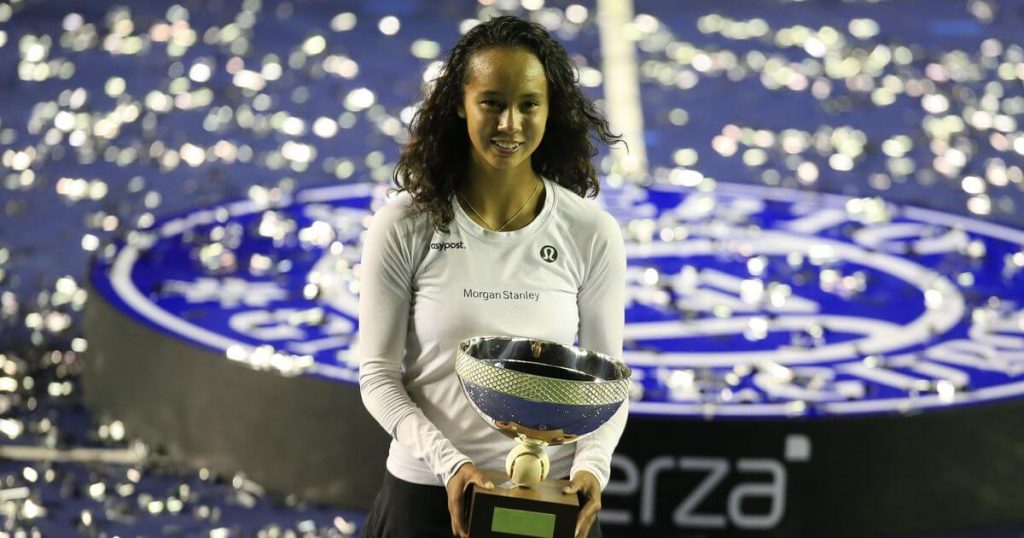 | | |
| --- | --- |
| Birthdate | 6 September 2002 |
| Age | 20 |
| Highest Ranking | No. 13 |
| Titles won | 2 WTA Titles |
Leylah Fernandez is the youngest on this list with an extremely promising career ahead of her. At just 20 years of age and 3 years into her professional career, she has upset the top 10 players on 12 occasions, including Angelique Kerber, Naomi Osaka, Aryna Sabalenka, Kristina Mladenovic, and more.
Even as a junior, Fernandez was making waves in the tennis world. In 2019, she made the finals at the Australian Open girl's singles, and at the French Open, she snatched the major junior's title, becoming the first Canadian since Eugenie before her. Fernandez would go professional that same year.
The following year, she had her best win so far against world no. 5 Belinda Bencic at the Billy Jean King Cup (prev. Fed Cup). She also made her Grand Slam main draw debut after qualifying at the Australian Open, but she lost in the first round. At the French Open, she reached the 3rd round, an impressive feat for the 18-year-old. Her best career season, however, was in 2021. Fernandez won her first WTA singles title at the Monterrey Open where she was the youngest player in the draw, winning the tournament without losing a set.
Then at the US Open, she had her greatest Grand Slam performance when she became runner-up at the US Open after defeating 3 top 5 players, including the defending champion. She became internationally renowned and beloved after this performance. Fernandez was the first 2002-born player to have reached a major event final and the third woman in the Open Era to defeat three of the top 5 seeds at the US Open.
At her first WTA1000 event, she was seeded 23 ad reached the 4th round. Now more recently in 2022, she has defended her title at the Monterrey Open and reached the quarter-finals at the French Open. She also participated in all the WTA1000 events with her best showing at the Indian Wells Open, reaching the 4th round once again for the second year.
5: Gabriela Dabrowski
| | |
| --- | --- |
| Birthdate | 1 April 1992 |
| Age | 30 |
| Highest Ranking | No.164 Singles No. 4 Doubles |
| Titles won | 17 WTA titles 14 ITF titles 2 Grand Slams |
Gabriela Dabrowski is the best doubles player on this list. The 2 time Grand Slam champion has won 4 WTA1000 doubles titles and 2 major mixed doubles events. This makes her the Canadian woman with the most Grand Slam wins and WTA1000 wins in all of tennis history.
Even today in 2022, she has played consistently and improved, reaching her career-high ranking just this year. Gabriela started playing tennis in 2006. Some accomplishments from her early years include becoming the first Canadian winner of Les Petits As and winning the Junior Orange Bowl of 2009.
This win made her the first Canadian since Carling Basset-Seguso's title in 1982 to win the Junior Orange Bowl. In 2014, Gabriela won her first WTA doubles title and since 2015, she has seldom appeared in singles events, focusing on her doubles career. She won the Pan American Games doubles title as well as the French and Australian Open mixed doubles titles.
In 2019 alone, she reached 2 Grand Slam quarter-finals and her one and only, Grand Slam doubles final. Since then she has made numerous semi-finals and finals in WTA1000 events. This year she started a new partnership with Guiliana Olmos and they have won their first WTA1000 tournament already. Gabriela also reached the quarter-finals at the US Open and in mixed doubles, she reached the Wimbledon quarter-finals as well.
6: Aleksandra Wozniak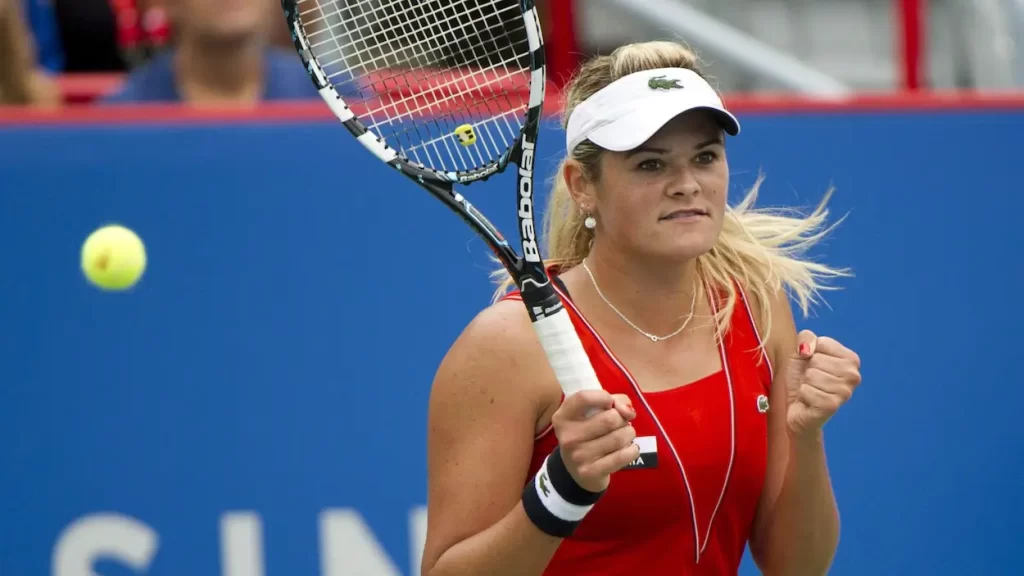 | | |
| --- | --- |
| Birthdate | 7 September 1987 |
| Age | 35 |
| Highest Ranking | No. 21 |
| Titles won | 1 WTA title 11 ITF titles |
Aleksandra is the second of 3 retired players on this list. She is also the best tennis player that originated from Quebec and has won many honors cause of this. She started playing tennis in 2002 and by 2008, she became the first Canadian woman to win a WTA title in 20 years.
She has been presented with the key to the city of her home town and the mayor even renamed it "Wozniakville" for 24 hours in her honor. She was also the first woman from Quebec to win a Sony Ericsson title. Then at the 2009 French Open, Aleksandra appeared in the 4th round, the first Canadian woman to do so in 17 years. She was also the first Canadian to appear in the 4th round of any Grand Slam since 1999.
In 2012, she reached the quarter-finals at the Canadian Open which also marked the event as her best WTA1000 performance. The 2009 French Open was her best Grand Slam performance and at the 2012 Olympics, she reached the 2nd round. She lost form after this season and formally retired in October 2018. She bested multiple top 20 players throughout her career but her greatest accomplishment has to be her Fed Cup personal record. Her 40 total wins is a Canadian record. Aleksandra's 32 singles win and 36 ties are also a record.
7: Rebecca Marino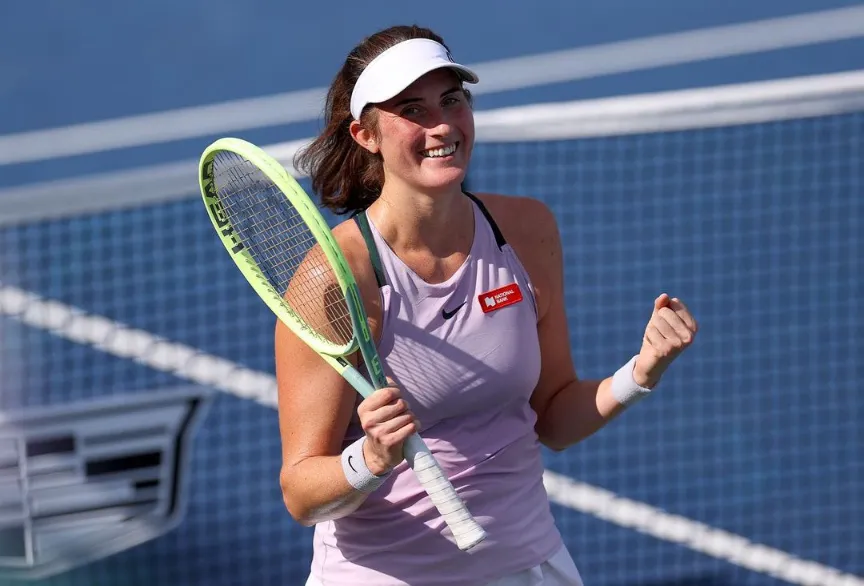 | | |
| --- | --- |
| Birthdate | 11 July 2011 |
| Age | 31 |
| Highest Ranking | No. 38 |
| Titles won | 1 WTA title 16 ITF titles |
Rebecca Catherine Marino is one of the tallest female tennis players. The 6 ft Vancouver native has mainly played on the ITF Circuit. Rebecca took many breaks throughout her career but she seems to have returned to form in 2022.
She first took an indefinite break from tennis in 2013 but returned four years later in late 2017. She went on to another break after 2018 but after returning in 2020, she might continue playing till retirement. She has won 13 ITF singles titles including 5 50/60k events. Her only WTA title is a WTA125 doubles title.
She has yet to win a WTA singles title. Of her Grand Slam performances, Rebecca has reached at least the 2nd round at all 4 events. Recently in 2022, she had her best US Open performance reaching the 3rd round. This year also marked her participation in all 4 Grand Slam events since 2012. She has upset top 10 players like Venus Williams, Johanna Konta, Caroline Garcia, Madison Keys, and even Eugenie Bouchard. She has been awarded Female Player of the Year by Tennis Canada twice.
8: Sharon Fichman
| | |
| --- | --- |
| Birthdate | 3 December 1990 |
| Age | 31 |
| Highest Ranking | No. 77 Singles No. 21 Doubles |
| Titles won | 4 WTA titles 30 ITF titles |
Sharon Fichman is another player on this list who has even been playing for over 2 decades, her biggest WTA accomplishments are more recent. Like Rebecca Marino before her, most of Sharon's titles are from the ITF Circuit. She also has the best ITF Circuit performance from anyone on this list.
The Jewish player represented Canada at the 2005 Israel Maccabiah Games winning her country the gold, silver, and bronze medals in the singles, mixed doubles, and doubles categories respectively. The next year in 2006, she won two junior major doubles titles at the Australian and French Open.
By the end of that year, Sharon was ranked junior world no. 5 in the ITF Circuit. She played at the same time as Gabriela Dabrowski and even played with Guiliana Olmos in 2021 before Olmos partnered with Gabriela instead. After winning 4 100k tournaments, the highest level on the ITF circuit, Sharon took a break from tennis in 2016. She returned in 2018 however and she has since won a WTA1000 doubles title and another 100k tournament.
In 2021, she had her greatest Grand Slam performance year when she reached the 3rd round at the French Open and Wimbledon, along with her first Grand Slam quarter-finals at the Australian  Open. Her Wimbledon and French Open performances were the best for the specific events. She couldn't appear in the US Open and has been best throughout the 2022 season as she is recovering from injury.
9: Violet Summerhayes
| | |
| --- | --- |
| Birthdate | 31 May 1878 |
| Age | 96 (d. 1947) |
| Highest Ranking | NA |
| Titles won | 4 Canadian Open |
Violet is the only Ametuer Era-belonging and deceased player on this list. The Lady Champion of Canada is best known for her 4 consecutive Rogers Cup titles, the predecessor to the Canadian Open.
Her record actually still stands today over a century later. She also won the International Championship Ladies' singles event in 1905. She died in 1974, aged 96 in Toronto.
10: Patricia Hy-Boulais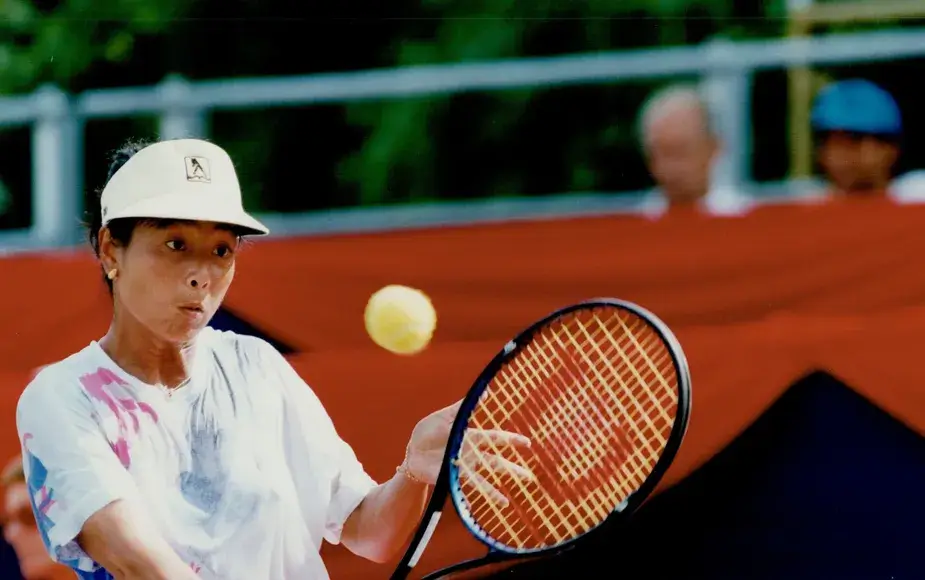 | | |
| --- | --- |
| Birthdate | 22 August 1965 |
| Age | 57 |
| Highest Ranking | No. 28 |
| Titles won | 2 WTA titles 9 ITF titles |
Patricia Hy-Boulais is the oldest member of this list. At 57 years old, she retired from tennis over a decade ago in 1998. For the first 2 years of her career, Patricia actually represented Hong Kong before representing Canada in 1988. Her best Grand Slam singles performance was at the 1992 US Open when she reached the quarter-finals of a major event for the first time in her career.
Her French Open performance (4R) also remained unsurpassed until Aleksandra Wozniak in 2009. Her doubles Grand Slam performance is better, however, having reached the semi-finals in Australia and quarter-finals at the US Open. Patricia also represented Canada in the 1992 and 1996 Olympics, losing in the second round both times. But in the latter event's doubles result, she manages to reach the quarter-finals. She would retire 2 years later and she now lives in Ontario, Canada.
There are not many, if any, historic Canadian female tennis players. The list is entirely based in the Open Era except for Summerhayes and it goes to show that tennis in Canada is only getting started. There is soo much young talent from here like Felix Auger-Aliassame, Bianca Andreescu, and Leyland Fernandez. They are not only making Canadian history but are among the best in tennis today.