Greek Female Tennis Players
Greek female tennis players have successfully displayed the pinnacle of their talent. Their journey is intertwined with the spirit of perseverance, embodying a story that goes beyond the confines of a tennis court.
Their groundstrokes, volleys, and serve to captivate and excite the spirit of sportsmanship in us as spectators. Every ace served and championship won can be traced back to their unwavering pursuit of excellence. That is the reason we have brought you this blog on the most famous Greek tennis players female. 
These are not just narratives of famous Greek female tennis players' but stories with examples of how they overcame challenges, showed exceptional talent, and inspired many people. So what are we waiting for? Let us plunge into the details regarding our first popular female Greek tennis player.
1: Maria Sakkari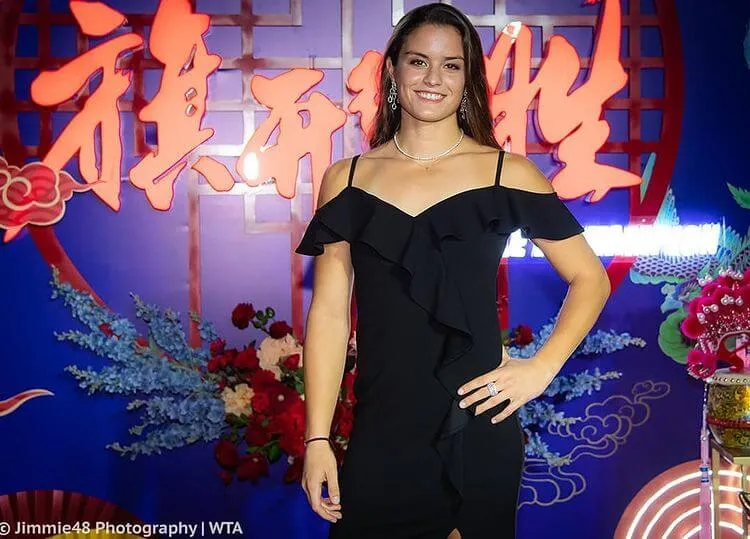 Maria Sakkari, who was born on July 25, 1995, conjures up brilliance in the tennis world, notably conjuring up Greek prowess in the international arena. In 2017, when her skills on the court started to advance, she became the first player to move to the semifinals of a Premier 5 event and triumph against a player ranked in the top 10.
Her entry into the top 50 rankings, which showed a trend of consistent improvement, preceded this. Her maiden WTA Tour final appearance occurred the following year, in 2018, signifying her ascent in the world of professional tennis and no doubt our list of Greek tennis players female. She also made her first appearance in the top 30 rankings that year.
Her maiden WTA title triumph, a noteworthy accomplishment for any famous tennis player, graced the era of 2019.
2: Eleni Daniilidou
Daniilidou, born on September 19, 1982, in Chania, Crete, became the first Greek player to ever reach a Grand Slam final in 2003, winning the mixed doubles title at the Australian Open. This accomplishment made her a formidable force to be reckoned with throughout the tennis world. Before Maria Sakkari accomplished the same achievement in February 2020 2, she was the first female tennis player from Greece to have reached the top 20 as her highest singles ranking surged to world No. 14.
In addition to her own accomplishments, Daniilidou's journey also focused on how she helped increase Greece's visibility in popular tennis competitions. In 1998, 2000–2002, and 2004, she was an indispensable element of the Greek Fed Cup Team. In 2000 and 2004, she also represented Greece on the Olympic Team.
3: Despina Papamichail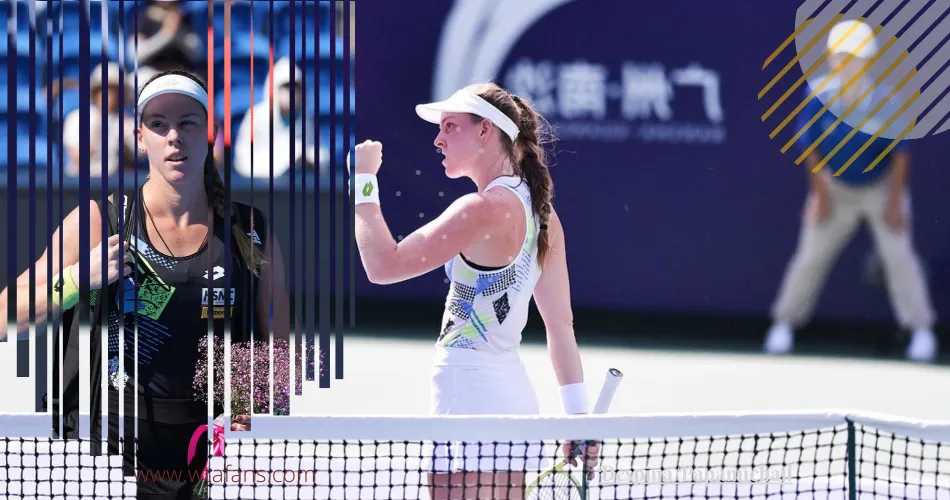 Greek tennis player Despina Papamichail, born on February 9, 1993 in Preveza, stands tall at 5 feet 10 inches. She started her professional career in 2008 and has since been a symbol of grit and perseverance on court. During the WTA 500 2021 Abu Dhabi Open that same year, she made a remarkable entry into the main-draw WTA Tour singles, showcasing her growing proficiency in the tennis arena.
Despina climbed to a career-high singles ranking of No. 147 on June 20 as the curtains for 2022 were drawn, advancing her position within the tennis industry's competitive fabric. She has won 15 singles titles and 36 doubles titles on the ITF Women's Circuit to date, making her a formidable force in both singles and doubles category 3 overall. She has also won one doubles title on the famous WTA Challenger Tour.
4: Angeliki Kanellopoulou
Greek tennis fans will never forget the promising tennis career of Angeliki Kanellopoulou, born on December 18, 1965, in Athens. She entered the professional tennis scene by actively competing on the Women's Tennis Association (WTA) Tour. Her perseverance and talent quickly brought her to a career-high singles ranking of No. 43 in April 1987, a notable accomplishment that put her on the tennis world map as a popular player.
Angeliki excelled not only in singles competition but also in doubles, where she rose to a world ranking of 150 in June 1990. She competed at the famous French Open twice during her athletic career, making it to the third round in 1985 and 1987. Another significant event in her career was the 1986 Athens Trophy.
5: Anna Gerasimou
A former professional tennis player born in Kavala, Greece, on October 15, 1987, has made significant contributions to the sport. Her tennis career began early, and she later relocated from her native city to Athens in order to better pursue it. After becoming pro in 2003, Anna displayed her skill on several international stages, establishing a reputation for herself and her nation in the tennis world.
On March 9, 2009, Anna reached a career-high singles ranking of 200 as a result of her tennis journey. She qualified for the WTA Tour main draw twice in 2010, once in Pattaya City, Thailand, and once in Kuala Lumpur, Malaysia, making 2010 a very memorable year for her. In addition to singles, Anna also showed her doubles skills by participating in one WTA doubles main-draw match in Pattaya City in 2010 and making it all the way to the quarterfinals.
6: Valentini Grammatikopoulou
Valentini Grammatikopoulou is a professional tennis player born February 9, 1997, in Kilkis, Greece. Her right-handed play and height of 5'4″ have earned her notable rankings and attention domestically and globally. That is enough to bring her in the top ten list of Greek tennis players female.
In her first major tournament, she triumphantly beat Anna Blinkova by scoring 6-3, 6-2 to go to the second round. Her third WTA Tour victory in her short career helped her climb over 50 positions in the rankings and re-enter the top 200.
As of August 2023, Valentini has a win-loss record of 23-10 when playing for Greece in the Fed Cup on the world scene, demonstrating her commitment to Greek tennis on a grand scale 4. Her accomplishments span both the singles and doubles divisions. She peaked at No. 118 in the WTA doubles rankings on February 28, 2022, and her highest singles position was No. 143 as of August 22, 2022. She has won 14 singles championships and 28 doubles titles on the ITF Women's Circuit 2, in addition to a singles and a doubles win on the WTA Challenger Tour.
7: Eleni Christofi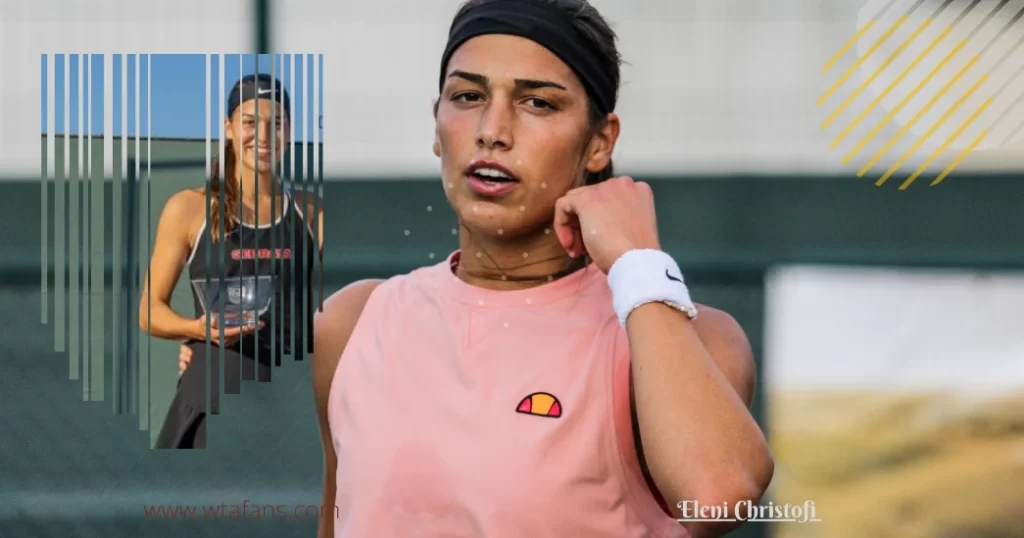 Born on 9 August 1998, she is a dedicated tennis player from Greece who has made a mark in the world of tennis through her exceptional performance in both singles and doubles events. Her journey in tennis began at a young age, and over the years, she has honed her skills to compete at a high level. During her junior career, Eleni attained a career-high junior ranking of 61 in January 2016. She showcased her potential in Grand Slam junior events, reaching the first round in the Australian Open and French Open in 2016 and the second qualifying round in Wimbledon and US Open in 2015 and 2016, respectively. 
Her performance in the doubles category was notable, too, making it to the quarterfinals in French Open and Wimbledon in 2016​1​. Eleni's professional career saw a steady rise as she continued to improve her game. Her dedication led to a career-high singles ranking of No. 695 on 17 April 2023 and a career-high doubles ranking of No. 303 on 14 August 2023.
8: Eirini Georgatou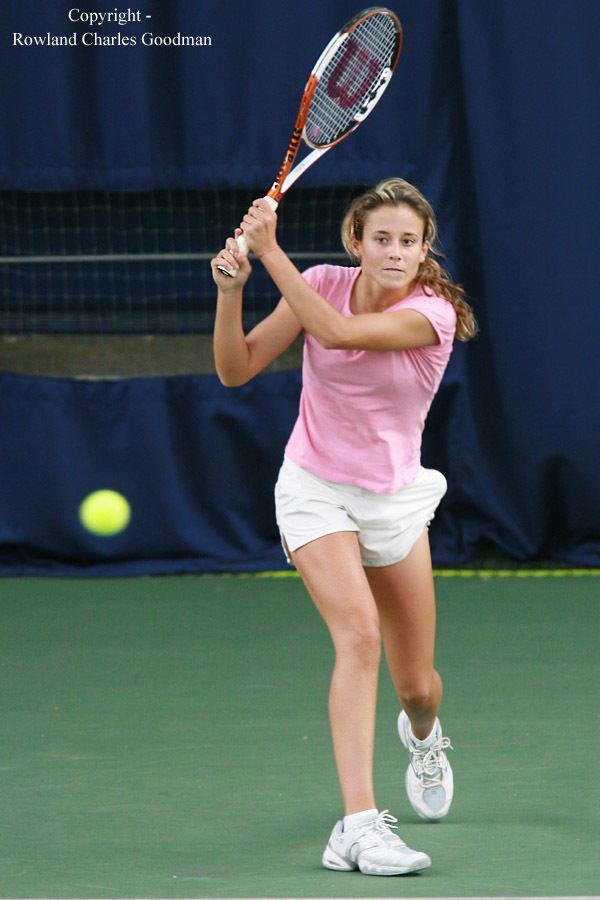 Eirini Georgatou, a 1st February 1990 birthday girl who began playing tennis professionally in 2005, has excelled in singles and doubles competitions. Her career reached its pinnacle in 2011 when she achieved a singles ranking high of 176 on May 16 and a doubles ranking high of 171 on January 31. She became well-known as a player in these nations by winning most events in Greece, Israel, Turkey, and Uzbekistan.
In September 2010, Georgatou had her breakthrough when she won a spot on the Women's Tennis Association (WTA) Tour tournament in Tashkent, Uzbekistan. She demonstrated her abilities by winning three qualifying matches in straight sets. Georgatou represented Greece in the Fed Cup's Group One Euro/African Zone at Eilat, Israel, in February 2011. 
9: Eleni Kordolaimi
Born on March 7, 1993, her tennis career took off on the ITF (International Tennis Federation), winning five singles championships and ten doubles trophies, establishing herself as a serious competitor in both the singles and doubles categories 1 2. Her most excellent career rankings on the Women's Tennis Association (WTA) rankings 1 occurred on December 10, 2018, when she attained the 435th place in singles, and on July 16, 2018, when she attained the 344th position in doubles. These rankings are proof of the talent and tenacity she displayed on the court.
She has shown particular strength in singles events, where her lifetime record is 187 wins to 116 losses, and in doubles tournaments, where her record is 121 wins to 86 losses. Eleni Kordolaimi's career spans from her early professional years till 2023. She tells the story of a committed athlete who works hard every match to make her name in tennis.
10: Christina Papadáki
Born on February 24, 1973, she had a bright start to her tennis career when she started playing professionally in 1989. When she competed in the Copa Colsanitas Seguros Bolivar event, she made it to the finals in 1999, which became one of her signature accomplishments. She nearly lost the singles championship to Fabiola Zuluaga, but she and Seda Noorlander won the doubles competition, a critical turning point in her career.
Her most excellent ranking was 100 on June 7, 1993, yet her competitive attitude persisted despite her inability to claim any Grand Slam championships. Her tenacity and sportsmanship were unaffected by her lack of Grand Slam, Masters, or other victories. Instead, her career is a tribute to the unwavering pursuit of perfection, often against solid rivals with the same desire for glory. And that sums up our article regarding the top ten Greek tennis players female.