Copa Colsanitas, Bogota 2022 Prize Money – Players List – Match Tickets – Draw Schedule – Final Update
Copa Colsanitas also known as Copa Colsanitas Presentado Por Zurich or Bogota Tennis Tournament is a WTA250 category tennis tournament that is held each year in Bogota, Colombia. The 29th edition of Copa Colsanitas was founded in 1993 and only in 2020 was this event canceled due to covid pandemic.
This WTA250 event is played on the outdoor clay court surface of the Carmel Club venue. Both Singles and Doubles draw to play this event. This is a 32S / 16D draw event. This year in 2022, it started on 4th April and ended on 10th April, and it's in the same week as the WTA500 Charleston Open (See Charleston Open Prize Money) to be played in South Carolina.
Copa Colsanitas 2022 Champions
In the 2022 Singles championship, German professional Tatjana Maria won Copa Colsanitas 2022 against Brazilian star Laura Pigossi. Both winner and runner-up were qualifiers of the event. It was the 2nd WTA final for world no. 237-ranked qualifier and Mother-of-two, Maria. Finalist Pigossi upsets defending champion Colombian star Camila Osorio with straight sets. The final score of Copa Colsanitas 2022 was 6-3, 4-6, 6-2 in favor of T.Maria.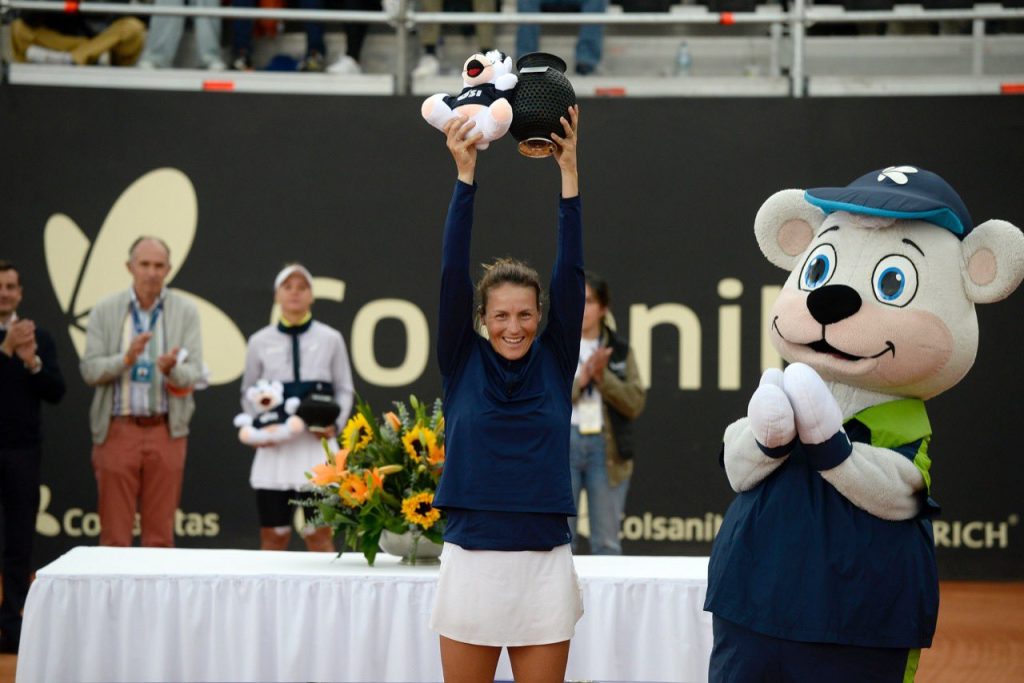 On the other side, Double's champions are Astra Sharma from Australia and Aldila Sutjiadi from Indonesia. Titleholder won the final against Tara Moore from Britain and Emina Bektas from the USA after one set down (4-6, 6-4, 11-9). Australian star Astra was also the 2019 doubles champion of this tournament with country fellow Zoe Hives.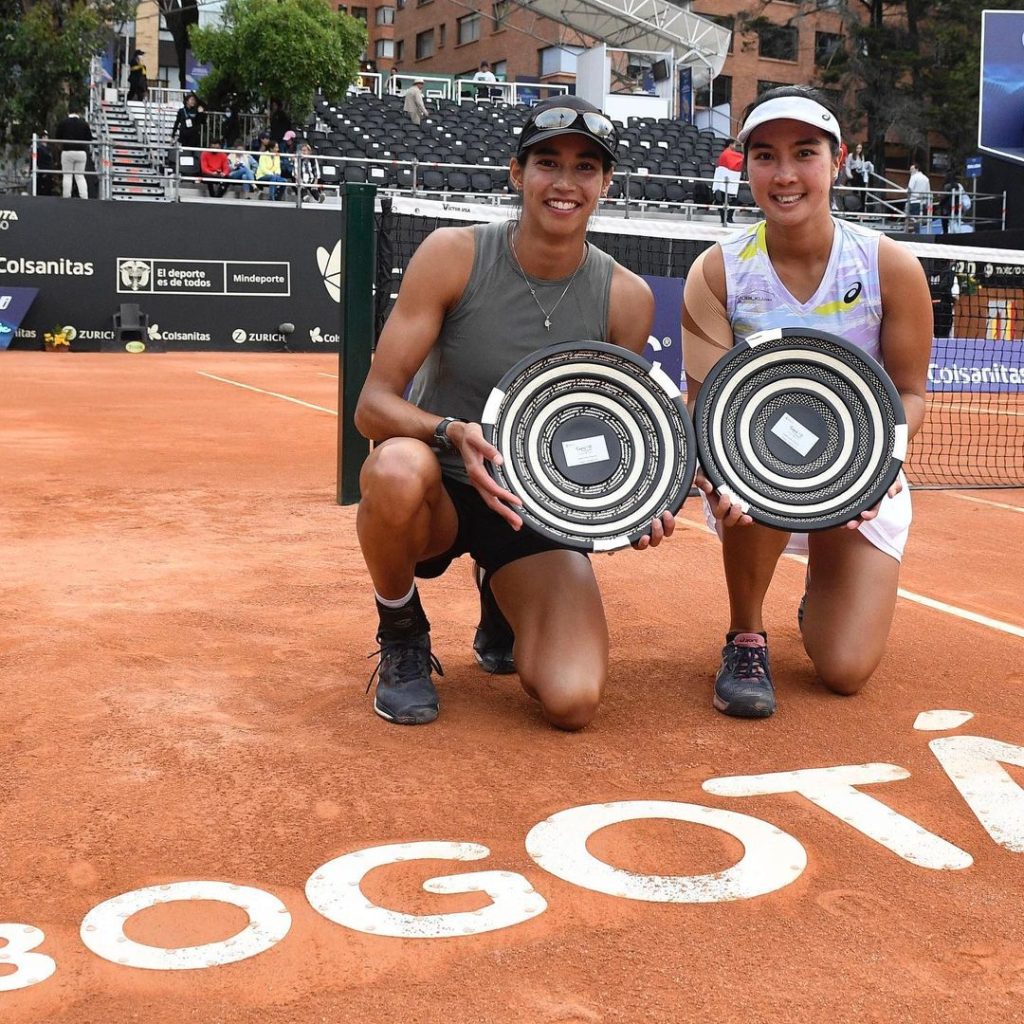 Copa Colsanitas 2021 Champions
In 2021, the Singles champion was Camila Osoria from Colombia and the runner-up was Tamara Zidansek from Slovenia. Camila will try to defend her title this year after announcing to be part of this event. Before Camila, there were only 2 Colombian stars (Mariana 1 time, Fabiola Zuluaga record 4 times) who won this North America Colombian tournament. In doubles, Elizane Lechemia from France and Ingrid Neel from USA were the champions of 2021.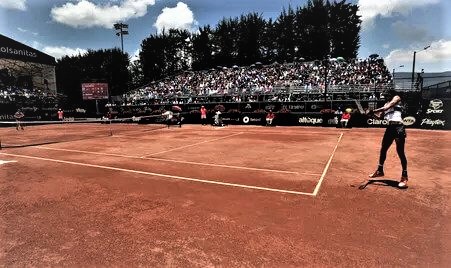 Copa Colsanitas, Bogota 2022 Prize Money
In 2022, Copa Colsanitas Prize Money is $239,477 where the singles champion took $33,200 with her and the runner-up took $19,750. On the other side, doubles champions put $12,000 in their pockets while runner-ups grabbed $6,700.
However, in 2021 total prize money was $235,238 which is 5.90% less than the 2019 prize money. From 2013 to 2019 prize money was the same which is $250,000. In 2021 singles winner had $29,000 with the runner-up's $16398. On the other side, the Doubles champion got $10,300 and the Doubles runner-up put $6000 in their bags.
YEAR
PRIZE MONEY
WINNER (SINGLES)
WINNER (DOUBLES)
2022
$239,477
Tatjana Maria (GER)
Astra Sharma (AUS)
Aldila Sutjiadi (INDO)
2021
$235,238
Camila Osoria (COL)
Elixane Lechemia (FRA)
Ingrid Neel (USA)
2019
$250,000
Amanda Anisimova (USA)
Astra Sharma (AUS)
Zoe Hives (AUS)
2018
$250,000
Anna Karolína Schmiedlová (SLV)
Dalila Jakupović (SLV)
Irina Khromacheva (RUS)
2017
$250,000
Francesca Schiavone (ITA)
Beatriz Haddad Maia (BRA)
Nadia Podoroska (ARG)
2016
$250,000
Irina Falconi (USA)
Lara Arruabarrena (ESP)
Tatjana Maria (GER)
Copa Colsanitas, Bogota 2022 Year Wise Prize Money
Copa Colsanitas, Bogota 2022 Top Seeds Players Entry List
Camila Osorio (COL)
Beatriz Haddad Maia (BRA)
Rebecca Peterson (SWE)
Panna Udvardy (HUN)
Marie Bouzkova (CZE)
Harmony Tan (FRA)
Anna Karolina Schmiedlova (SLV)
Astra Sharma (AUS)
Dayana Yastremska (UKR)
Harriet Dart (GBR)
Copa Colsanitas 2022 Tickets
For ticket rates and related information please visit https://www.copacolsanitas.com/. Buyers can Review their Ticket Packages and pick the one that's right for them.