Billie Jean King's Legacy Lives On: US Open Honors 50th Anniversary of Equal Prize Money
Half a century ago, the US Open made headlines when it became the first-ever sporting event to offer equal prize money to both male and female competitors. Today, on National Equal Pay Day, the Grand Slam embarks on a nine-month promotional campaign and celebration of equality.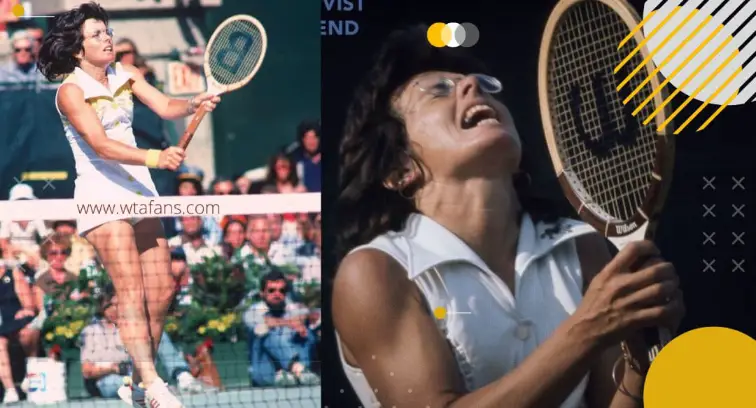 The tennis legend, Billie Jean King, played a pivotal role in securing equal pay for female players at the US Open. After winning the women's singles title at the 1972 US Open, she unapologetically demanded that the following year's event pay men and women's players equally.
This courageous ultimatum set the tone for an eventful year ahead, culminating in the formation of the Women's Tennis Association and the 1973 US Open, where both male and female players competed for total purses of $100,000, with equal payouts to both the men's and women's singles champions.
King's success over Bobby Riggs in the iconic "Battle of the Sexes" match at Houston's Astrodome further propelled the women's movement in sports and society. To honor this historic milestone, Brazilian artist Camila Pinheiro has created bold and contemporary artwork featuring an iconic image of Billie Jean King.
✨ Iconic ✨

2023 theme art honors @BillieJeanKing & the 50th anniversary of equal prize money at the US Open. pic.twitter.com/dqCt2z5Pba

— US Open Tennis (@usopen) March 14, 2023
The United States Tennis Association (USTA) has planned a series of activities to support this anniversary, including launching an online multi-dimensional history of equal prize money, promoting it across social media channels, and publishing stories by notable tennis journalists and historic video footage. Additionally, a series of essays titled "What Equality Means to Me" will feature notable women from different fields of expertise, with the first essay by Billie Jean King in April.
The US Open will take place this year at the USTA Billie Jean King National Tennis Center in Flushing Meadows, Queens, with the main draw of the tournament running from August 28 to September 10, following the US Open Fan Week from August 22.