Best French Female Tennis Players of All Time
As of 2022, tennis in France is dominated by women. Besides Gael Monfils, there are no top-ranking male French players but French women of old and new are occupying the top 100 spots in the ranking.
Let us introduce you to the most incredible female french tennis players- the legends and the newcomers eager to make their mark.
Suzanne Lenglen
Suzanne Lenglen of Paris is by far the most recognizable and accomplished player on this list. She is a certified tennis legend that was inducted into the Tennis Hall of Fame. Suzanne has had a massive influence on women's tennis and by extension, all of modern-day professional play.
| | |
| --- | --- |
| Birthdate | 24 May 1899 |
| Age | 39 (d. 1938) |
| Highest Ranking | No. 1 (1920) |
| Titles won | 250 Titles 21 Grand Slams 10 WHCC 2 Olympic Gold (1920) |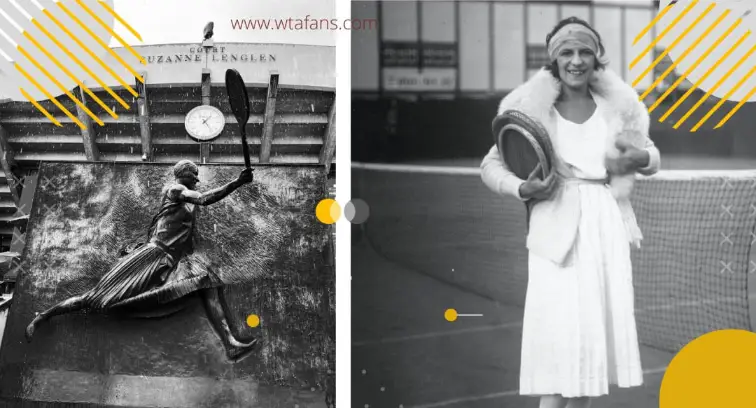 She ushered in an era of more competitive and aggressive play and ditched the corsets adorned by most female players at the time in favor of flowing skirt-like attire that can be called the earliest forms of women's sportswear. Suzanne had a rather short career and life, tragically dying at the age of 39 from anemia caused by leukemia.
During her career, she exclusively played in the Ametuer Era and she is considered by most to be the greatest player from that era. She collected 21 Grand Slam titles of which 15 were won at Wimbledon. At the 1920 Olympics, she won gold in the women's singles and mixed doubles, along with a bronze in the women's doubles.
She was revered by the French public, being dubbed La Divine, meaning the Goddess. The French press called her infallible and she may as well have been. Following her return to tennis after world war I, she won 287 of her 288 singles matches.
Suzanne was a part of the Match of the Century, where she defeated Helen Wills in straight sets. After she decided to go professional, however, she was criticized and abandoned by her tennis federation, shortly after retiring afterward. Suzanne was ranked no.1 for 5 consecutive years by A. Wallis Myers and has been honored in multiple ways. She was named 24th among the 100 Greatest of All Time and she has a court named after her at Roland Garros.
Amelie Mauresmo
Amelie Simone Mauresmo is another former world no.1 from Saint-Germain-en-Laye. She is one of the only players to have reached the top ranking without winning a Grand Slam in 2004.
| | |
| --- | --- |
| Birthdate | 5 July 1979 |
| Age | 43 |
| Highest Ranking | No.1 (2004) |
| Titles won | 27 Titles 2 Grand Slams Fed Cup (2003) Tour Finals (2006) Olympic Silver (2004) |
She started playing professionally in 1993 and 2 years into her career, she qualified for the main draw in her Grand Slam debut. Her most incredible Grand Slam showing prior to the 2000s was her 1999 Australian Open Final. The match helped skyrocket her ranking and popularity with Amelie becoming one of the top-ranking players of the era.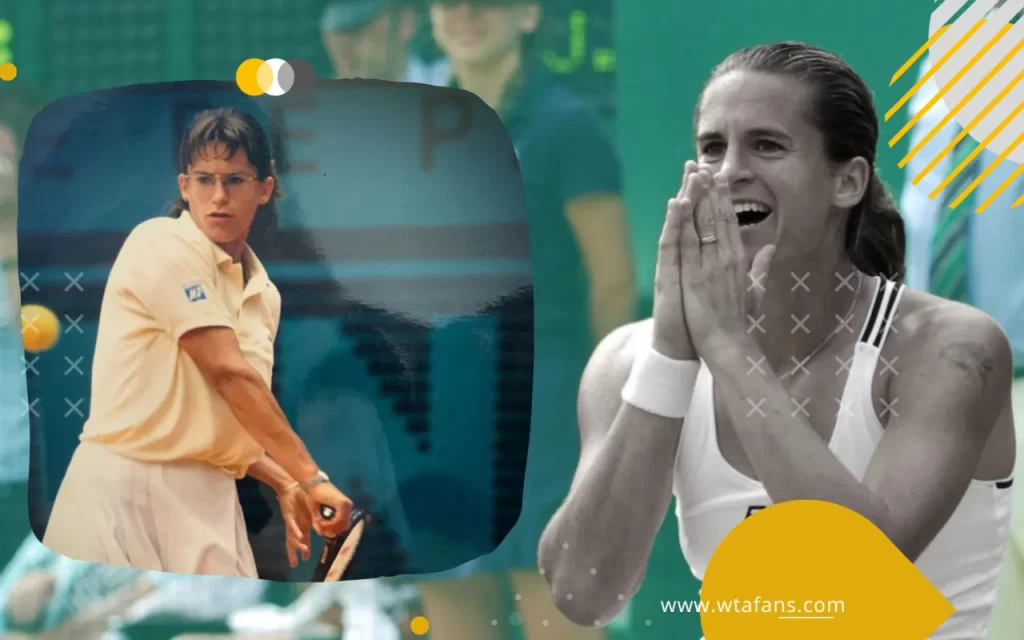 From 2000 to her first Grand Slam win in 2006, she qualified for 9 quarter-finals and 4 semi-finals. It was a running joke in the press that Amelie would never win a major title with many dubbing her "the greatest player to have never won a Grand Slam". She finally proved herself however when she snatched the titles at both the Australian Open and Wimbledon.
Other accomplishments of her include winning silver for women's singles at the 2004 Athens Olympics and winning the 2005 Tour finals. After retiring, Amelie took up coaching with the most famous of her students being former world no.1 Andy Murray. She has received the honor of being inducted into the Tennis Hall of Fame.
Kristina Mladenovic
Kristina Mladenovic is also known as "Kiki", she is the first of many active players on this list and probably the best French female doubles player in the Open Era. She is a former world no.1 in doubles and in 2022 she seems to still be playing her in prime.
| | |
| --- | --- |
| Birthdate | 14 May 1993 |
| Age | 29 |
| Highest Ranking | No. 1 (doubles) (2019) No. 10 (2017) |
| Titles won | 32 Titles 9 Grand Slams 2 Tour Finals Fed Cup (2019) Hopman Cup (2017) |
She recently won the title at the French Open in doubles. Her doubles accomplishments include 6 Grand Slam wins, 2 Finals, and 2 Tour Finals titles. Kiki was part of the winning teams at the 2019 Fed Cup and 2017 Hopman Cup as well. Even in mixed doubles, she recently became the 2022 Australian Open champion.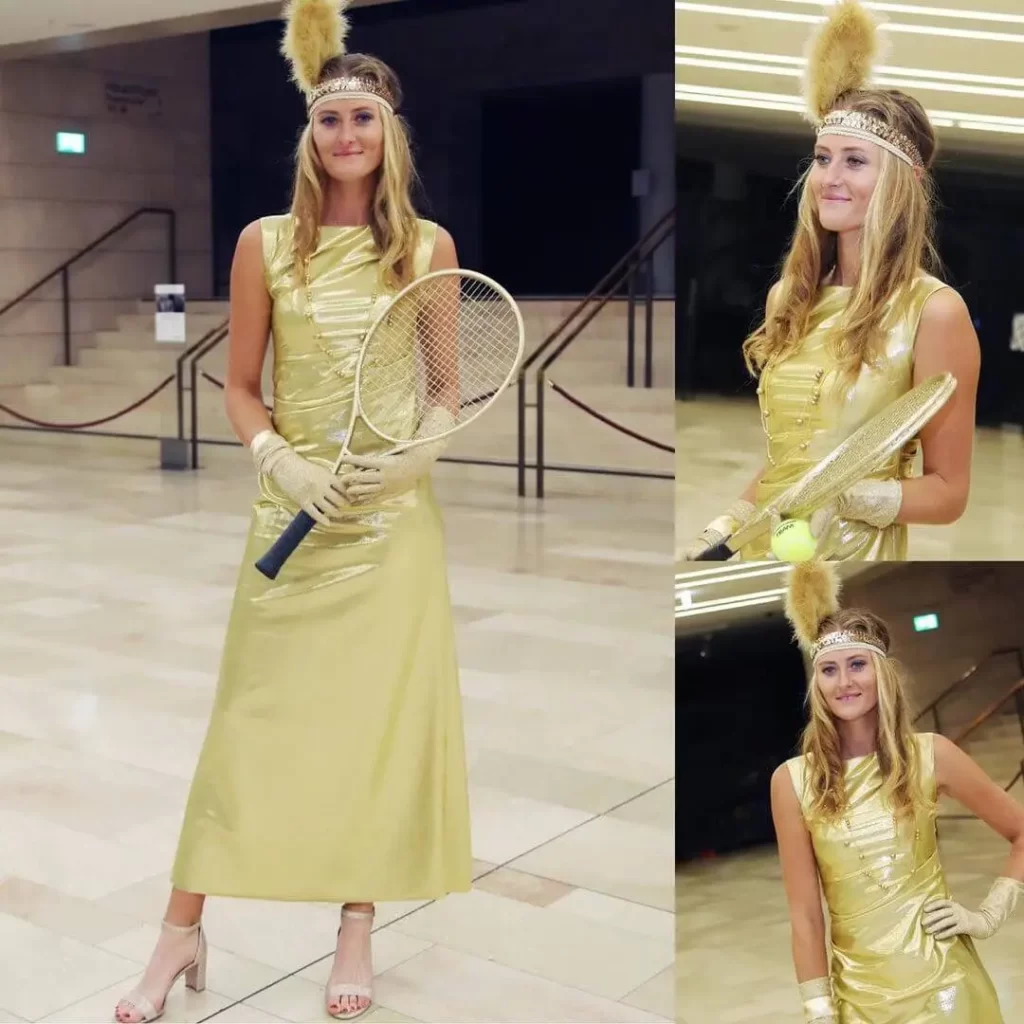 She had this honor once before in 2014 and at Wimbledon in 2013. Kiki's singles performance pales in comparison to her doubles achievements. She has only won 1 WTA singles title at the 2017 St. Petersburg Trophy. The former junior world no. 1 still reached the quarter-finals in the 2015 US Open and 2017 French Open, however.
Kiki also received the WTA Doubles Team of the Year and ITF Doubles World Champion award in 2016. She once again reached her world no.1 doubles rank in 2021 and as of October 2022, she ranked no.14. She continues to make her country proud.
Mary Pierce
Mary Caroline Pierce is the 3rd and last player on this list that was inducted into the Tennis Hall of Fame. Though she peaked at no.3, she was extremely competitive, having defeated the top 10 players on 55 different occasions.
| | |
| --- | --- |
| Birthdate | 15 January 1975 |
| Age | 47 |
| Highest Ranking | No. 3 (1995) |
| Titles won | 29 Titles 4 Grand Slams 2 Fed Cups |
She won 4 Grand Slam titles- 2 singles, a double, and 1 mixed doubles title. She is actually the last French tennis player to have won the French Open in 2000. Mary also became runner-up at the US Open, Australian Open, and 2 Tour Finals as well.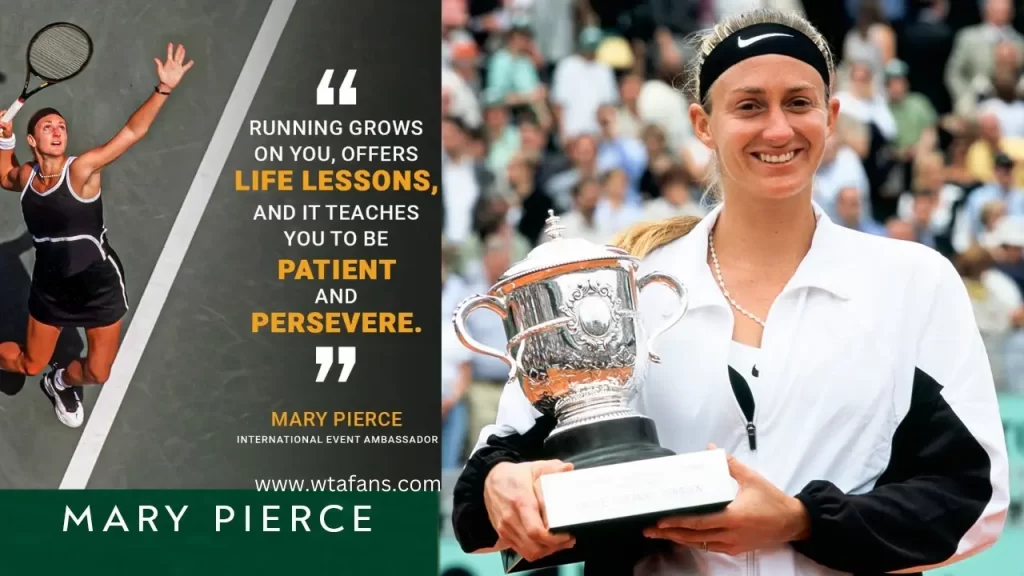 She participated in multiple Fed Cups and was part of the winning teams of 1997 and 2003. At the Hopman Cup, she helped her team qualify for the finals. Another distinction she holds is being one of only 4 women to have won a Grand Slam event along with the wooden spoon. Though she never formally retired, she hasn't returned to professional tennis since 2007. Am avenue at the Roland Garros was even named in her honor. Mary started coaching tennis players soon after.
Alize Cornet
Alize Cornet is another active player on this list who just had her greatest Grand Slam season at age 32. She has had an impressive and consistent performance since turning pro in 2006.
| | |
| --- | --- |
| Birthdate | 22 January 1990 |
| Age | 32 |
| Highest Ranking | No. 11 (2009) |
| Titles won | 9 WTA Titles 6 ITF Titles |
Owing to her tenacity and year-after-year improvement, she holds the Open Era record for most consecutive Grand Slam appearances at 63. She is seventh for most total appearances as well. Though she has yet to win a major title, she for the first time reached the quarter-finals of a  Grand Slam event at the 2022 Australian Open.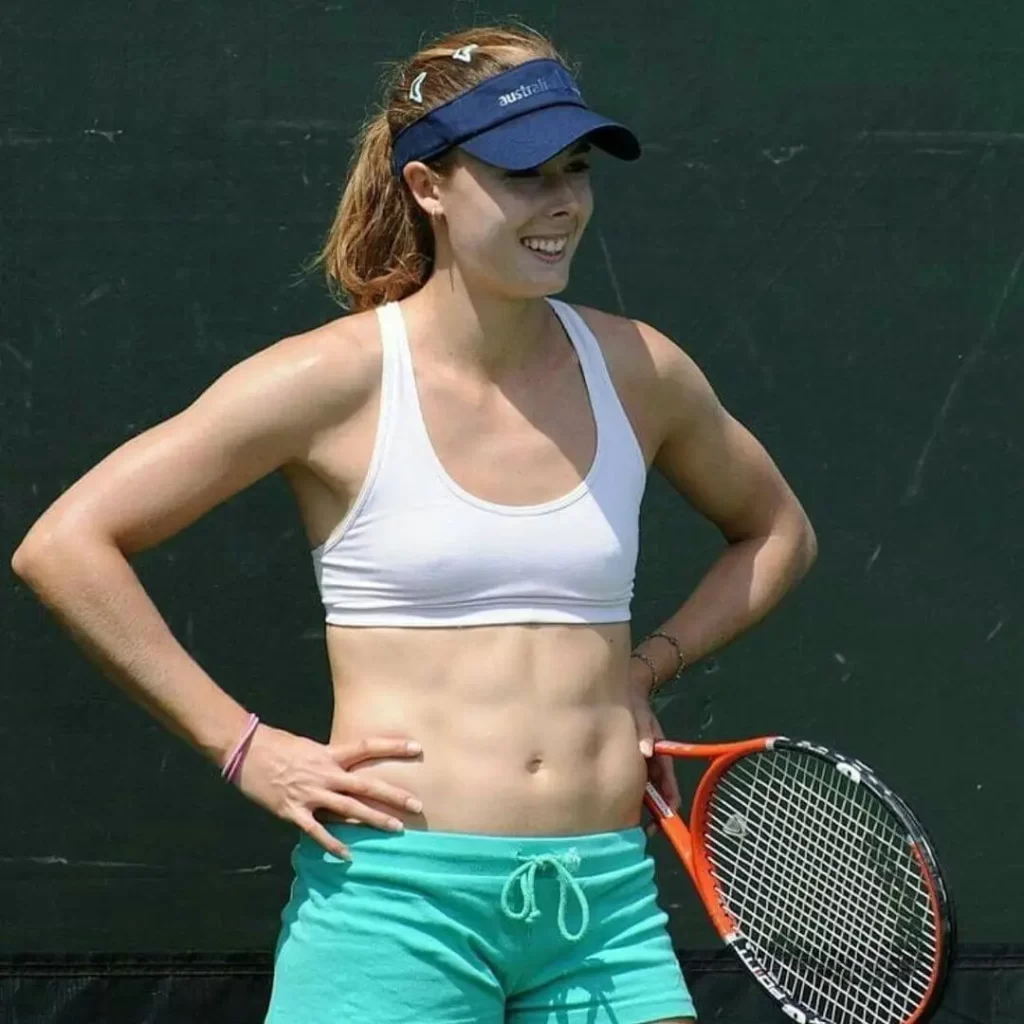 Throughout her career, she defeated multiple top players like Serena Williams, Sania Mirza, Dinara Safina, and Iga Swiatek. Alize is also a 4-time Olympic athlete having represented France in numerous international team competitions.
She participated in multiple Fed and Hopman Cups including the 2019 and 2014 editions respectively, when France won the championships. As for her doubles and mixed doubles performances, she has made the quarter-finals at 3 of the Grand Slam tournaments. Alize is a great example of a hardworking and determined player who shows no signs of slowing down any time soon.
Caroline Garcia
Caroline Garcia is another native of Saint-Germain-en-Laye. She has ranked in the top 5 for both singles and doubles. Even today she is ranked in the top 10 for singles and thus, she is a well-established and recognizable member of this list. Caroline, having turned pro in 2011, still has much to offer.
| | |
| --- | --- |
| Birthdate | 16 October 1993 |
| Age | 29 |
| Highest Ranking | No. 2 (doubles) (2016) No. 4 (2018) |
| Titles won | 17 Titles 2 Grand Slams Fed Cup 2019 |
In her 11-year career, she has so far won 2 major titles and reached 4 Grand Slam quarter-finals, 2 semi-finals, and a final. 2022 has been a massively successful year for her as she snatched the title at the French Open doubles and had her best singles Grand Slam performance- reaching the semi-finals for the first time at the US Open.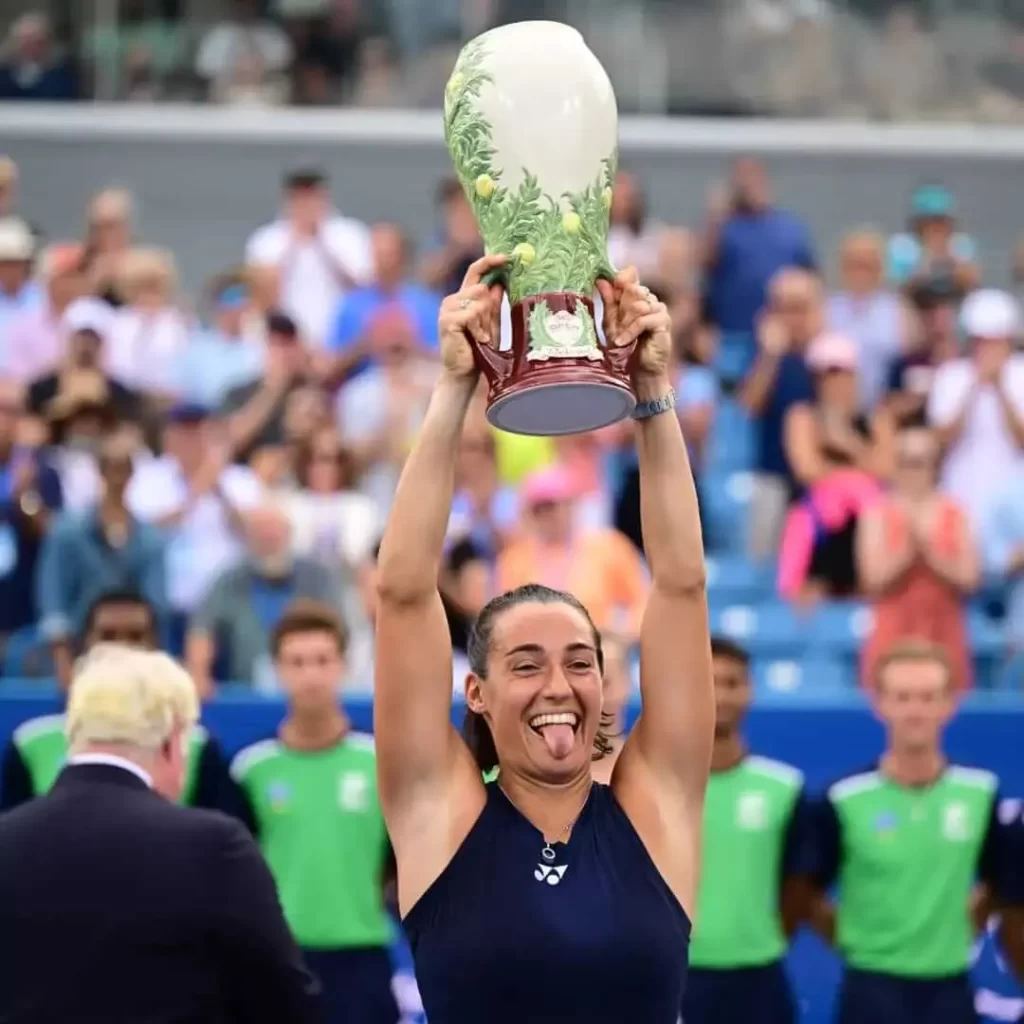 Caroline also represented France at the 2019 Fed Cup when they won the tournament. She received a Fed Cup Heart Award for her contributions to the 2016 edition.
Also in 2022, she won her 3rd WTA1000s event at the Cincinnati Open. Alongside Kristina Mladenovic, another member of this list, Caroline won the WTA Doubles Team of the Year Award. Andy Murray even said that Caroline would one day be a no. 1 player and seeing as how she just had her career-best season, his prediction might soon come true.
Marion Bartoli
Marion Bartoli is a former world no. 7 tennis player who retired at the apogee of her career. In her first year as a pro, Marion was already making waves as she reached her one and only Grand Slam doubles semi-final.
| | |
| --- | --- |
| Birthdate | 2 October 1984 |
| Age | 38 |
| Highest Ranking | No. 7 (2012) |
| Titles won | 11 Titles 1 Grand Slam (2013) |
Wimbledon saw her best performances and in 2007, she became runner-up before finally snatching the win 5 years later. Her Wimbledon victory is by far the greatest in her career and her last Grand Slam as well.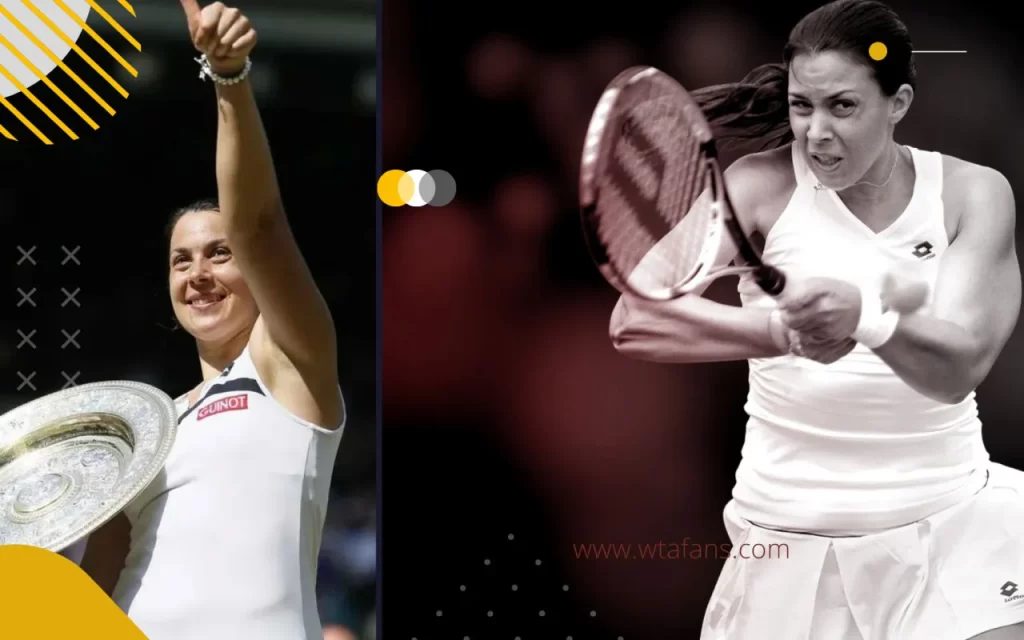 Marion has also reached the quarter-finals at the rest of the Grand Slams once. As for her doubles results, she once reached the quarter-finals at the 2004 Wimbledon and semi-finals at the 2003 US Open. Marion also holds 2 records.
She is one of 6 women in the Open era to win a major title without losing a single set and the only woman to have played at the Tour championships and Tournament of Champions in the same year. Just 40 days after her victory at Wimbledon, Marion begrudgingly announced her retirement due to growing bodily pains caused by multiple injuries she had sustained throughout her career. She now coaches young talent.
Aravane Rezai
Aravane Rezai is the only Muslim on this list. As an Iranian-French player, Aravane represented Iran from 2001 till her going professional in 2005. Though she is an active player, she is well past her prime from a decade ago.
| | |
| --- | --- |
| Birthdate | 14 March 1987 |
| Age | 35 |
| Highest Ranking | No. 15 (2010) |
| Titles won | 4 Titles |
Now she exclusively plays on the ITF Tour and makes seldom appearances in tournaments. During the 2000s, she bested many top-ranking players like Venus Williams, Maria Sharapova, Dinara Safina, and Marion Bartoli.
Her greatest career achievement has to be her title at the 2009 WTA Tournament of Championships. She also won a Premier 5 event in 2010-the old branding got WTA1000s tournaments. At the Women's Islamic Games, Aravane, representing Iran, won gold in 2001 and 2005.
Her father was also accused of violence and abuse for his harsh training methods when coaching the young Aravane. On multiple occasions, he assaulted and fought with other tennis fathers and officials leading to his indefinite ban from any events. Aravane also suffered due to her father's controversies,  being denied training funds and entry to the Roland Garros for training. She recently reported a much healthier father-daughter relationship.
Tatiana Golovin
Tatiana Golovin has had one of the shortest careers out of the members on this list. Turning pro in 2002, Tatiana announced her retirement 6 years into her career.
| | |
| --- | --- |
| Birthdate | 25 January 1988 |
| Age | 34 |
| Highest Ranking | No. 12 (2008) |
| Titles won | 3 Titles 1 Grand Slam (2004) |
She retired after the best season of her career where she won both of her 2 WTA titles. Tatiana has only 1 Grand Slam title, winning the 2004 mixed doubles at the French Open.
Her best singles result was her 2006 US Open quarter-finals. She also defeated the top 10 players during her short career. Tatiana upset Venus Williams, Elena Dementieva, and Nadia Petrova. She also contested against other members on this list, including Amelie Mauresmo, Aravane Rezain, and Mary Pierce.
In 2008, she was diagnosed with lower back inflammation and she went on an indefinite hiatus. Though she planned to return to professional tennis in 2019 and 2020, the pandemic hit, and Tatiana had her third child, shattering hopes for a career revival.
Clara Burel
Clara Burel is the second-youngest member on this list and her career has just started. Before going professional in late 2018, Clara was a world no. 1 junior and she reached the Finals at the Australian and US Junior Opens.
| | |
| --- | --- |
| Birthdate | 24 March 2001 |
| Age | 21 |
| Highest Ranking | No. 74 (2022) |
| Titles won | 3 ITF Titles |
Clara also won the bronze medal at the Youth Olympic Games in the mixed doubles category. After losing in the first round of the 2019 Australian Open, she reached her first second and third rounds at the 2020 French Open.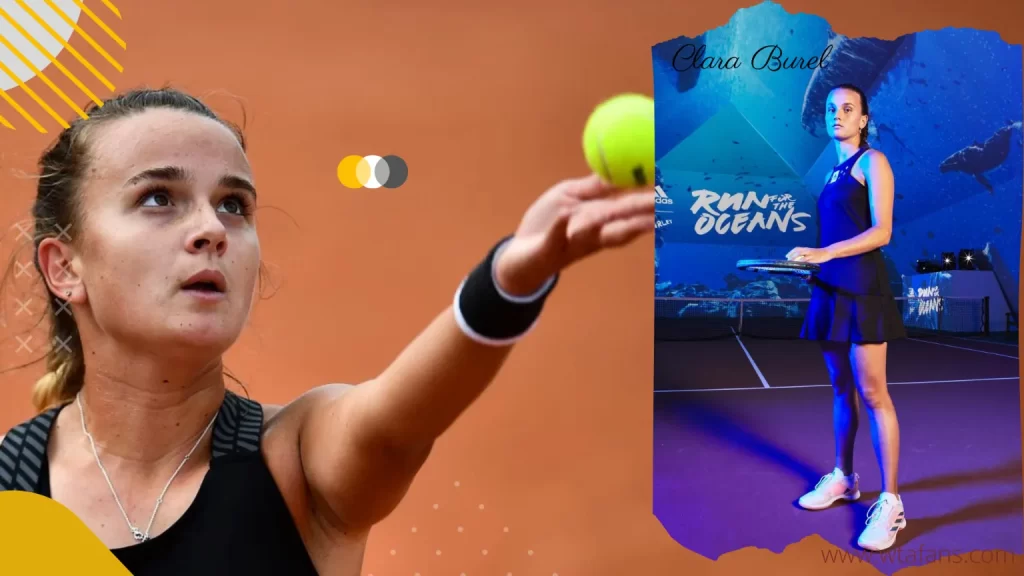 This accomplishment made her the youngest French woman to reach the third round at a Grand Slam final since Alize Cornet in 2008.
Her most significant career accomplishment however has to be making the Finals at the Ladies Open Lausanne, where she bested the reigning champion. Most recently in 2022, she made her first third round at the US Open. Clara is predicted to soon reach the top 10.
Diane Parry
Diane Parry is the youngest member on this list and another junior no. 1. Though she is younger than Clara, she turned pro a year prior and she has already won a WTA title.
| | |
| --- | --- |
| Birthdate | 1 September 2002 |
| Age | 20 |
| Highest Ranking | No. 58 (2022) |
| Titles won | 1 WTA Titles 4 ITF Titles |
As a junior, her best junior Grand Slam showing was in the doubles category where she made the semi-finals and 2 quarter-finals. In junior singles, she also reached the semi-finals at Wimbledon.
She made her Grand Slam debut at the 2018 French Open, followed by her main draw debut next year at the same event. In 2021 she won her first and only WTA title at the Montevideo Open, a WTA125 event. 2022 however, is her greatest year so far.
Diane upset her first top 10 players, in the form of world no. 2 Barbora Krejcikova, the reigning champion at the French Open. Her reaching her first Grand Slam third as well propelled her into tennis stardom. She is currently experiencing her career-highest ranking at 58. Many have even drawn parallels between her and Amelie Mauresmo.
Caroline Garcia, Alize Cornet, and Diane Perry lead the French Woman's rankings and with the second young talent, Clara Burel, the future of women's tennis in the nation is bright.