BBVA Open Internacional De Valencia 2022 Players List, Prize Money, Draw, Schedule, Tickets
BBVA Open is a professional women's tennis event played in Valencia, Spain every year. This tournament played on outdoor clay courts from June 4 to 12, 2022 hosted at the Sporting Club de Tenis, becoming the first WTA125 tournament in the history of the Valencian Community and one of the few to be held in Spanish territory.
This event was founded in 2016 and from 2016 to 2019 the tournament was known as the BBVA Open Ciudad de Valencia. In 2021, an additional tournament was created, named the Open Internacional de Valencia and upgraded to WTA 125 category, held at Club de Tenis Sporting. So it was the 2nd edition this year. The tournament has an individual draw in which 32 players participated in the qualifying phase and 32 in the final phase. There was also a doubles tournament in which 16 pairs competed.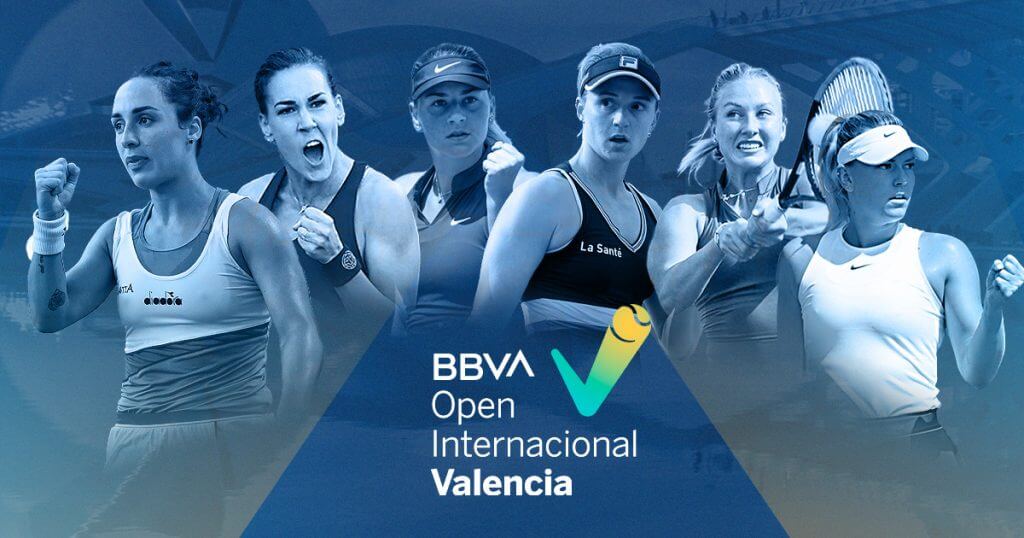 BBVA Open Champions 2022
In the singles, there was a Chinese clash in which Qinwen Zheng defeated her country fellow Xiyu Wang in the final by (6-4, 4-6, 6-3).  Before this Zheng also won ITF USA 031 in January earlier this year.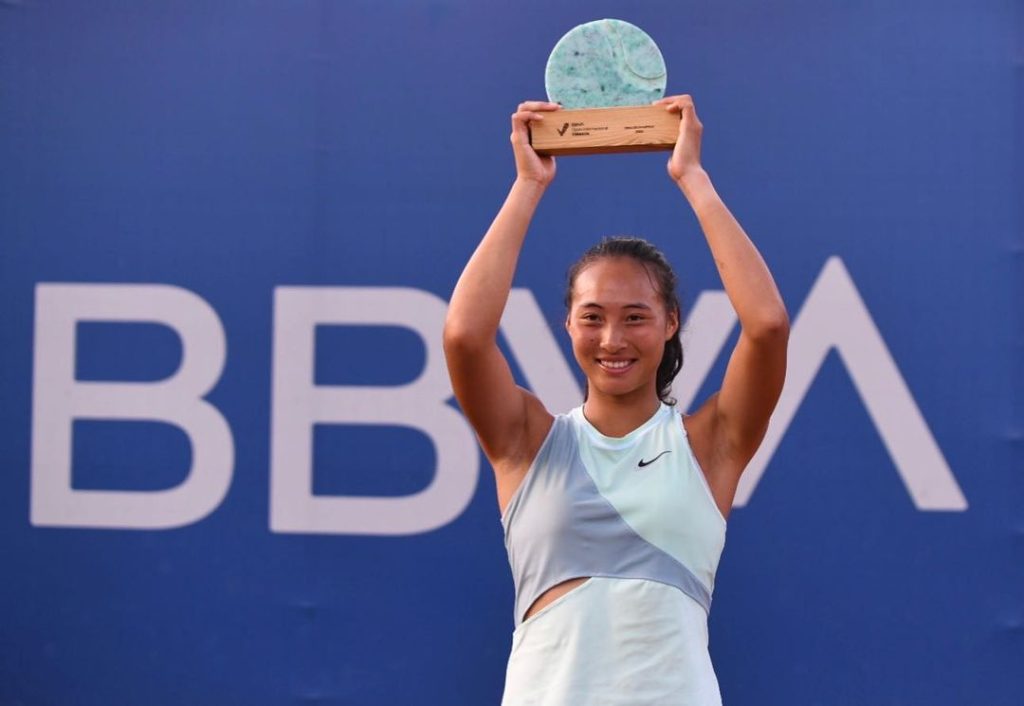 In doubles, Spanish pair Aliona Bolsova and Rebeka Masarova defeated Arantxa Rus of Netherlands and Alexandra Panova of Russia in the final by (6-0, 6-3).  This is 1st trophy this year for both Spanish players.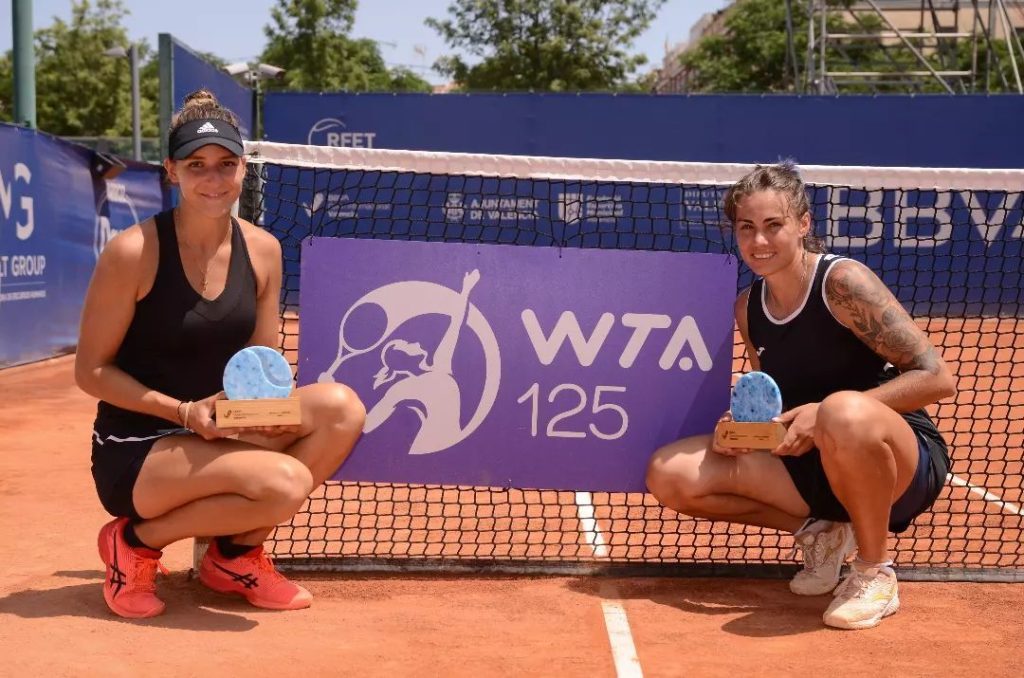 BBVA Open 2021 Champions
In 2021, the singles champion was Arantxa Rus from the Netherlands. Rus defeated Romanian star Mihaela Buzarnescu in straight sets (6-4, 7-6). On the other side in doubles, Andrea Gamiz of Colombia and Aliona Bolsova of Spain were championed against Laura Pigossi of Brazil and Ekaterine Gorgodze of Georgia.
2022 BBVA Open Internacional De Valencia Players list
Five of the players who will visit the capital of River Turia are already among the top 100 in the world according to WTA:
Nuria Parrizas Diaz (Seed# 1)
Varvara Gracheva (Seed# 2)
Qinwen Zheng (Seed# 3)
Arantxa Rus (Seed# 4) (2021 singles champion)
Anastasia Potapova (Seed# 5)
Kristina Kucova (Seed# 6)
2022 BBVA Open Wild Card Entries
Following female players have wild card entry in BBVA Open 2022;
Angela Fita
Leyre Romero
Solana Sierra
Unfortunately, all wild card players are eliminated.
BBVA Open 2022 Prize Money
In 2022, the total Prize commitment is $115,000 which is the same as in 2021. In 2022 singles, the winner got €12,100 and the finalist get €6,454. On the other side in doubles, the winning pair got €4,032 and the finalist have €2016.
BBVA Open 2022 Prize Money & Past Champions History
Year
Prize Money
Single's Champions
Doubles Champions
2022
$115,000
Qinwen Zheng (CHI)
Aliona Bolsova (ESP)
Rebeka Masarova (ESP)
2021
$115,000
Arantxa Rus (NED)
Ekaterine Gorgodze (GEO)
Laura Pigossi (BRA)
BBVA Open 2022 Prize Money & Past Champions History
2022 BBVA Open Schedule & Draw Dates
| | | |
| --- | --- | --- |
| DAY | DATE | ROUND |
| Monday – Day 1 | 6th of June 2022 | Qualifying Matches (WTA) |
| Tuesday – Day 2 | 7th of June 2022 | 1st Round Matches (WTA) |
| Wednesday – Day 3 | 8th of June 2022 | 1st Round Matches (WTA) |
| Thursday – Day 4 | 9th of June 2022 | 2nd Round Matches (WTA) |
| Friday – Day 5 | 10th of June 2022 | Singles and Doubles Quarterfinals (WTA) |
| Saturday – Day 6 | 11th of June 2022 | Singles and Doubles Semifinals (WTA) |
| Sunday – Day 7 | 12th of June 2022 | Singles and Doubles Finals (WTA) |
2022 BBVA Open
Schedule & Draw Dates
BUY BBVA Open Internacional De Valencia 2022 Tickets
Tickets for the event can be purchased almost immediately, as they will be available for purchase from 12 noon on Tuesday, April 5th through their official website: https://openinternacionalvalencia.com/en/tickets-en/